Location
Cambridge Public Library Main Branch
449 Broadway
Cambridge, MA 02138
Description
Help us launch this year's theme HOW DOES CAMBRIDGE ENGAGE?
"The Ground We Walk: Unearthing the Stories That Must Be Told"
What does this story of everyday people in Cambridge and Boston, who took collective action to stop top-down highway projects, and envision a different future for themselves have to teach us today? What collective memory of this time lives on, and where does it live?
Speaker - Dr. Karilyn Crockett, MIT Lecturer, Public Policy & Urban Planning​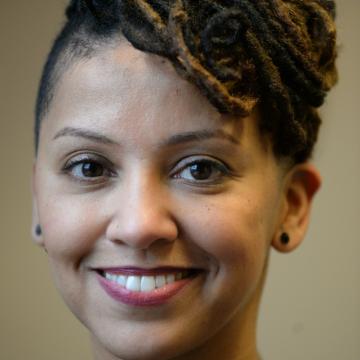 Dr. Karilyn Crockett's research focuses on large-scale land use changes in twentieth century American cities and examines the social and geographic implications of structural poverty. Karilyn's new book "People before Highways: Boston Activists, Urban Planners, and a New Movement for City Making" (UMASS Press 2018) investigates a 1960s era grassroots movement to halt urban extension of the U.S. interstate highway system and the geographic and political changes in Boston that resulted.
Karilyn was the co-founder of Multicultural Youth Tour of What's Now (MYTOWN), an award winning, Boston-based, educational non-profit organization. MYTOWN hired public high school students to research their local and family histories to produce youth-led walking tours for sale to public audiences. During its nearly 15 years of operation, MYTOWN created jobs for more than 300 low and moderate-income teenagers, who in turn led public walking tours for more than 14,000 visitors and residents. In a White House ceremony, the National Endowment for the Humanities cited MYTOWN as "One of ten best Youth Humanities Programs in America."
Karilyn holds a PhD from the American Studies program at Yale University, a Master of Science in Geography from the London School of Economics, and a Master of Arts and Religion from Yale Divinity School. Karilyn recently concluded four years of service with the Mayor's Office of Economic Development as the Director of Economic Policy & Research and the Director of Small Business Development for the City of Boston. She is currently a Lecturer in Public Policy & Planning at MIT's Department of Urban Studies & Planning. Karilyn's career mission is to continue to work at the nexus of education, economic development and urban revitalization.
Moderator - Diana Lempel, Doing History Curator, Cambridge Historical Society; Co-Founder Practice Space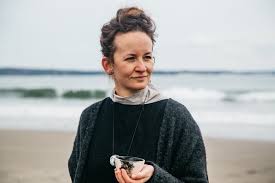 Diana Lempel is an interviewer, facilitator, historian and writer. She is pursuing her PhD in the Department of Architecture, Landscape Architecture and Urban Planning at Harvard. She is the co-founder and co-principal of Practice Space, a storefront studio for art, design, and research in Cambridge, MA; and Doing History Curator at the Cambridge Historical Society. She lives in Cambridge and spends time in northern California, where she grew up.
6 PM: Light refreshments.
6:15 PM: Opening Conversation, followed by the Annual Meeting of the Members
Event is open to the public and free. All are welcome.
Inclement Weather Date: Thursday, March 14
Questions? Email info@cambridgehistory.org or phone 617-547-4252
Recording policy:
Unless you notify us otherwise, by attending a Cambridge Historical Society event, you agree to allow us to use images or video in which you appear for publicity and archival purposes. These images may be published without restrictions online, on our website or social media, or in print, in our newsletter or promotional materials. The images become the property of the Cambridge Historical Society and are not subject to compensation.
Non-flash, personal use photography is encouraged at our events. If you share these photos on social media, please use tag us @cambridgehistory on Instagram, Cambridge Historical Society on Facebook, and @CambridgeHS on twitter, and use this year's theme hashtag #EngageCambridge