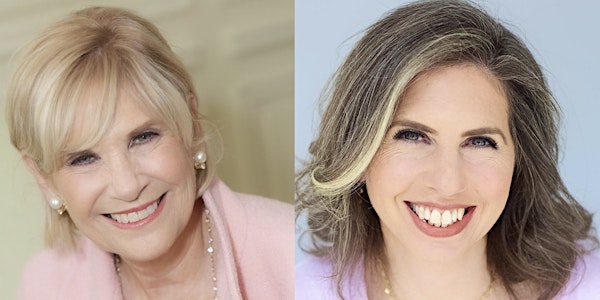 How Do You Raise a Kind Compassionate Child?
Refund Policy
Refunds up to 1 day before event
Description
*This is a virtual event over the Zoom Network. Once you sign up or purchase a ticket you will be registered for the Coffee & Conversation and sent the links.
Experts: Dale V. Atkins, PhD, is a frequent guest psychologist on NBC's Today show and many other TV and radio shows. She has more than 40 years of experience as a relationship expert focusing on families, wellness, managing stress and living a balanced, meaningful life.
Amanda Salzhauer, MSW, has spent many years as a social worker in clinics and private practice, which has given her a deep understanding of children, family, and community dynamics. She is a force for progress through her participation as a board member of several leading nonprofit organizations.
Questions we will answer include:
What advantages do kids who can connect have over those who can't?
How do you make sure your child can connect?
How do you avoid entitlement?
Where do bullies come from and how can we avoid raising one?
What's the difference between being kind and weak? And should I care?
What are the gender biases when it comes to kindness?
How much of empathy is nature and how much is nurture?
Can you teach children to be kind? How can you teach them to master negative emotions?
How does kindness intersect with happiness and wellbeing?
How does lack of kindness intersect with stress?
*If you are already a Nest with Covey or Rule the Roost member with CoveyClub, you can sign up for free on www.coveyclub.com