Description
How do you create a high-performing team for your project(s)?
Human capital research has given us some interesting insights over the last 30 years. Did you know, for example, that undermined motivation probably has a larger effect on productivity and quality than any other factor? And that after motivation, probably the largest influencer of productivity is the individual capabilities of members of a team or the working relationships among them?
This interactive presentation draws on experience with building high-performing teams for IT projects, nationally and internationally. You'll get insights into how to build teams that make the grade, what roles need to be included, and what factors influence behaviour and motivation. And you'll find out what happiness and grit could possibly have to do with the success of a project.
About our speaker: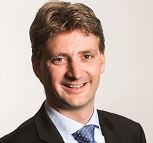 Maarten Broekhuizen is a senior manager in the Transformation Assurance division at PwC Netherlands. He has more than 10 years' experience in advising firms on IT and business transformation challenges and troubled projects in the Netherlands, Europe, the US and South America. Maarten has a master's in business administration and information management. One of the questions that has run through his career has been why some project teams are more successful than others. He looks forward to sharing his experience helping you create your own high-performing team for your project(s).
Agenda
18:00 Registration
18.30 Presentation
19:30 Q&A
20:00 Networking Apéro
Event Language: English
Professional Development Units: 2
- 0.5 Leadership
- 1.0 Strategic & Business Management
- 0.5 Technical Project Management
Please be aware that at the event photos of the audience are made and published on the PMI Switzerland homepage as well as on Facebook. The event may also be live broadcasted over Facebook. With your attendance you accept these conditions.
Event fee discounts: If your are PMI-CH member, please log in with your PMI-CH member account at www.pmi-switzerland.ch and enter the event from there in order to benefit from the membership discount: https://pmi-switzerland.ch/pmi-switzerland.ch/index.php/internal-processes/705-eventbrite-faq
Cancellation policy: 100% refund is possible for a ticket if cancelled 5 days before the event.