Description
This a FREE event, however pre-booking is required; please register to come. Recommended age: 11+.
Check out all the other public events we are holding during the BNA Festival of Neuroscience.

---
Public Discussion Forum: How do you cope with persistent pain?
15:00-16:00
There are 28 million people in the UK are reported to be living with persistent pain. With no definitive cure available, people are encouraged to instead self-manage this long term condition.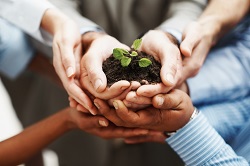 At this event a panel of people from local and national pain support groups (all who suffer from persistent pain themselves) and pain researchers will be waiting to respond to questions from the audience.
This forum seeks to learn from people's experience of pain and their methods of coping, and also invites informed contributions from the audience. The issues covered will therefore be directed by the audience, but may include:
What do you think of the 'Pain, the brain and a little bit of magic' event?
Do opioids or other drugs help or hinder management of their pain?
Is the health service effective in dealing with persistent pain?
What is self-management and how does it help?
How did people cope with pain in the past?
People involved: Dr Paul L Chazot (Durham University) Joanna Quinlan (County Durham and Darlington NHS Foundation Trust/ Durham University WRIHW Pain SIG Affiliate) and Dr Frances Cole (Pain Toolkit Co-author, paintoolkit.org) and Professor Tilli Tansey (Queen Mary, University of London)
We warmly invite everyone with an interest in neuroscience and pain to come and join us for this free public discussion forum.
The BNA2017:Festival of Neuroscience is held by the British Neuroscience Association as a celebration of everything to do with the brain and nervous system. BNA2017 is one of the largest international meetings of professional neuroscientists in Europe in 2017, and presents the ideal opportunity to share their excitement and interest in their research with wider society. Find out about all the public events we are holding during BNA2017.
Organiser of How do you cope with persistent pain? 
The British Neuroscience Association (BNA) is the first and largest UK organisation representing all aspects of neuroscience, from ion channels to human behaviour to applications in the clinic and beyond. 
Our membership includes people working in neuroscience or related fields at all stages of their career, from undergraduate students to retired members; and, having recently opened an Associate Membership category, we can now welcome those who don't necessarily work in neuroscience but who are still fascinated by the brain.
We welcome everyone interested in the nervous system to get involved. Why not join us?