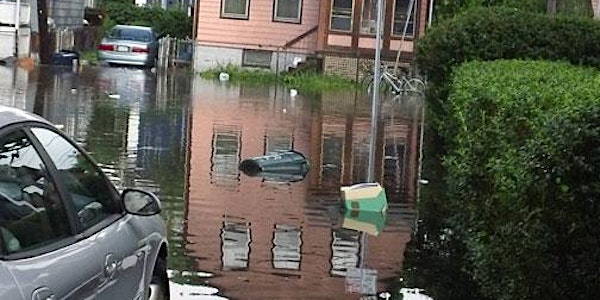 How Do We Protect Our Community as the Climate Changes?
Event Information
Location
Citywide Senior Center
806 Massachusetts Avenue
Cambridge, MA 02139
Description
Please join us for a community discussion about the Cambridge Climate Safety Proposal. Event co-sponsored by: Climate Safety Petition Com't, Green Cambridge, N. Cambridge Stabilization Com't, Camb. Residents Alliance, Fresh Pond Residents Alliance, Assn. of Camb. Neighborhoods, Camb. Mothers Out Front, Our Revolution Camb., Communities Responding to Extreme Weather (CREW), & Greater Boston Group of the Sierra Club (more welcome).

Free admission. Light food and drink included.
As the climate changes, Cambridge will experience much hotter temperatures and more frequent and severe flooding in larger areas.
Residents from across Cambridge want to protect the health, safety, and property of residents and workers from these threats by requiring new buildings to be climate-ready. They have proposed changes in how buildings are constructed, how the surrounding open space is landscaped, and how stormwater is handled.

Come find out about the Cambridge Climate Safety proposal. Discuss how affordable housing can be created while addressing climate challenges. Think about what you want to tell city officials. Give your input to improve the proposal. Get prepared to take action at the City Council's Ordinance committee on June 27.
For more information on the Climate Safety proposal: http://www.cambridgeclimatesafety.info
Date and time
Location
Citywide Senior Center
806 Massachusetts Avenue
Cambridge, MA 02139