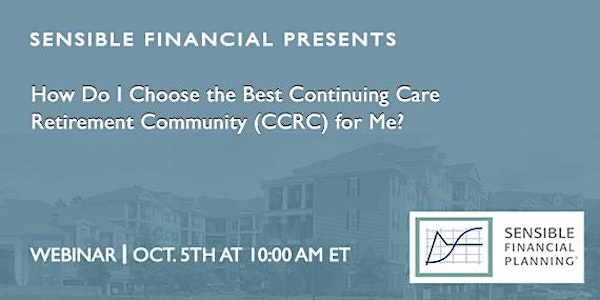 How Do I Choose the Best CCRC for Me?
Curious about CCRCs? Rick Fine from Sensible Financial® will describe what CCRCs are to help you make decisions about your retirement.
About this event
In this presentation, Rick Fine, Principal and Director of Sensible Financial® will delve into eligibility requirements, types of Continuing Care Retirement Communities, and what to look for when choosing one for yourself or a loved one.
There will be a Q & A after the event.
Here is the link to join the webinar.