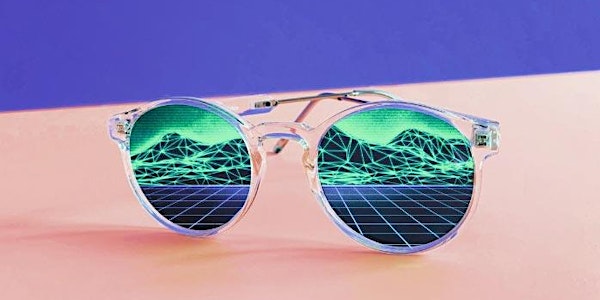 How Digital Fashion Will Entice People into the Metaverse
Could the next few years see digital fashion NFTs inspire mass adoption of the metaverse?
When and where
Location
Betaworks 29 Little West 12th Street New York, NY 10014
About this event
In 2021-22 we saw Non-Fungible Tokens ("NFTs") become one of the mainstream ways that people adopted web3 and crypto technologies. Could the next few years see digital fashion NFTs inspire a similar mass adoption of the metaverse? Many new digital accessories and clothes are being designed as NFTs – so a whole new set of potential users will come for the fashion, and end up onboarding onto a whole new set of technologies.
SPEAKERS:
John Borthwick, CEO at Betaworks
John Borthwick has been a leader in the New York startup, technology business for over two decades. He is the Founder and CEO of betaworks, a New York-based startup platform that builds, accelerates & invests in early-stage consumer technology. Companies built by betaworks include Giphy, Dots, bitly, Tweetdeck, and Chartbeat. Investments & accelerated companies include Twitter, Tumblr, Kickstarter, Medium, Anchor, Gimlet and recently Hugging Face, RecRoom, Superplastic, and XMTP.
He serves on the boards of WNYC, New York Public Radio, Data & Society, and several DAOs. John holds an MBA from Wharton and a BA in Economics from Wesleyan University.
Megan Kaspar, Founding member of Red DAO and Managing Director at FirstLight
Megan Kaspar is a founding member of Red DAO, the world's first digital fashion focused DAO. Red invests in the emergent opportunities arising from dematerialized fashion and apparel trends, powered by blockchain technology. To date, Red DAO holds the most valuable fashion NFT, the Dolce & Gabbana Doge Crown purchased for 423.5 ETH. She is also a co-founder and Managing Director at FirstLight, a privately held digital asset, blockchain agnostic investment and incubation firm.
SAFETY NOTE: Betaworks Studios requires all in-person visitors to be vaccinated, and therefore mask use at Betaworks Studios is optional. To attend this event you will be required to show proof of full vaccination to enter Betaworks Studios.‍ Safety is our priority - we are limiting attendance to all in-person events, seating will be distanced, and masks are encouraged but not required.
Two ways that you can show proof:
Show us your official vaccine card (photo of card NOT accepted) with at least 2 weeks having passed since the date of the last required dose (1 dose for J&J/AstraZeneca, 2 for Pfizer/Moderna)
Present your NY State Excelsior Pass with an active Vaccination pass