How did that person get on the ballot??!! - You signed them up!

Monday, June 26, 2017 from 5:00 PM to 8:00 PM (EDT)
Event Details
Petitioning season is upon us, whether or not you participate you are deciding (through action or non-action) the future of our communities. We know many people do not know when petitioning season is and why it is significant. So, we will teach you about it. (FYI, petitioning season is June 6th to July 10th). For those attending, we do not expect you to list your elected candidates or know the current amendments to the state budget.  We also do not care about your political party of choice.  
We DO care about your interest and enthusiasm to learn about your community and your commitment to support it through civic engagement (ex: voting, signing petitions, lending your voice to an issue that impacts you and your community). 
Agenda
5:00 - 6:00
Arrival

Mix and Mingle

Discussion of Candidates running
6:00 - 7:00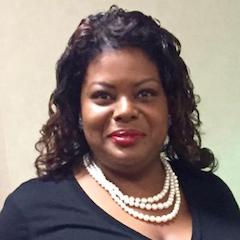 Tesa Wilson explains the petitioning process and why your signature can start or end the political career of a political candidate. Tesa walks through the beginning stage of the political process in a manner that is engaging, open and friendly to allow attendees to ask questions and get involved. 


For over a decade, Tesa Wilson has served as an elected member of numerous public school parent leadership bodies.  She has been recognized as an education advocate and activist on behalf of New York City's Public School students, parents, teachers, and administrators.  After serving in various positions on the Community Education Council for District 14, Tesa was elected to President in 2010.  As president, she organized parents and community leaders against unfair co-locations, loss of afterschool seats and lack of pre-K and kindergarten classes.  
Tesa has campaigned for equitable admission policies, parent engagement, arts programs, and accountability and transparency at all levels of the system.  By orchestrating public meetings, hearings, forums, and trainings for all stakeholders Tesa has worked to support families and educators to participate in decision-making at the school and community levels. After 5 years as president, Tesa felt it was time to move on.  She now serves as the Chairwoman of the Education and Youth Sub-Committee of Community Board 1 and is also employed as a Coordinator in the Community and Parent Outreach Office of the United Federation of Teachers.
Tesa Wilson is a Brooklyn native and proud public school parent.  As a graduate of the New York City public school system herself, Tesa considers it an honor to represent the communities of Greenpoint, Williamsburg, and Bushwick.
7:00 - 8:00 - Discuss the, "Petitioning for Our Future" working opportunity for those who are interested. Participants will learn about the electoral process and earn money at the same time. Some of the duties will entail:
Connect with candidates during the petitioning season

Interview current candidates running for office



Decide to work on your own project to raise awareness of the voting process

Choose activities designated by the organization to be important for our mission and vision

The stipend current going rate is: $12.50/hour - $15/hour. 
Some conditions apply
You have to be older than 17.

You have to be registered to vote or get registered to vote.

You are willing and open to feedback and suggestions from others.  
When & Where
25 Broadway
12th floor
New York, NY 10004


Monday, June 26, 2017 from 5:00 PM to 8:00 PM (EDT)
Add to my calendar
Organizer
Petition Party
Petition Party is a political organization that focuses on educating registered voters and anyone with an interest in the electoral process on the importance of politics in their personal and professional lives. We organize workshops, events, and internships connected to politics, professionalism, and other relevant topics impacting individuals 18 years and older. We do not ask you to be of a specific political party. We ask that you want to engage in civic duties, this is both a privilege and a responsibility of living in The United States of America.
We believe one signature makes a difference, and that your signature makes a difference. So, take on the responsibility of signing for a better future!
How did that person get on the ballot??!! - You signed them up!