Event Information
Location
Webex Link to Join
https://infor.webex.com/meet/mike.mingo
Description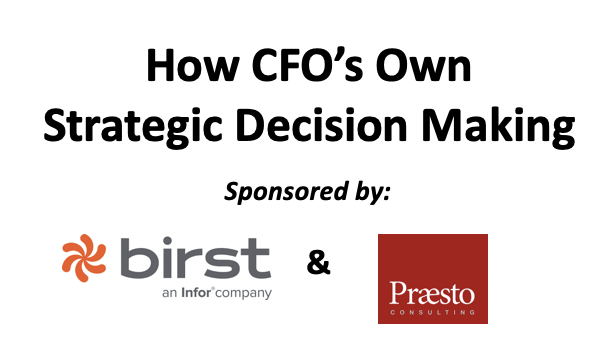 Modernizing Data and Analytics for the Retail CFO
Thursday, September 19, 2019 at 11am EST
LINK TO JOIN: https://infor.webex.com/meet/mike.mingo
Traditional retail started with planning and ended with an account of the results. But given the uncertainty in today's operating environment, the stakes are too high to measure success after the fact.
What's needed is a more complete analytical strategy that provides visibility not only into the revenue lift, but a full picture of the labor, supply chain performance, returns, and customer satisfaction to determine profitability. Now you can proactively double down on successful initiatives and pull back where better planning or execution is needed, instead of waiting until after the fact, when it's too late.
Move Finance to a seat at the head of the table to provide input into strategy, monitor the focus and performance of initiatives, and drive innovation alongside the business.
Register for this webinar to see:
How you can achieve real-time visibility into the profitability of the projects you fund.

How you can easily blend and homogenize data from your different departments or brands to make financial reporting quicker and easier and shift your efforts from data consolidation to data analysis.

Use that blended and homogenized data to improve the quality and accuracy of your data for improved business results.

---
---
Date and Time
Location
Webex Link to Join
https://infor.webex.com/meet/mike.mingo