About this Event
Hemp, CBD, Cannabis are a common topic of conversation these days.
With the growing interest and curiosity in cannabis like hemp, more and more people are becoming open to the idea that it could be worth a try.
However, so little is understood by the NZ public about HOW and WHY cannabis works so well. So we've made it our mission to help people understand the Endogenous Cannabinoid System.
Understand this, and it will make much more sense to why our bodies accept and work with cannabis so well.
There is a whole system of physiology inside your body that is designed to accept cannabis. Find out why, and what this could mean for you.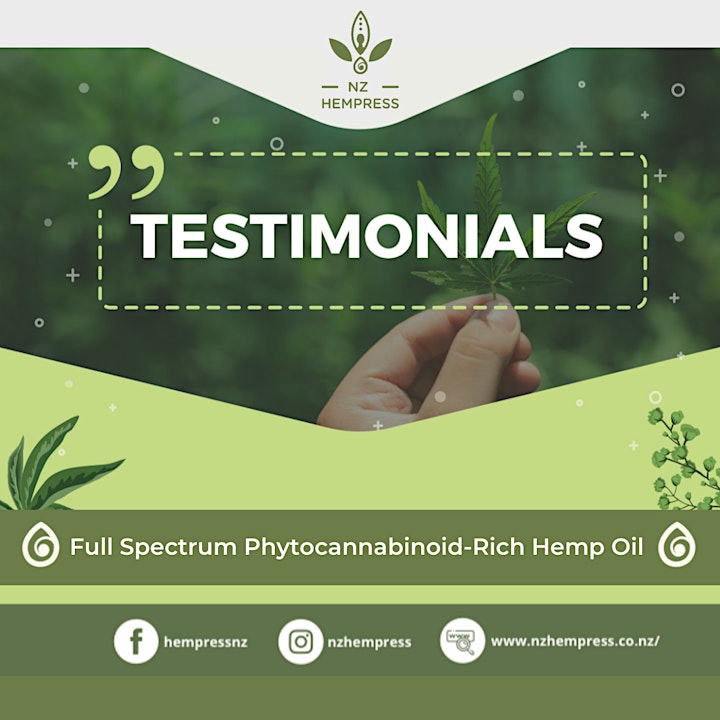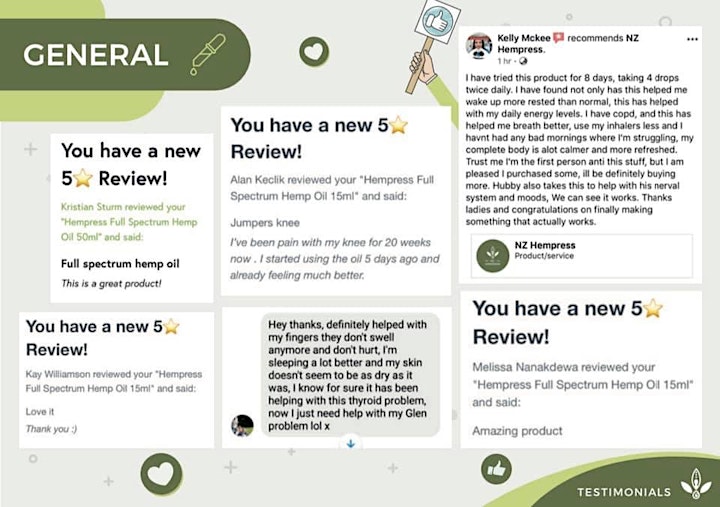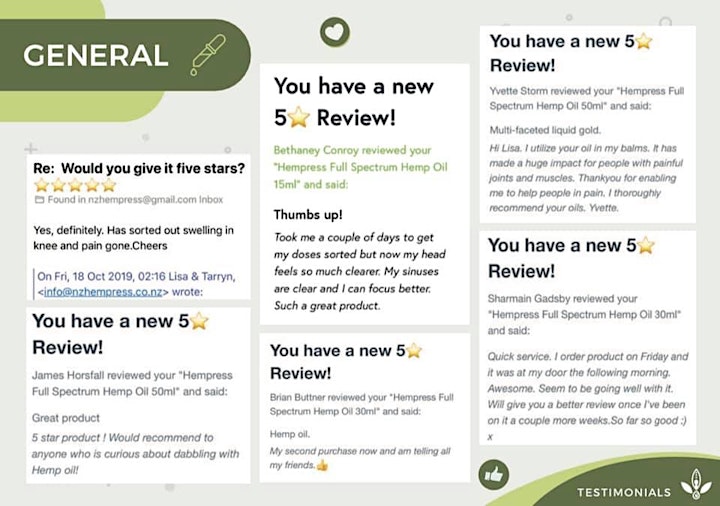 We are a couple of Kiwi mums who believe there is a better way to keep our families healthy, and the answers are found in nature.
What started out as a dinner between friends became the seeds from which NZ Hempress was born.Our passion for supporting mothers stems from the health transformation we each had after becoming mothers ourselves.
When speaking with the formulator of this beautiful elixir we were most taken by his obvious commitment and powerful purpose for his contribution to health.As our dinner, and future dinners progressed it became apparent that just based on the controversy from the plant that it is derived, there may be more to his oil than meets the eye.
There certainly was!The vibe acquired through the use of Hemp and Marijuana is undeniable. However, because of the controversy, we were reminded of the saying, "If it's crazy - you might just be onto something"
NZ Hempress was born July 2019.
We're on a mission to educate New Zealanders about our ECS (Endogenous Cannabinoid System).
It's critical for optimising our health and well being.
We advocate supporting our ECS with a full spectrum of non-psychoactive Phyto-plant nutrients, essential fatty acids, proteins, terpenes and range of other beautiful compounds from the hemp plant that can't get you "high" as a dietary supplement.
At NZ Hempress, We believe it's a human right to extensively benefit from the natural goodness and resourcefulness of the Hemp plant.
However, current New Zealand legislation limits cannabinoids to non-therapeutic levels in all hemp products sold for human consumption, so until that changes we'll only use parts of the plant that NZ legislation does allow and maximise the goodness there. Don't worry, we've got you covered. And, as soon as; and if that changes! We'll be changing right with it.
We believe that making non-psychoactive Hemp products available to New Zealanders can lead to better health outcomes for our country by reducing health costs through a more sensible cost-effective natural health alternative.There is great potential in our natural habitat, beautiful and God-given natural herbs capable of changing lives and bringing about all-round health reformation. These natural gifts surrounding us if explored and utilised well can break records and make history keeping us steps ahead of others in the health sector.We are both proud and humbled by the numerous good that can be done through the plants, herbs, roots, fungi, and the very soil that our ancestors have used for thousands of years.We are a couple of kiwi mum's that believe mothers of all kinds should have access to the highest quality, organic & homegrown hemp products for their families.This is just the beginning of something iconic and we'd be honored if you joined us in making history.