Description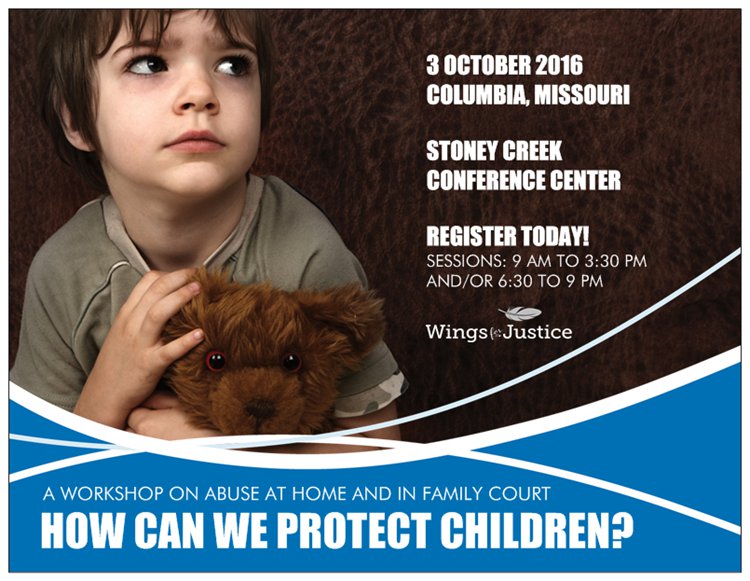 We can't stop child abuse if we don't examine the causes and long-term effects. This workshop draws from research and clinical experiences. Our expert local and national presenters will explore the underlying behaviors, strategies, and impact of individuals and systems who abuse children and protective parents including:
• The Profile of an Abuser
• Understanding Abusive Relationships
• When Children Are Being Abused
• Protecting Children in Family Court
Space is limited. Sign up today at wingsforjustice.com/events
Parents, family, counselors, lawyers, law enforcement, teachers, clergy, court/government officials, doctors, and the public are welcome!
This condensed evening session runs from 6:30 pm to 9 pm, and is open to the general public.
For more in-depth information, sign up for the daytime workshop.