How can we prevent project management from falling into the AI darkness?
Description
How can we prevent project management from falling into the AI darkness?
Controlling the dark side of AI.
Artificial Intelligence (AI) is a topic that is all the hype in today's business world, with new articles highlighting the seemingly endless possibilities AI offers to organizations and its leaders overall. From integration to human-computer-interfaces, to prediction, through to autonomous steering; anything is on the table and everything goes!
As with all technological progress and the change it brings with it, there is also a lot of buzz about the implications that change brings along. From loss of jobs, loss of autonomy through to humanity becoming slaves to the machines – fearmongering is a consistent companion of technological change. The same is true for the project management practice. AI has set its foot inside the door of project management and it is here to stay. However, is AI really the dark devil that it is frequently described as? What do project managers need do in order to control that darkness?
In this presentation, Marc Lahmann and Adrian Stierli will explain what risks project managers need to be aware of when dealing with AI and which limitations exist for AI in project management. Furthermore, they will describe how project managers can deal with AI myths and what causes the fear behind these myths, help to prepare project managers to use AI in the context of project management and enable them to get the most out of using AI in their projects.
About our speakers: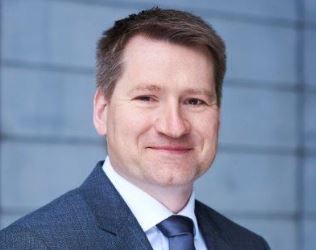 Marc Lahmann is the Director of the Transformation Assurance division at PwC Switzerland. He has more than 15 years' experience in advising multinational firms on IT and business transformation challenges and troubled projects in Switzerland, Europe, the USA and APAC; his main focus is on the financial services industry. Marc has a master's in business administration and information management. He has also worked as a senior project manager and black belt in the financial services industry.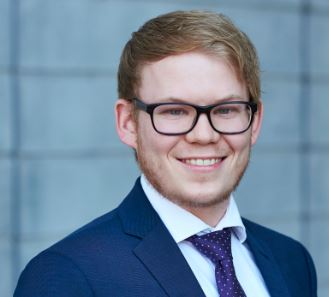 Adrian Stierli is a Manager in the Transformation Assurance practice at PwC Switzerland. He has more than 8 years' experience working in the financial services industry. He advises and reviews IT and business transformations for financial service companies in Switzerland, Europe and Asia. His main focus of work has been project management reviews, large transformations and core banking implementations in national as well as international environments. Adrian holds a master's degree in business information systems.
Sponsor
PwC
Agenda
18:00 Registration
18.30 Presentation - Work in groups
19:30 Q&A
20:00 Networking Apéro
Event Language: English
Professional Development Units: 2
- 1.0 Leadership
- 0.5 Strategic & Business Management
- 0.5 Technical Project Management
Please be aware that at the event photos of the audience are made and published on the PMI Switzerland homepage as well as on Facebook. The event may also be live broadcasted over Facebook. With your attendance you accept these conditions.
Event fee discounts: If your are PMI-CH member, please log in with your PMI-CH member account at www.pmi-switzerland.ch and enter the event from there in order to benefit from the membership discount: https://pmi-switzerland.ch/pmi-switzerland.ch/index.php/internal-processes/705-eventbrite-faq
Cancellation policy: 100% refund is possible for a ticket if cancelled 5 days before the event.