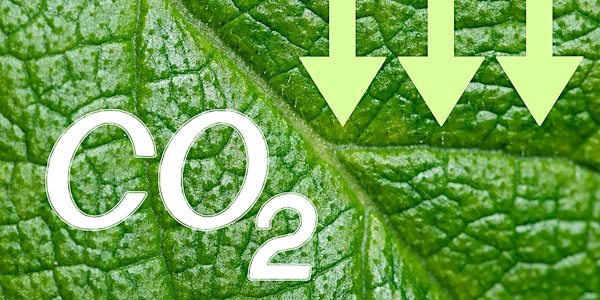 How Can We Accelerate Decarbonization to Mitigate Climate Change?
Sales Have Ended
Registrations are closed
The webinar is taking place, and the registration is closed. If you are interested in viewing the webinar it can be accessed here soon: https://www.nationalacademies.org To learn more about the Hauser Policy Impact Fund visit https://www.nationalacademies.org/our-work/hauser-policy-fund.
Hauser Policy Fund Spring 2022 Webinar Series
About this event
The Hauser Policy Impact Fund is pleased to announce the second webinar in the spring 2022 series on the transition of the world's energy system from fossil fuel combustion to net-zero emissions of carbon dioxide is critical to mitigating climate change, protecting human health, and equitably sustaining the U.S. economy.
The 2021 National Academies report Accelerating Decarbonization of the United States Energy System identified key technological and socio-economic goals that must be achieved to put the United States on the path to reach net-zero carbon emissions by 2050. This webinar will focus on key findings of the report related to equity and inclusion in the U.S. energy system.
Panelists also will explore the role of the social and behavioral sciences in helping policymakers, businesses, communities, and the public better understand and respond to what a net-zero transition would mean for the United States.
Participants include:
Julia Haggerty, Montana State University
Nathan Hultman, University of Maryland
Diana Liverman, University of Arizona
Michael Méndez, University of California, Irvine
Devashree Saha, World Resources Institute
For more information about the Hauser Policy Impact Fund.

Disclaimer: This registration information is being collected via Eventbrite. Eventbrite is not affiliated in any way with, or endorsed by, the National Academies of Sciences, Engineering, and Medicine, and your submission via the Eventbrite website is subject to Eventbrite's privacy and terms of use.