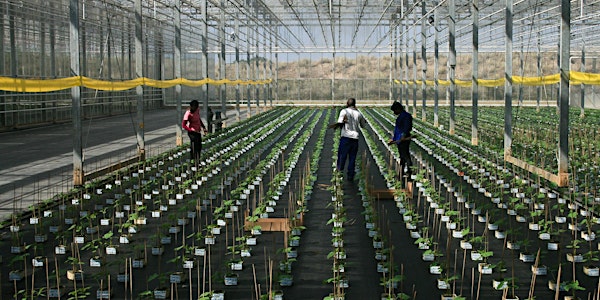 How can public food & ag research be strengthened & rebuilt after COVID-19?
Virtual Event - Building back better: How can public food and agricultural research organizations in the global South be strengthened after
About this event
Watch online at IFPRI's event page
Co-Organized by the International Food Policy Research Institute (IFPRI) and the International Consortium on Applied Bioeconomy Research (ICABR).
The COVID-19 pandemic presents new challenges and new opportunities for publicly funded food and agricultural research in the global South. Growing government deficits related to the pandemic threaten funding for research needed for sustainable and healthy food systems. Yet, the pandemic and current health research could also spur greater investment in agricultural research.
Spillovers from government and industry research and investment to fight COVID-19 may benefit agricultural research. This work has raised government and public awareness of the importance of biological research and of the links between agricultural and human health. In addition, new tools such as genomics, CRISPR, and information technology have created new opportunities for agricultural research and innovation, including for control of crop diseases and pests.
In view of these opportunities and growing demand, national agricultural research systems—and their funders—may need to rethink research priorities. The future will require a more systemic view of food systems, one that links agriculture, nutrition, and health to prevent future pandemics.
___________________________________________________________________________
HOW TO REGISTER & WATCH THIS FREE EVENT (Online ONLY)
1. Eventbrite - Register for this FREE event here:
https://www.eventbrite.com/e/virtual-event-building-back-better-tickets-137447273495
UPCOMING EVENTS
Click here to check out our events: http://www.ifpri.org/landing/event
To be added to the IFPRI Policy Seminars Mailing List, click here: https://www.ifpri.org/seminars-signup
FOLLOW US
Facebook: https://www.facebook.com/ifpri.org/
Twitter: https://twitter.com/IFPRI
Instagram: https://www.instagram.com/ifpri/
Linkedin: https://www.linkedin.com/company/ifpri
Youtube: https://www.youtube.com/user/IFPRI