How can I put the Knowledge Café to good use?

Monday, 24 July 2017 from 15:00 to 17:30 (BST)
Event Details
Knowledge Café: How can I put the Knowledge Café to good use?
What is a Knowledge Café?
The Knowledge Café is a simple but flexible, conversational method that almost anyone can run. You do not need to be a professional facilitator.
The Café at its simplest brings a group of people together to have a conversation on a topic of mutual interest to understand better an issue but it can be adapted for a variety of purposes and at its best is a very powerful sense making tool.
The aims of the Café include the surfacing of the group's collective knowledge; learning from each other; sharing ideas and insights; gaining a deeper understanding of a topic and the issues involved and exploring possibilities.
It can also be used to help connect people, improve interpersonal relationships, break down organizational silos, and improve trust and engagement.
You can learn more about the Knowledge Café concept on the Knowledge Café website.  
The Theme and Question of this Knowledge Café
In this virtual Knowledge Café, I will briefly explain the process and the principles underpinning the Café for those of you not familiar with the concept.
I will go on to share a number of ways in which I have applied the Café or seen it applied for a wide variety of business purposes.
We will then go into Café conversation mode where I will pose the question:
How do you think you could adapt and apply the Café (face-to-face or virtually) in your own organization or for your clients?
---
Café Agenda
The Café will be limited to 16 to 20 participants.
This is an outline of the agenda with approximate timings.
Welcome:  5 - 10 mins
Speed Conversation: 10 - 15 mins
My Presentation: 20 - 30 mins
Small Group Conversation, 3 rounds 30 mins
Whole Group conversation: 30 mins
Sharing of Actionable Insights: 15 mins
Total duration: 2.0 - 2.5 hrs
---
"It sounds such a simple idea, but until you have experienced a knowledge cafe you won't understand just how powerful they can be in connecting people, generating new ideas and tackling issues.
David, in particular, brings a special kind of energy to the room that really helps, but when you stop and think about it, we are given very little time in our working lives to engage honestly and authentically with one another in that uniquely human activity, that fundamental building block of trust and understanding; conversation."
James Brown
Ex. Head of Performance and Knowledge Management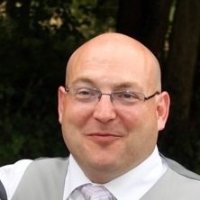 ---
This virtual  Knowledge Café will be run on the Zoom Video Conferencing platform
Zoom is a powerful new video conferencing platform that makes the highly interactive style of the Knowledge Café possible on-line.
It brings participants together via video as if they were in a single large room.  Participants can see everyone else and can hear each other. It also allows people to move to breakout rooms for small group discussion.
Zoom video and audio are high quality, and the platform is stable.
The software is free and runs not only on Windows and Mac but also on Apple and Android smartphones and tablets.
If you have not done so already please downloaded and install Zoom - you will find instructions here:
then email me to tell me that you have installed Zoom and give me the email address you used to register.
I will then connect with you, and apart from familiarizing yourself with Zoom you will be all set up for the webinar :-)
If you have any questions, give me a call or drop me an email.
---
When & Where

LIVE ONLINE VIRTUAL KNOWLEDGE CAFE
Gurteen Knowledge



Monday, 24 July 2017 from 15:00 to 17:30 (BST)
Add to my calendar