Description
"How can Coaching Psychology help you in the Workplace?"



School of Social Sciences Invites you for An Information Event and Launch of the MSc Business Psychology with Coaching.
Are you interested in the field of Coaching and the psychology behind it? Coaching Psychology is a thriving area of applied psychology which deals with professional and personal issues in a practical way, and at Heriot Watt we are introducing our new MSc programme on Business Psychology with Coaching. Business Psychology studies human behavior within organisations, and a focus on Coaching enhances well-being and performance in work domains, underpinned by psychological theories.
There is a growing demand for experts in evidence-based coaching who can offer effective non-clinical interventions to help individuals and teams by increasing productivity, managing talent, and dealing with conflict, stress and change. This demand exists across a number of sectors and areas of performance including: occupational, educational, health, counselling, sport psychology, leadership, management, organisational development and human resources.
This event will feature key speakers from the field of Coaching and Business Psychology, including those with links to the International Coach Federation (ICF) who accredit Practising Coaches worldwide. The event will start off International Coaching Week (ICW), an annual weeklong global celebration of the coaching profession.
An understanding of Business Psychology can benefit you:

Reflect on your individual performance in a business context
Know yourself, others and your business better
Create meaningful goals and develop your desire to learn and grow
Improve your decision making, influence and management skills
Boost your career through recognition of your strengths and values
Address wider issues such as work purpose, motivation, work-life balance and becoming a better manager or leader.
Help you discover your own future career path – you may even want to train as a coach!
About the speakers: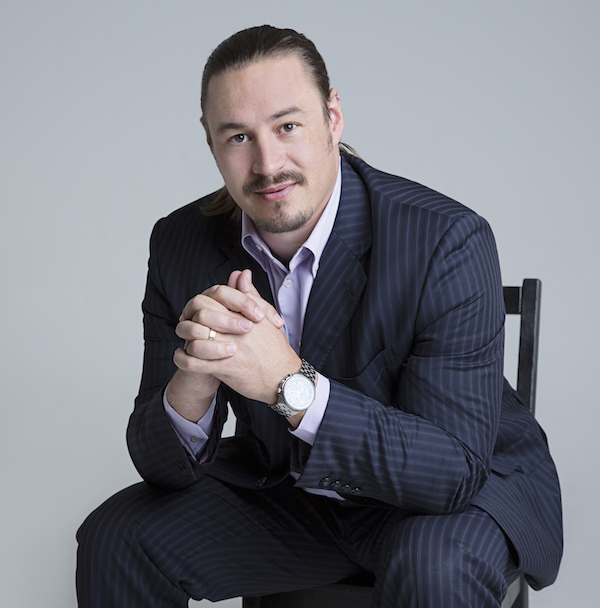 Steve Jeffs, MPsych, PCC
Senior Strengths Strategist/Chief Scientist – Strengths Strategy, Inc
Owner - Excellerant Management Consultancy
As an Entrepreneurial leader, Steve has the ability to guide others to what is truly important. Steve has significant and extensive experience in working with leaders across the Middle East and Internationally. Steve brings a unique blend of very practical skills supported by his impressive understanding of the scholarly research. Throughout his career, Steve has served as a subject matter expert on human performance, leadership, teambuilding, management and all areas of human resources. He is a multi-award winning coach, recognized by the International Coaching Federation as a Professional Credentialed Coach, Certified Strengths Coach and Coaching Supervisor. Beyond coaching, Steve is an experienced facilitator and consultant, registered with the Psychology Board of Australia, holding a Master's Degree in Organisational Psychology. Steve is continuing his drive for excellence through a Doctorate in Business Administration, focused on the application of positive Leadership in complex business environments.
Combining a strong background in the assessment and development of organisational leadership, with positive psychology and research, Steve works to change the thinking within organisations to better support the emergence of leadership that is empowered, authentic and transformational as well as being inclusive and collaborative (i.e. shared). Steve will be presenting some of his research at the World Congress of Positive Psychology to be held in Montreal, Canada in July 2017. This presentation will be in the development and validation of a self-report measure of team performance constructs including engagement, team relationship, proactivity and creating trust.
Steve has a clear passion for the strategic development of people and organizations. Currently based in Dubai, he works with a variety of clients across MENA, Europe and North America. Steve, and his company Excellerant Management Consultancy, are the Regional Partners and representatives of Strengths Strategy. Steve has been intimately involved with growth of Strengths Strategy since 2011 and has supported the development of senior leadership within companies such as SerCo Middle East, The Executive Council (Dubai), Landmark Group, Wadi Rum Engineering, and Tragency Consulting (Egypt). Other strengths based coaching clients have worked with companies such as HSBC, Omnicom Media Group, Intercontinental Hotels Group, Etisalat (Sri Lanka), Canar Telecom (Sudan), Saudi Telecom (STC), Du, and Siemens.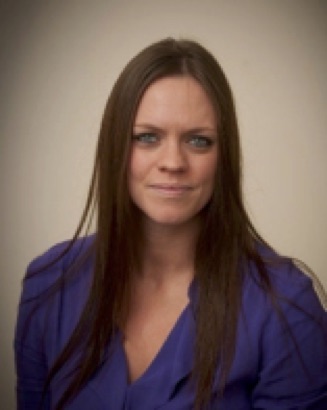 Dr. Lucy Bolton –
Chartered Psychologist and Assistant Professor in Business Psychology at Heriot-Watt University Dubai Campus
Lucy is the Programme Coordinator for the MSc Business Psychology and the new MSc Business Psychology with Coaching at the Dubai Campus, lecturing on various courses including Coaching Psychology, Coaching in Practice, Social and Organizational Change, Diversity and Research Methods. Lucy's research interests are in the areas of generational differences in the workplace, in particular the younger generations' ('Generation Y') socialization into organizations, their work values and career orientations. She has also conducted research in the areas of change management, workspace design, socio-technical systems, job design, employability and knowledge management, working with a number of global companies including, Rolls-Royce, Bentley Motors, Marks and Spencer, the National Health Service (NHS), REED-NCFE, and the UK Government Office of Science.
Lucy has presented her research over the years at a number of international conferences including, the British Psychological Society's Division of Occupational Psychology (DOP), European Association of Work and Organizational Psychology (EAWOP), Applied Human Factors and Ergonomics (AHFE), and the Academy of Management (AOM). She is also a Chartered Psychologist and a trained Occupational Test User (OTU) (Ability and Personality) with the British Psychological Society, being certified in Trait, TEIQue and NEO-PI-R.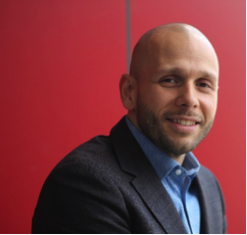 David Ribott, Ed.D (ABD), PCC, CPCC, SSCC
Vice President for the Board of Directors – International Coach Federation UAE Senior Faculty for Coach Supervision & Assessment – Strengths Strategy, Inc
Like you, David is committed to contribute to the conditions necessary to enable success. As a leadership, learning, and change (LLC) expert, he has experienced the world of LLC both professionally and personally from living and working in three continents to managing multiple career changes to overcoming a car accident and eight subsequent reconstructive hand surgeries to losing more than 75 lbs. / 34 kilos – he has experienced it all. What's been the key to success – the drive to rewrite his narrative and not succumb to the burden of circumstances.
With nearly two decades of coaching, training, advising and most importantly, real-life, in-the-trenches LLC experience, David partners with leaders and organizations to share LLC isn't just relegated to the compartmentalized professional domain. No, in order to have command over LLC, we must live and breathe it every moment of our lives. Leadership, learning, and change is not about title, position, or power. It's about commitment and preparation to our craft.
Commitment to craft has led David to build an extensive background in leadership development coaching (nearly 2,000 hours), facilitation (over 8,000 hours), and assessment and development center design in both the UAE and South Korea. Before moving to the UAE in 2008, David served as an executive coach and leadership facilitator for mid-to-senior level leaders from the Samsung conglomerate in South Korea for five years, and as university faculty for two of its top-ranked universities: Seoul National University and Korea University.
Earlier this year, the CHRO Asia named David a 100 Best Global Practice Coaching Leader. Previously, in his role as Chief Success Officer, Zayed University awarded him Ideas With Impact for his role in the design and implementation of a Center of Excellence for Student Success. He currently serves on the Board of Directors for the International Coach Federation in the UAE. He is also a Coach Supervisor and Assessor with the U.S. based Strengths Strategy, Inc., and continues to work with the best and brightest in leadership development.
His client list includes: the UAE Military, UAE Ministry of Interior, UAE Ministry of Education, Abu Dhabi Police, Abu Dhabi Ports, Emirates Steel, ESNAAD, Borouge, BlessingWhite, Oliver Wayman, HSBC, Danone Nutricia, Serco, Siemens, Imperial Tobacco Group, UNICEF, Samgsung Kangbuk Medical Center (Korea), Seoul National University Hospital (Korea), and SK Telecom (Korea) to name a few.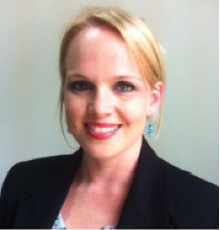 Leisl Connolly
Leisl Connolly, Senior Occupational Psychologist & Executive Coach, Innovative HR Solutions
M.Com (Industrial Psychology), B.Com (Hons) HRM, Registered Industrial Psychologist
Liesl is a confident and successful Senior Occupational Psychologist with a strong HR background gained over the past few years in the GCC as well as South Africa. Her personal assignments to date include the successful delivery of multiple large-scale talent assessment and development programmes in Government, Oil and Gas, and Construction.
In the past Liesl has directed International HR Operations and worked as a consultant in the Industrial Psychologist Human Resources and HRIS fields. She has been involved in Talent Acquisition, Employee Benefit Management, Change Management, Talent Development, Succession Planning, Coaching and Mentoring as well as Performance Management. She is a Registered Industrial Psychologist and Accredited Brain-based Certified Coach. Her MBTI type is ENFJ.
Date and Time
Location
Heriot-Watt University Dubai Campus
Dubai International Academic City
Dubai, Dubai 294345
United Arab Emirates