How Big Data is Hoping to Power Predictive Analytics and Artificial Intelli...
Description
New England Healthcare Executive Meeting
June 6, 2016, 7:30AM to 10:00AM
How Big Data is Hoping to Power Predictive Analytics and Artificial Intelligence: Can Healthcare Really Utilize It?
LOCATION: Constant Contact, 1601 Trapelo Rd, Waltham, MA
Directions and parking information located at: https://goo.gl/maps/WLRSf
---
Program Description:
Better decision making, advanced analytics and big data insights. Can deep learning algorithms rival human skills in detecting disease from radiological images, identify cancer in pathology reports or predict complications. Is it necessary for humans to spend time reviewing reports to determine if you're sick or at risk? We are awash in oceans of data. We can't do it all – but can technology and computers handle this? Is a human's time is better spent helping other humans by providing them with better clinical care. Can artificial intelligence be leveraged to provide personalized treatments for people battling diseases like cancer and diabetes? The goal of this program is to show how artificial intelligence can sort through piles of raw data to provide real-time information and be leveraged to provide personalized treatments.
Moderator
Bob Phelps, Business Development Executive
Panelists:
Slava Akmaev, PhD, Senior Vice President & Chief Analytics Officer, BERG Health
Michael Fahey, Offering Manager for Exogenous Data, IBM Watson Health
Ravi Kuppuraj, PhD, MBA, Venture Leader, Connected Sensing and Wearables, Philips Healthcare
Neil Smith, Co-founder, Think Outcomes
Learning Objectives:
At the conclusion of the program, you will understand:
How big data is hoping to power predictive analytics;

Who should pay for digital-health applications and services;

What evidence of effectiveness should be required?
Who should attend:
CEOs, CMO, CTO, CFO, clinicians, technologists and business experts seeking an understanding of how artificial intelligence, predictive analytics and big data can be harnessed in the practice of medicine as a predictive tool in the new healthcare environment.
Biographies:
Slava Akmaev, PhD, Senior Vice President & Chief Analytics Officer, BERG Health
Slava Akmaev, Ph.D. is the Senior Vice President and Chief Analytics Officer, leading the Analytics division. Dr. Akmaev is an avid advocate for the application of Artificial Intelligence tools in digital healthcare. He is a frequent speaker at Precision Medicine and Big Data meetings. Prior to his role at BERG Dr. Akmaev was the Scientific Associate Director at Genzyme Genetics where he launched multiple commercial diagnostic products. While at Genzyme R&D he led the development of novel statistical approaches for high-throughput "omics" data and performed analytical work in genomics and genetics. Dr. Akmaev published numerous manuscripts in genomics and was one of the early developers of analytical methodology around high-throughput molecular data. He co-authored the publication of the Long SAGE™ technology, "Using the transcriptome to annotate the genome" in Nature Biotechnology. Dr. Akmaev holds a Ph.D. in Applied Mathematics from the University of Colorado at Boulder. He is a recipient of the prestigious fellowship from The Program in Mathematics and Molecular Biology.
Michael Fahey, Offering Manager for Exogenous Data, IBM Watson Health
Michael Fahey is the IBM Watson Health Offering Manager for Exogenous Data. His responsibilities at IBM include bringing Watson Health for ResearchKit to market and helping to create new Watson Health solutions utilizing Watson Health Core and Watson Health Analytics with exogenous data. Prior to joining IBM Michael was an entrepreneur and consultant in the healthcare industry focusing on remote physiologic monitoring and analytics using mobile, IoT, and Cloud technologies. Michael was Founder and President of InfoBionic, a cloud and mobile based arrhythmia detection service. As a consultant he helped bring to market a cloud based neural network to detect structural cardiac defects and helped companies improve and integrate remote monitoring reporting systems. Previous to working in cloud and remote monitoring, Michael worked in the IT industry with a significant focus on cloud solutions with HDS, EMC, and several startups. Michael has an MBA from Northeastern University, a BSEE from the University of Lowell, and holds 8 patents on gathering, analyzing, and displaying remote ECG and other data sources.
Ravi Kuppuraj, PhD, MBA, Venture Leader, Connected Sensing and Wearables, Philips Healthcare
Ravi heads the Connected Sensing and Wearables venture at Philips. Ravi is a medical industry veteran, with over 20 years of experience in patient monitoring, and healthcare IT. Most recently, Ravi co-founded and served as the CTO at InfoBionic, where he led the development of MoMeTM - a cloud-based, universal patient monitoring solution with unprecedented analytics that allows physicians to quickly and accurately diagnose and treat patients. Before InfoBionic, Ravi served as the Vice President of Research and Development at Draeger Medical, a global powerhouse in patient monitoring, anesthesia delivery, and respiration technology. Prior to that, Ravi headed R&D efforts at SpaceLabs Medical, in Seattle, where he was instrumental in driving the development of key technologies and products in patient monitoring solutions, and was the General Manager for their India operations. In addition, Ravi was involved with several successful med-tech startups, including CardioNet, where he served as Director, ECG Analysis. Ravi holds an MBA from the University of North Carolina at Chapel Hill, a PhD and MS in biomedical engineering from Louisiana Tech University and University of Miami respectively, and a BSEE from Bangalore University.
Neil Smith, Co- founder, Think Outcomes
Neil is responsible for leading our client solutions team to help clients solve their process-level, intellectual business challenges. He is also responsible for growing our partner network to enhance our critical thinking software infrastructure.
Working with clients through IBM, Oracle and mid-sized software organizations, Neil brings over 25 years of leadership as a solutions consultant in enterprise software, web architecture, business intelligence and data management through his work with business and technology executives in the industrial sector, financial services, pharmaceutical, healthcare and CPG sectors. Neil has a track record of synthesizing sophisticated topics for which he constructs modern business and technology solutions.
Robert Phelps, Business Development Executive
Bob has more than 20 years of commercial success in a variety of medical device businesses. He was a founding member of the team that drove Biosphere Medical's success with the introduction of microspheres for drug therapies and tumor management which was acquired by Merit Medical. Bob led the start-up ConforMIS patient–specific knee replacement revenues to quadruple in four years' time and set the stage for further company development. Additionally he held senior executive commercial leadership positions within Biomet contributing to turning around the BTBS business unit, driving business development in joint replacements, spine, trauma, bracing and electrical stimulation products. Bob has led the commercial team at Johnson & Johnson's Orthopedic business unit more than doubling revenues and contributing to the acquisition of DePuy. He also has an extensive financial background raising funds for start-ups and in corporate finance. Most recently he led the commercial efforts for a navigation-driven robotic knee technology.Bob has a BS from Rutgers University and an MBA from Rider University.
Sponsorship kindly provided by:
Platinum Sponsor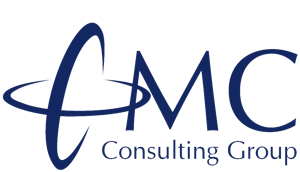 Silver Sponsors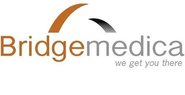 Venue Host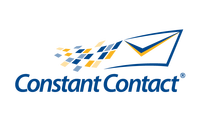 Promotion