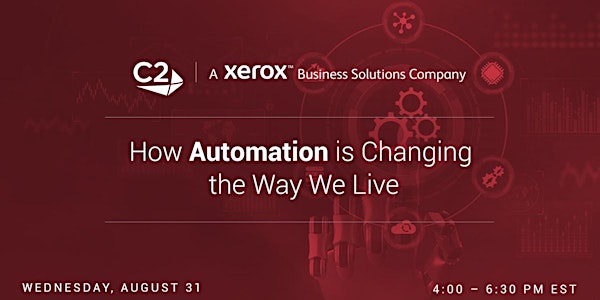 How Automation is Changing the Way We Live
Register for this free in-person event to learn more about how automation is revolutionizing the way we live, work, and learn.
When and where
Location
Hula 50 Lakeside Avenue Burlington, VT 05401
About this event
Let's face it. In the legal industry, the less time spent on repetitive, manual tasks like data entry, accounts and payable invoicing, the more time you'll have for more creative work - the kind that only human ingenuity can perform.
Robotic Process Automation (RPA) technology is essential for businesses looking to streamline processes, increase productivity and ultimately improve the bottom line.
What you can expect:
An open discussion with a special guest on why they chose Xerox RPA and the benefits they're experiencing
An opportunity to see RPA in action with demos of key bots
A live Q&A session to get the answers you need