We are pleased to invite you to the launch event of the new AMS Alumni Chapter on SDG Leadership (ACSL).
About this event
Rivers Full of Plastic or Full of Life?
Join us on November 9th for interesting insights on how Antwerp is tackling the plastic pollution in the river Scheldt. To celebrate the launch of a new alumni chapter on sustainable development goals, we gathered for you an inspiring group of speakers who will explore with you how this global environmental problem affects us even close to home and how every one of us can contribute to the solution!
Join us and support our call to action!
'The human race will regret it if we do not act on plastic pollution now'
                                                                               Sir David Attenborough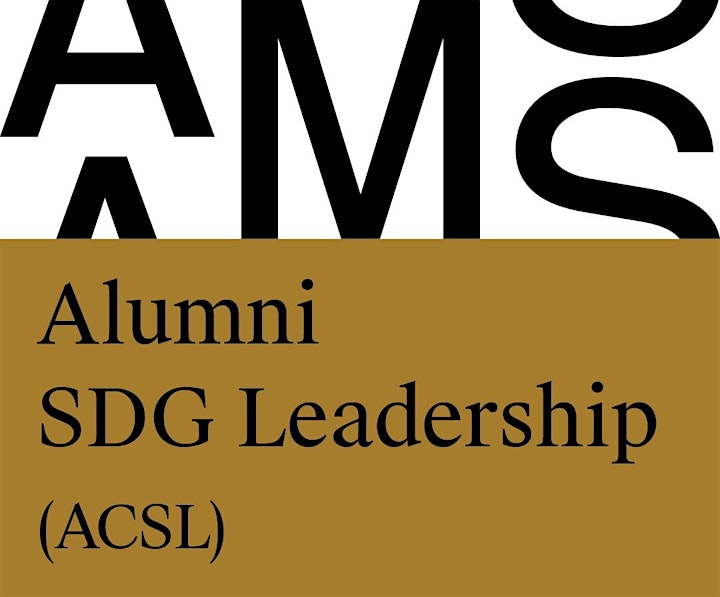 About The Alumni Chapter on SDG Leadership (ACSL) 
The purpose of the ACSLis to inspire and enable the development of leadership on the world's most pressing sustainability challenges. It aspires to bring together all relevant stakeholders on societally relevant issues. Through enabling the exchange of knowledge, experiences, visions, and ideas, the ACSL wants to be a force for good with impact. 

Prof. Dr. Ronny Blust, Vice-Rector Research, University of Antwerp
Bert Teunkens, PhD-researcher, Plastic fluxes towards the ocean: Contribution of the Schelde river and its tributarieUniversity of Antwerp
Magali Bruggeman, Business Development Manager,DEME

Koos Hogeweg, Coordinator, Stormkop
Jolijn Dupont, Business Development Advisor, Antwerp Port Authority
Lot Saldien, Stuurvrouw, Stormkop

Dirk Pauwels, Initiator AMS Alumni Chapter on SDG Leadership & EPHD Candidate, Antwerp Management School
Vincent Van Dyck, Environmental Expert, CA/ES – Environmental Services, Antwerp Port Authority
Prof. Dr. Steven De Haes, Dean, Antwerp Management School

Rozanne Henzen Circular Economy Expert & Researcher Sustainable Transformation Lab, Antwerp Management School
Practical Info
Date: 09 November  2021
Time: 18:30 - 22:00
Location: Antwerp Management School, Boogkeers 5, 2000 Antwerp.
Price (incl. btw, talks & networking reception): 
AMS Alumni: 35 EUR
Bring a friend: AMS Alumni can register with a partner for 70 EUR total, bringing a friend at our exclusive alumni price!
Non - Alumni: 50 EUR
Group Tickets: (5 or more): 40 EUR per ticket (for companies interested in purchasing 5 tickets or more - please contact Emmanuelle Duval).
Program
18:30 Welcome
19:00 Presentation & panel discussion by experts and scientists
20:45 Networking Reception
22:00 End
Participating Organizations

Organizer of How Antwerp is cooperating to keep plastics out of the river Scheldt