Description
Over one million Australians are proud members of their own SMSF, with more than $560 billion dollars in assets.
If you're looking to invest in property, shares or other assets with your superannuation; or want to know about growing wealth and saving tax; or just better understand how self-managed super funds work, then this is the perfect event where you can hear,
Meet and Speak with Qualified, Licenced and Experienced experts in all aspects of Self Managed Super.

At this Event you will find out about ...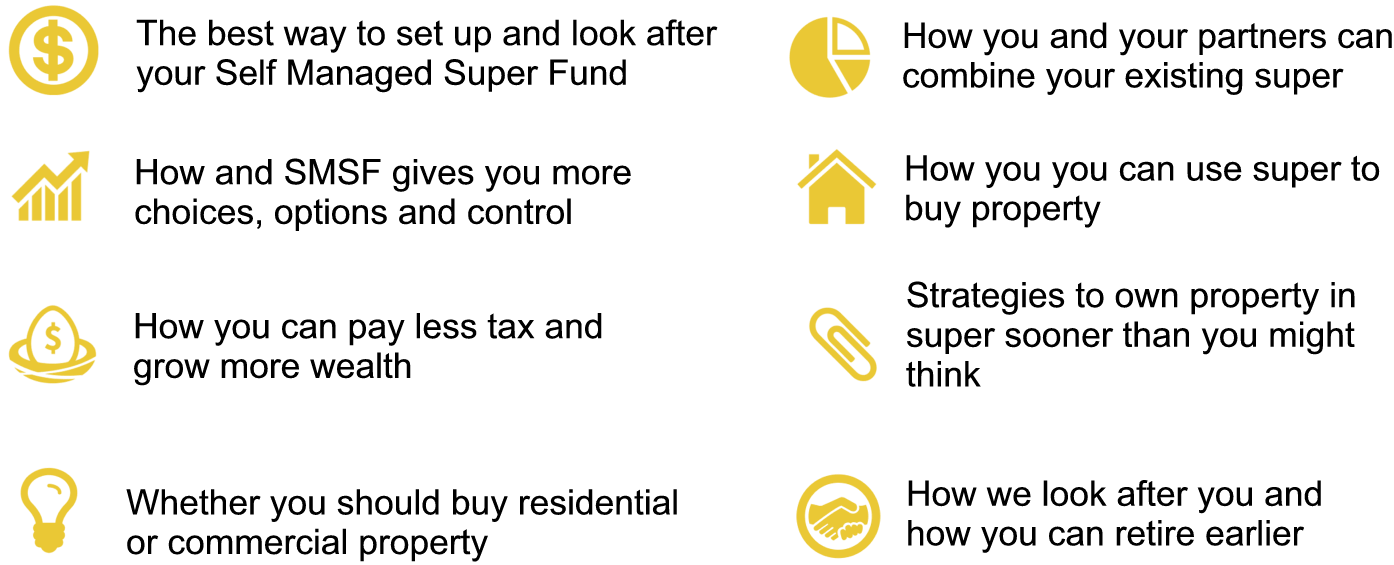 Now's the time to take control and start building wealth for your future
You should attend this event if...
You've heard all the nosie about SMSF but still aren't sure

You want contraol over how your superannuation is invested

You're a business owner and want to stop paying rent

You're concerened you may not have enough money to retire with

Your super statemtns are in a drawer, unopend, somewhere at home

You'd like to buy property with your super


Don't miss this stand out event BOOK NOW
Seats are limited
Date and Time
Location
Helensvale Library & Cultural Centre
Sir John Overall Drive
Helesvale, QLD 4212
Australia