Description
Artificial intelligence (AI) promises to make drug discovery a better bet for investors by shortening the time and expense between lab and market. Join our panel of experts to learn how AI, innovators and venture funding will intersect to change the future, and why San Diego is uniquely positioned to bring it all together.
Dr. Khai Minh Pham, founder and CEO of ThinkingNode, will provide an overview on the current state of AI in life sciences and offer a demonstration of ThinkingNode's AI platform.
The presentation will be followed by a panel discussion led by Margot Wohl of KPBS, discussing how AI will affect VC investing, why Big Pharma is keenly interested and how biotech startups that integrate AI into their business model will have a competitive edge.

AGENDA:
5:30 - 5:45p.m. Event check-in
5:45 - 6:20p.m. Welcome & keynote speaker Dr. Kai Minh Pham, founder and CEO of ThinkingNode, on the current state of AI and life sciences, differences between pattern recognition and use of AI for reasoning, followed by a demonstration of ThinkingNode's platform
6:20 - 6:45p: Panel discussion lead by Margot Wohl of KPBS
6:45 - 6:50p: Q&A
7:00 - 7:45p: Wine & heavy appetizers at the Genesis KITCHEN + DRINKS
MODERATOR: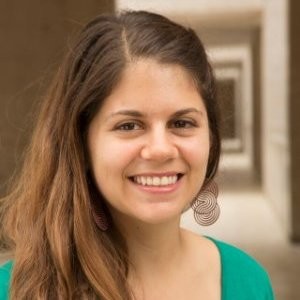 Margot Wohl, Neuro Grad Student and KPBS Podcast Producer
PhD candidate in neuroscience at the University of California, San Diego studying how the connections of neurons and the molecules they secrete give rise to complex behaviors. Wide range of experience including working with diverse animal models and neuroscience techniques. A big proponent, leader, and participator in education outreach geared towards engaging primary and secondary students in science. Creator, producer and editor of the KPBS podcast Rad Scientist- audio interviews that get scientists to shed their lab coats and get personal.


KEYNOTE SPEAKER / PANELIST: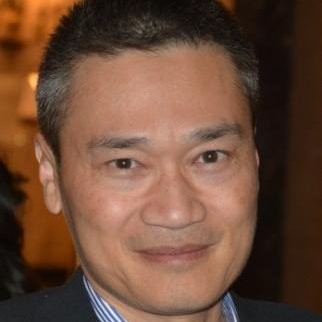 Khai Minh Pham MD, PhD (AI),

Founder & CEO at ThinkingNode, Inc.

A rare profile of combining Medicine (MD) and Artificial Intelligence (PhD) +25 y, including on working extensively on both Machine Learning and Reasoning Computing, Dr. Khai Minh Pham has been a successful innovator entrepreneur in Silicon Valley for 15 years who knows how to turn technologies into applications, and then into businesses. He has moved to San Diego to be closer to its amazing Life Science community to apply his recent AI approach.

In 1995 he pioneered Data Mining/Machine Learning market as the founder & CEO of DataMind, a leading datamining company using an Intelligent Agent Technology. Benchmarked by Andersen Consulting Research as the best technology, it was used by major financial institutions, marketing centers, and medical manufacturers, and Bank of America acquired the patent in 2012. Later renamed RightPoint, it was acquired in 2000 by E.piphany (Nasdaq:EPNY) for US$400 Million, still one of the highest acquisitions for an AI-based company.

In 2000, he was a pioneer in social networking as the founder & CEO of Easyplanet, providing the first Community Browser to harness data mining to push content and 1-to-1 ads. A major partnership was established for the India market when the financial crash happened in 2008.

Today, with ThinkingNode, Dr. Pham is pioneering in Reasoning Computing market. He believes it will be a bigger market because today Machine Learning provides amazing results for self-driving cars or skin cancer image recognition, but it is not enough or even relevant in domains such as Synthetic Biology, Drug Development, Personalized Medicine…, where sophisticated reasoning using Complex Knowledge instead of correlations alone extracted from Big Data is needed.

M.D. and a Ph.D. in AI both from University Pierre and Marie Curie in Paris. Published several scientific papers, received international grants, taught AI at LISH-CNRS, received an entrepreneur award from BP, is EIR/Mentor at CONNECT, talk as keynote in conferences.



PANEL: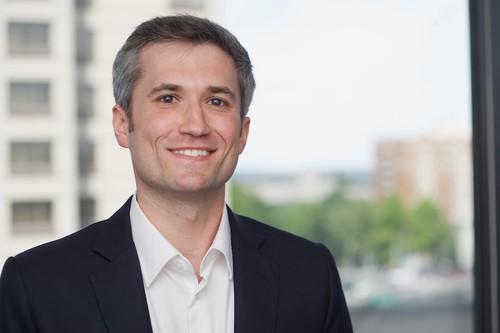 Thomas Kluz,
Head of Healthcare Investing at Qualcomm Ventures,
General Partner of dRx Capital
Thomas is currently the Head of Healthcare Investing at Qualcomm Ventures where he leads all investing activity out of the Qualcomm Life Fund and is the General Partner of dRx Capital, a joint venture capital fund between Qualcomm and Novartis. Most recently, Thomas was an investment professional at Providence Ventures, the venture capital arm at one of the nation's leading healthcare delivery networks, Providence St. Joseph Health. In addition to his formal investing responsibilities, he was also a key member in driving discovery and innovation efforts across Providence's enterprise, developed best practices to drive the right innovative companies and themes through the company, and was recognized as a thought leader by senior leaders at the System.
Prior to Providence Ventures, Thomas was part of the corporate development / strategic investing team at Cambia Health Solutions, the private equity sponsor for Regence Blue Cross Blue Shield, a nationally recognized health insurer committed to transforming healthcare. As part of his role at Cambia, Thomas had an observer seat on the Fund Management Team (FMT), the formal governing body established by the company to approve all VC, PE and M&A deals. Thomas was also a technology M&A advisor at the professional services firm Red Chalk Group and an investment professional at Adams Street Partners where he supported the partnership on early, growth, and late stage venture capital and private equity opportunities.
Thomas received his MS in medical informatics and a BS in biomedical engineering from Northwestern University where he performed research and authored publications in reputable peer-reviewed journals.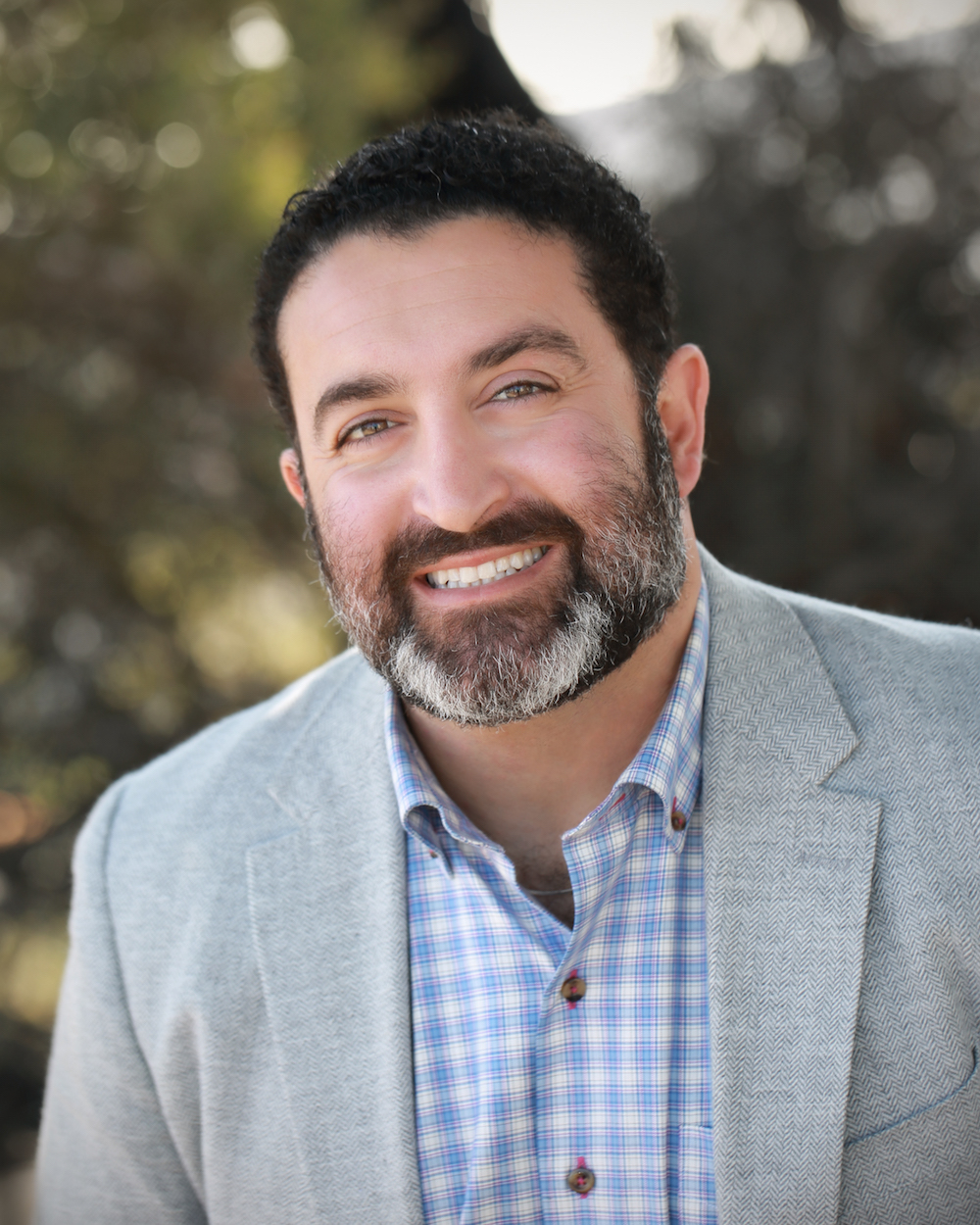 Navid Alipour, JD/MBA, Co-Founder and Managing Partner at Analytics Ventures
Navid Alipour is Co-founder and Managing Partner at Analytics Ventures, a Venture Formation Fund focused on starting new ventures with Artificial Intelligence (AI) and Machine Learning (ML) at their core.
Prior to co-founding Analytics Ventures, Mr. Alipour founded La Costa Investment Group, making targeted investments in multiple AI based companies, bringing them from inception to success, including CureMetrix and Curematch. He looks to identify top tier scientists, academics or corporate partners - and then to work with them to turn their research into viable businesses.
Mr. Alipour serves on the Board of Tech San Diego where he is recognized for his role helping develop San Diego's now thriving eco-system. He is also on the boards of CureMetrix, AV Lab, Kazuhm, AlphaTrAI, & AdTheos. He has been a panelist judge, speaker and moderator at forums such as UCSD, USD, SDSU, CyberHive, HeraHub, MIT Forum, RSNA, U.S. News STEM Conference, and CONNECT.
Mr. Alipour holds a BA from UC San Diego, and a JD/MBA from the University of San Diego.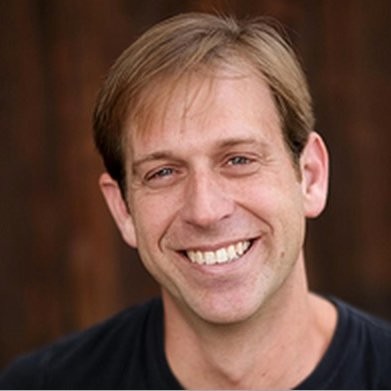 Casey Laris, CTO at Reveal Biosciences
Casey Laris is Co-founder and CTO at Reveal Biosciences, a computational pathology company leveraging artificial intelligence (AI) to enable pathologists to make diagnostic decisions faster, more accurately, and for less money. Reveal has partnered with leading clinical pathology labs providing access to millions of patient pathology slides and data. This data has allowed them to develop a strong pipeline of highly accurate AI-based clinical diagnostics, with the first reaching the clinic in Q3 2018. Reveal has also performed quantitative preclinical histopathology for over 100 biopharma clients including 5 of the top 10 pharmaceutical companies. The company is funded by revenue and grew 51 % in 2017.
Prior to co-founding Reveal, Casey spent 20 years in a variety of roles developing and analyzing big data sets from high throughput microscopes with the aim to improve diagnosis in the clinic. He has served in product and tech lead roles at UCSD, Sanford-Burnham MRI, Beckman Coulter, Accerlys and Vala Sciences. Casey holds a BS from UC San Diego. He believes that the use of AI in pathology will make a strong impact to patients both in the US and throughout the world.
SPONSORS: