Description
Warning: *NOT* a Seminar. Event is 1-to-1 ONLY. Read below.
[How A Broke, Shy, 25-Year-Old PropNex Agent With a Weird Accent And Zero Sales Experience Disobeyed & Beat His Upline At Her Own Game By Getting 1,943 Property Leads For Mere 10 Cents In Under 48 Hours Without Making A Single Cold Call!]
PLUS - The 1 Thing Every Singapore Property Agent Gets Wrong, and How to Solve it Instantly Even if You Have No Idea...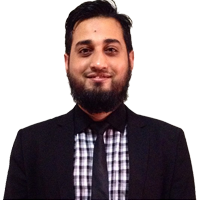 Hey, I'm Yasser Khan - the founder of the Property Agent Leads System – the only TOTAL Real Estate Success System for Singapore Property Agents.

More on that in a second… because I want to be completely honest with you.
You see - right now, my life is amazing and I'm incredibly grateful. I can spend quality time with my family and watch my 2-year-old son grow. I don't say that to brag - because it wasn't always this way.
So, let me tell you a story…
When I was a brand-new PropNex agent back in 2008, I was struggling to even close a single sale.
That entire year, I earned a GRAND TOTAL of $1,000.
I was so broke I didn't have the money to even take the MRT train to PropNex's Toa Payoh office. I skipped meals just to save pennies.
It was so Paiseh to borrow transport money from my mother and avoid her accusing stare for 12 months straight! Each dollar loaned came with the threat of "Get a REAL job, son."
Just to avoid my mum's painful lectures, I even walked from my mum's home in the East all the way to Toa Payoh on foot, until my shoes literally tore up and I developed blisters.
Its funny now looking back.
You see, I had joined Real Estate at the age of 25 right after finishing my National Service, hoping I could 'make a real killing' in real estate. I was tired of the measly $350 allowance I got for 2 years straight in NS.
I wanted a better life. I wanted recognition. I wanted to feel valued. I wanted to be somebody.
But the problem was, I had no prior sales experience.
To make it worse, I couldn't even talk properly. People made fun of my weird-sounding accent in public, and that made my cheeks flush red with shame. I quickly lost confidence and struggled with low self-esteem. That is why I never became an outgoing person.
So I did what every struggling property agent does: approach my upline for help. I thought she had all the answers.
I confessed to my upline I that I was knee-deep in debt and desperately needed to close a deal, fast.
I needed to settle all my debts and regain my self-respect.
She told me, it was simple.
All I had to do was go out and do door-knocking, do canvassing and throw out flyers at HDB.
"Its a number's game." She confidently instructed me.
I had time to waste, so I sucked it up and decided to print flyers. But I didn't have the $2,000 to print 5,000 flyers that PropNex was selling.
So I went to my old Windows 95 Pentium III PC, copied another agent's generic-looking flyer, took my thumb drive to the nearby Public Library and paid $10 to print 1,000 A4 flyers in black-and-white and folded & cut them in half one by one.
I then went on a mission to manually throw 1,000 flyers at the MRT every SINGLE morning for 3 months. After a long time getting nowhere, this was motivating for me.
I knew this was it. I could finally start getting Top Performer awards and feel important in front of a clapping crowd and have my photos taken and hung up on the walls.
But something jerked me back to the ugly reality barely 2 weeks in.
Feeling stuffy and sweaty and thirsty and tired under the hot and humid 30 degrees Singapore sun, I witnessed people nonchalantly throw away my flyers into the dustbin right in front of my shocked eyes. One after another. Non stop.
I was furious! All my hard work gone down the drain and I had not one single phone call to show for it!
I rushed to my upline to complain and insisted there could be a better way. My upline very smugly told me "Don't act smart. Be humble. Start cold calling lah."
But I was already near my breaking point.
I decided not to obey her this time. I went inward and took time to do some introspection.
Suddenly I had a massive epiphany and the biggest "Aha!" moment of my life.
I wished business did not have to be so hard.
Why were the top performers doing business so easily and effortlessly?
Why were Mohamed Ismail & Kelvin Fong so successful, while my upline was not?
What if I could simply get buyers and sellers to reach out to me first, instead of doing the other way, like how every single agent was doing (me included)?
What if I could stop begging for business and actually have dignity and self-respect and even enjoy selling in a non-salesy manner to people to who looked up to me? What if people went out of their way to seek my time?
What I did that night changed my business life forever.
While searching the internet in my mother's kitchen, I stumbled across Dan Kennedy, THE granddaddy of Marketing from the US.
I learned from him an entirely new way of doing business, and how his simple tweaks had transformed businesses the world over. I was hooked. I decided to implement it all.
But the problem was, no one was doing this in Singapore at that time. I had no clear path to follow. I was alone. I decided then and there I would be the one to experiment on myself. I had no more to lose. There was no turning back now.
I bought a website, wrote up a simple offer, and then created a simple ad offering my services. Then something very shocking happened. By the end of 48 hours, I had generated a total of 1,943 interested leads wanting to buy my listings!
Whoa!
I had no time to call even a fraction of them!

I simply got my upline to close for me and that was the first deal I ever closed, earning a cool $79,387.27 in commissions.

But I had unknowingly run myself straight into an even bigger problem than before! I was getting way more leads than I could realistically handle on my own.
But wait.
You may think that this is a good problem to have, only because you may not have had that problem before.
But to ACTUALLY be in that position and witnessing firsthand most of your leads (and marketing dollars) go to waste because you never had any time to call them back is a punch in your gut!
I was wasting my leads and losing profitable deals in hundreds of thousands dollars that could have closed.
I could have earned way more!
How do I know this? I actually stumbled onto this dilemma only much later when I called back some of the original leads.
They said they had listed with other agents. I was now literally pulling my hair out of sheer frustration! If only I had more time!
I was up against the wall, with no obvious way out...
How I wished someone experienced would hold my hands and show me the way. I asked around from other top producers. I called them every day. Sent SMSes. Emailed for help. Tracked them down.
But they were either unwilling to share their real secrets or told me believable lies that only got me running in circles.
Eventually I stopped asking them out of sheer frustration and anger. It was business, nothing personal. Survival of the fittest in all its ugly glory.
Nobody had time for me.
Then one day while browsing at the MPH bookshop, my eyes fell on a simple-looking book with a clear message that resonated with me deeply.
It said, "Why most small businesses don't work and what to do about it".
It was The E-Myth by Michael Gerber. When I read it, I had the second biggest Aha! moment in my life!
Gerber opened my eyes to the reality hiding in plain sight all the while: that my business was dependent on me!
I had to systemise my real estate business, or die! There was no other way!
I quickly implemented all the insights I got from the E-Myth and poured in $50,000 of my very first earnings back into creating a system for my real estate business.
After 9 months and numerous revisions with my Software Development team of 10 experts, I turned my system on.
For the first time in my career, I now had a well-oiled machine running my entire agent business on autopilot, without my direct involvement and time.
This was totally unheard of. I didn't realize it then, but this system would go on to transform other Singapore Property agents' lives as well.
I was now getting a lot of leads a month consistently, and I had a system in place to automatically serve buyers and sellers.
Interested buyers would book appointments with me and my System gave me a massive closing rate of 85%.
My clients were getting wowed by my customer service. I was getting more business than I ever had before, and ironically, I was working ten times lesser than before, while enjoying it a hundred times more! Life was good.
One day, my upline bumped into me and started asking for my help (she had changed agency).
She said she was working 15+ hours a day and was burnt out. She wanted me to set up such a system for her too. She said I was her only hope.
I knew then, without a doubt, that I was on to something way BIGGER than just myself.
This was about ALL property agents now.
What if I could share my system with others and saved them all the trouble I had personally gone through?
What better way to impact someone's business directly than setting up automated systems like mine?
I never looked back since.
Fast forward to today, and Property Agent Leads System is the ONLY TOTAL Real Estate Success Solution for Property Agents in Singapore.
With a small team of 7 staff, we are on a mission to empower property agents and transform their business.
So - why am I telling you this?
Well… Right now we are still a few months into 2018... I know - it's still not too late to plan your new year. Or the next.
If you want to stop cold calling, door knocking, throwing flyers, not knowing which advertising still works, stop spending money on bad ads and actually want to spend more quality time with your family and really enjoy your agent business more, look no further.
You can start now!
Because I'm personally involved and work very closely with my agents, I can only help a limited number of people.
So, the only way for you to get in is to apply for a slot. Which is why I'm looking for just 9 dedicated agents who I can mentor to free up themselves from the dull drudgery of traditional prospecting and never have to worry about business again.
This is by application only and there is a strict criteria you must meet:

you must be a full time, CEA Registered property agent with at least 5 years' experience (no Part Timers accepted)

you must be 100% dedicated and committed to making your property agent business a success

you must come down personally to my office for a 1-to-1 meeting with me (this is not a seminar)

you must display a 'long term' mindset, take 100% responsibility for your circumstances and have a WHATEVER IT TAKES attitude
If this sounds like you - apply now by selecting a date above and I'll be in touch to see if you're a fit.
Make 2018 your best year yet!
Select a date to signup now.

FAQs
Do I have to bring my printed ticket to the event?
No. This is NOT a seminar.
What is your refund policy?
The ticket's full amount will be credited back to you should you decide to work with us. No refunds via eventbrite.
Are there any requirements to enter the event?
You must be CEA registered, Full Time Singapore Property Agent with minimum 5 years' experience & pay a one-time $10 Registration Fee. No Part Time agents are accepted.
What can I bring into the event?
Just bring along your name card.
What should I do after I make payment?
You should receive an email with more instructions. Simply reply that email, if you have any more questions.