Description
Learn how to find motivated sellers from your computer
- The secrets to finding great deals on the MLS
- Where to look and how to find good wholesale deals
- How to find deals without ever leaving your home
- No Band-It signs and no marketing expense!
- Save your gas for the pleasure trips you can soon afford to take!
Agenda
9:00-9:15 Networking
9:15-9:30 Introduction and Deals Update
9:30-10:30 Training and Demo
10:30-10:45 Break and Networking
10:45-12:00 Learn How to Market a Property like a PRO
What to bring:
Bring a friend and an appetite for knowledge!
Bring a Laptop for hands-on training.
Who should come:
New and Experienced Real Estate Investors, Real Estate Professionals, Private Money Lenders, Hard Money Lenders, Contractors, Business Owners, Asset Managers, and anyone who wants to learn about real estate investing!
Testimonials:
"One of my good friends gave you glowing reviews…additionally, this event is very informative for both a beginner to a savvy veteran." - Dale, Real Estate Professional
"This is a great opportunity to network with other investors and learn more about real estate investing!" - Becky, Real Estate Investor
Come, and learn from our speakers: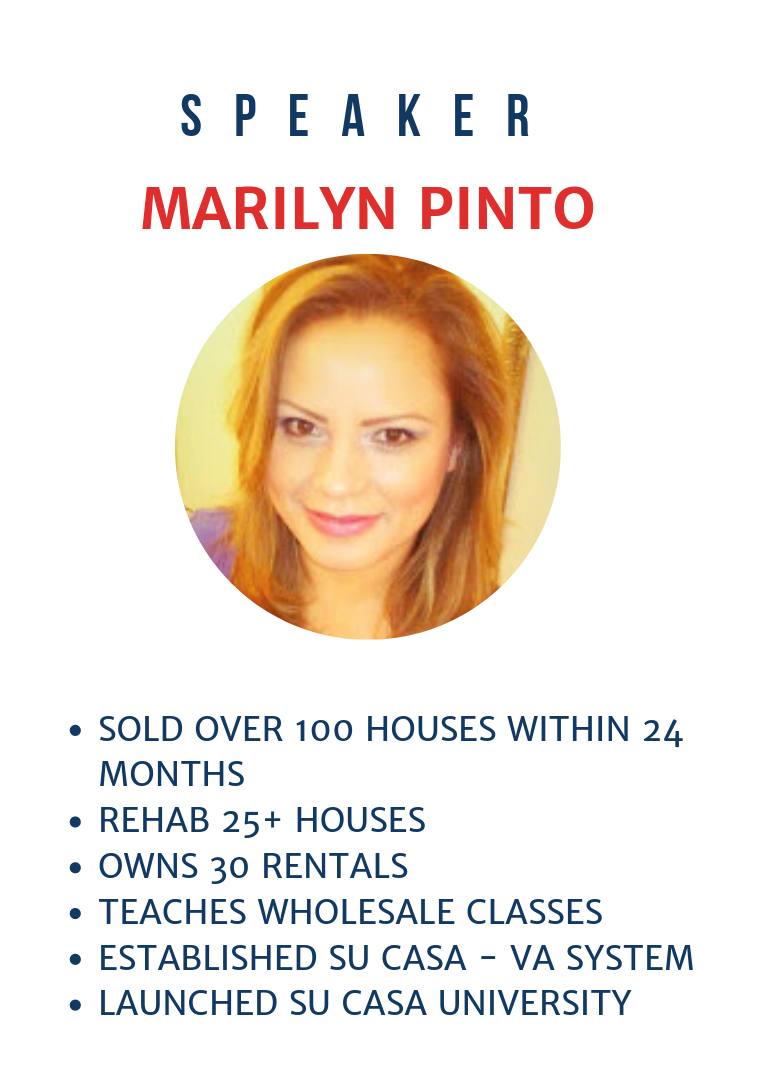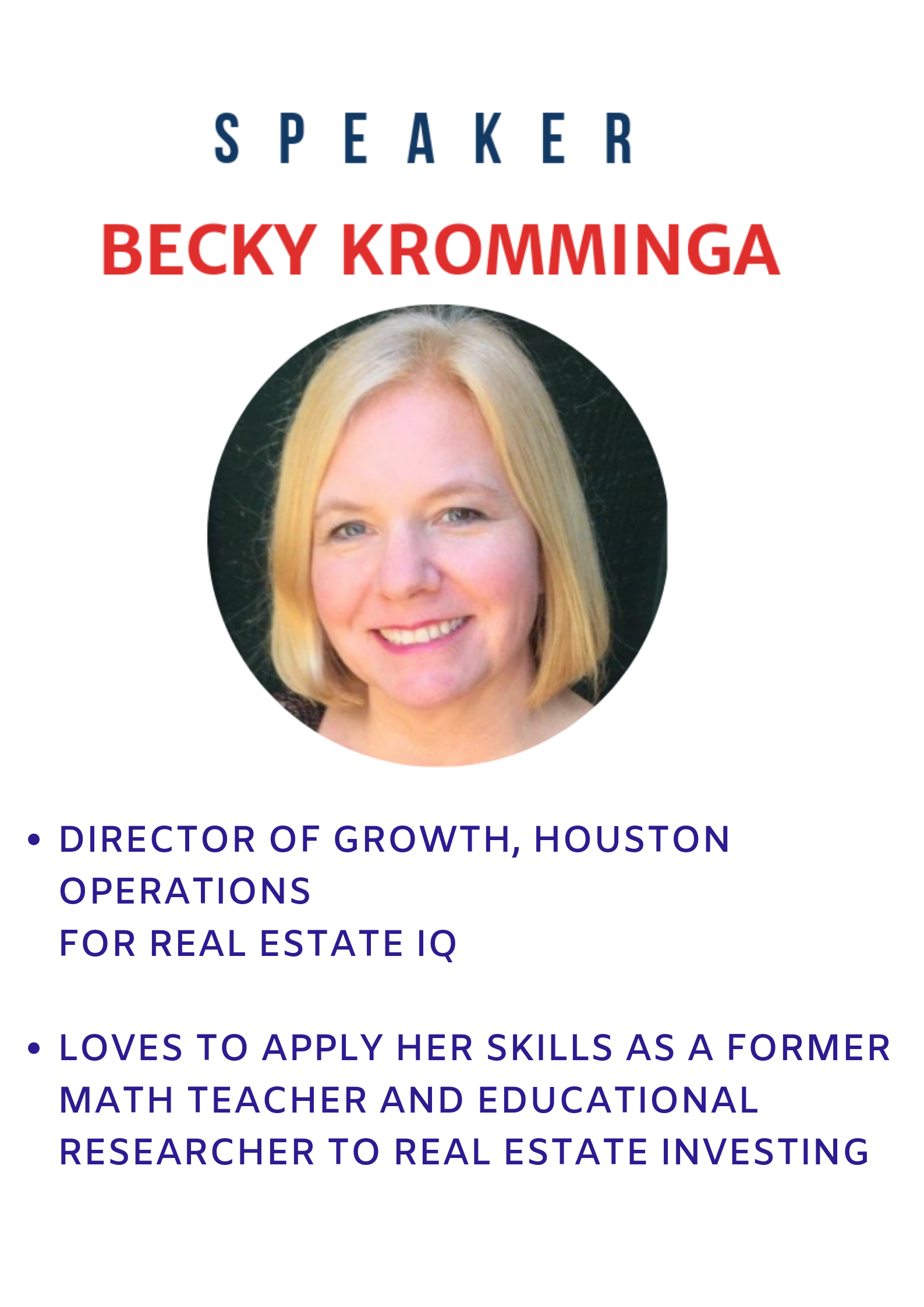 This event is Co-hosted by:
REAL ESTATE IQ and SU CASA USA