Description
Houston,
@GlamourByHosway is in your city for his Master Makeup Seminar.
Become a certified makeup artist and start your career!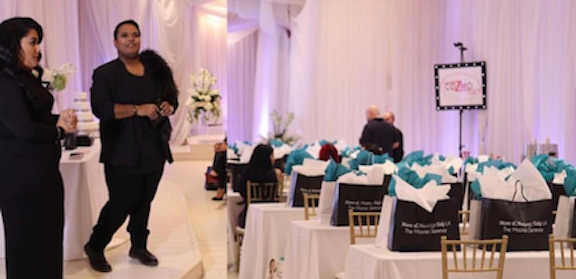 TICKET includes
- Hands On Makeup Seminar (scroll down below to see what we'll be teaching)
- Makeup 101 Certification
- Everyone will receive a Goodie Bags (Master Makeup Kits) worth over $500+ Full of top industry beauty Brands
- @Naimies Pro Discount
- Master Artist Work Book
- Custom Badge
- Custom Face Charts
You can use this Certification towards any beauty related job.
All Ages welcomed and certified.
Certification is recieved same day of class -
ONLY ONE TICKET TYPE - Master Artist
Everyone Is VIP
Josue Martinez, better known as Hosway Morbak is a master makeup instructor from Los Angeles with more than 9 years in the beauty industry. Most known for his work on red carpets from the Emmys to the Golden Globes.
He has worked with clients from Disney, E Network – E News, Dancing with the stars & Fox Network to name a few. He will be teaching you how to land similar jobs in the beauty industry


In The 5 Hour Seminar I Will Be Teaching
- How to grow on Social Media + Branding segments * Foundation Application | Color Matching
* Contouring | Highlighting
* Concealing | Color Correcting
* Smokey Eye | Cut Crease
* 'Baking" & how to correctly apply to different SKIN TYPES
* Eyebrow Application
* False Eyelash Application
* Lips & Lips Contouring
* Setting The Makeup
* Skin Care + Sanitizing
* Removal of the Makeup Application
* Proper Set Etiquette
* The Business side of the Beauty Industry
Master Kit Sponsors
@Sephora
@Naimies
@ImpressionsVanity
@KatVonDbeauty
@BeccaCosmetics
@Biodermausa
@Shopelymaya
@Beauty.creations
@Girlactik
@Esthedermusa
@BHcosmetics
@GlamGlow
@NizePrinting
@CrownBrush
@LuxieBeauty
@LAGirlCosmetics
@JLashusa
@GerardCosmetics
@OfraCosmetics
@BeBellaCosmetics
@KarunaSkin
@MollyCosmetics
@Vera_Mona
@Lacolorcosmetics
+ Many more to come!