About this Event
This Lace Front Wig Making Class is great for beginners who want to learn how to make lace front wigs on a sewing machine. This class will speed your wig making time up in entirety. Make wigs quick fast and easy.
Once you learn our technique you will be able to make lace front wigs in a hour using the sewing machine. You will use a lace closure or frontal with weft hair to make the lace front wig. Most students that have never touched a machine before do just as well as those that have used one. The owner is a former seamstress, combined with being a current Hair Extensionist for over 18 years. This alone gives her the background tools to train you to be a Great Wig Maker. With your promptness, patience, & willingness to learn the talent can be transferred to you. Increase your income today! Sewing Machine Tutorial is at the beginning of class and will start at 9:00am Sharp.
Outline of what you will learn: Machine Tutorial on how to use a sewing machine. How to fit a customer for a lace front wig. The easy consultation. How to use a sewing machine to make a complete professional Lace Front Wig. The Different Types of Wig Caps. How to add a lace frontal or lace closure to wig with a machine. What to cut lace with. How to add the accessories with the sewing machine.
What to Bring: Bring ANY Brother Computerized Machine | Lace Closure or Lace Frontal with 3 bundles of weft hair. | Styrofoam Head, Tripod Mannequin Stand, Scissors, Combs, Clips & 3 foot extension cord. The Weave College Supply everything else in a gift bag (caps, thread etc.)
QUESTIONS Email: WeaveCollege@Yahoo.com Text: 904-327-1145
We also offer Install & Cut n Style Classes $300 & Up.
Our website is www.WeaveCollege.com Instagram: WeaveCollege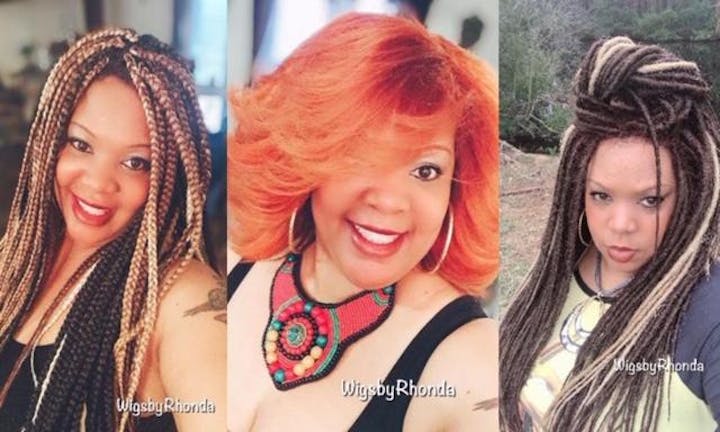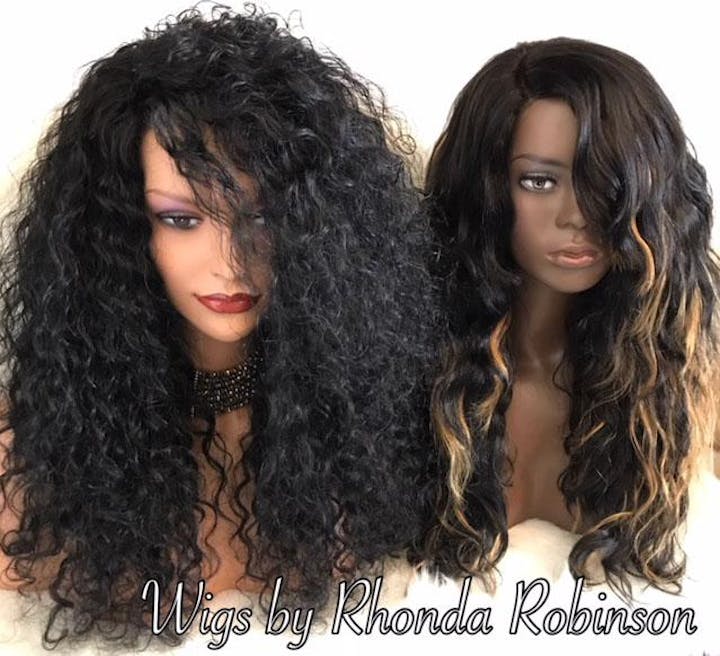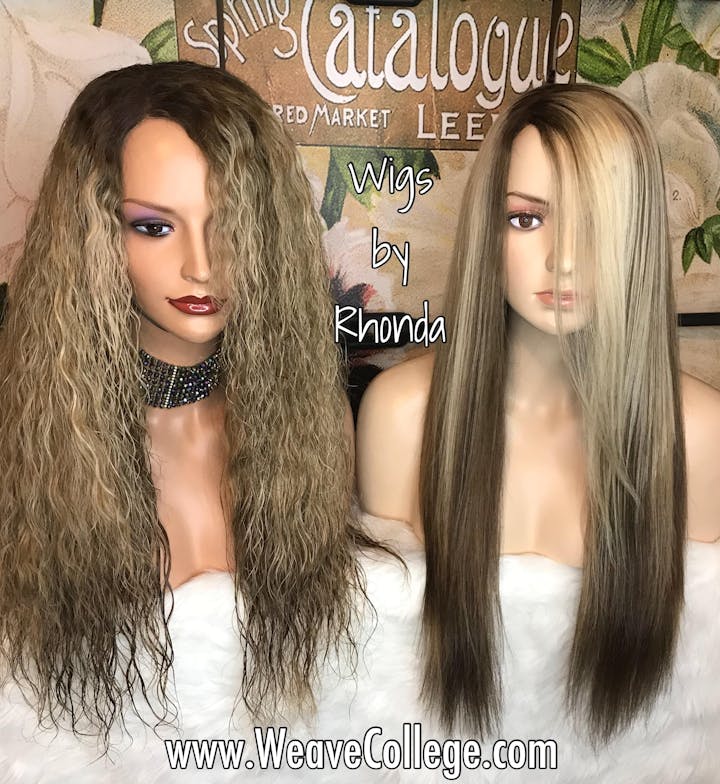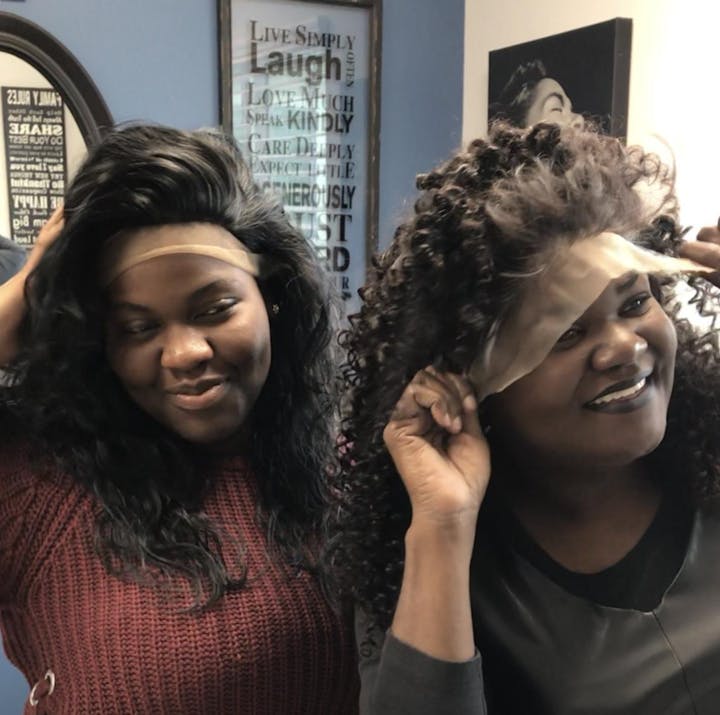 Happy students wearing their completed/finished wigs after class!