Houston : Space City Tasters - U.S.C.C. Cup Tasters Preliminary 2020
About this Event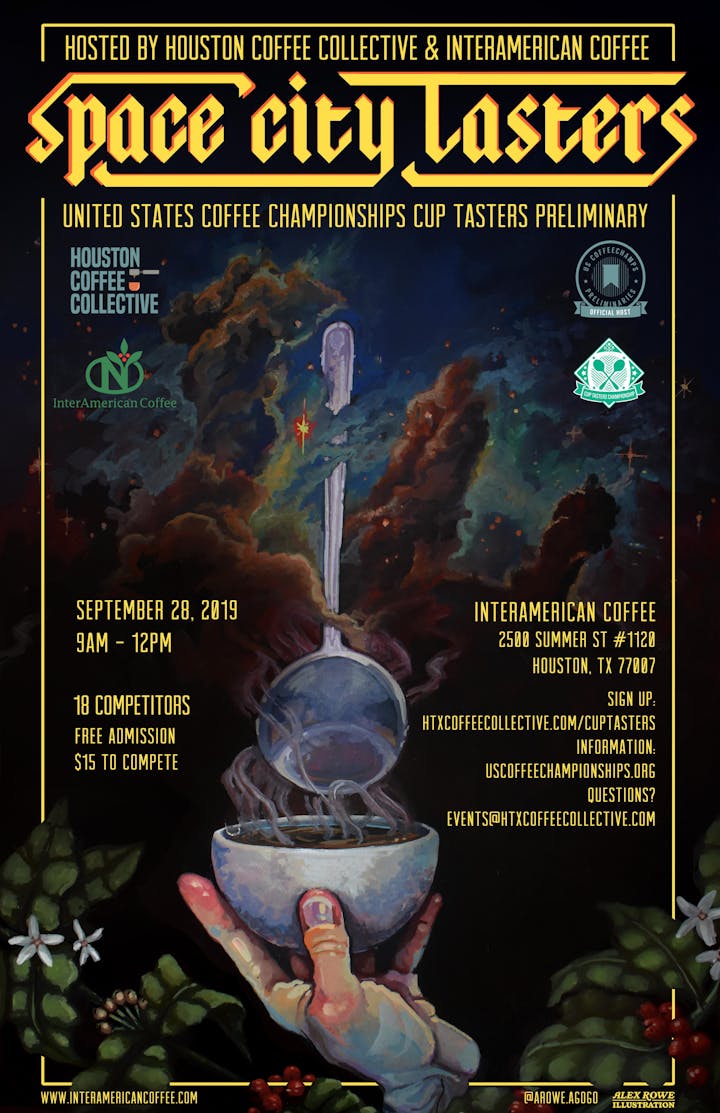 About this event:
This Cup Tasters Preliminary Event - the first of its kind in Houston, offers an platform for coffee people from the industry and community alike, to participate in a low-cost competition which provides an opportunity to advance to United States Coffee Championship Qualifiers 2020. The Cup Tasters Preliminary is the perfect place for first-time competitors to gain experience and get involved in coffee competitions! There are no prepping of routines, no suitcases full of props or kettles, just bring your sensory skills and a cupping spoon!
The top 3 winners will advance to participate at the U.S.C.C. Qualifiers in early 2020, to compete against competitors across the country to qualify for the 2020 National Cup Tasters Championships.
There are only 18 spots available! If you are signing up as a competitor, you are required to join the online learning session.
You do not need to be a coffee professional to compete in the Cup Tasters Preliminary. This is a competition for sensory skills! Join us for a weekend of festive events, roasters village, networking and workshops. Challenge your senses as participant, volunteer, or join our community events.
One ticket is good for one person only. Please sign up individually.
General Admission
Tickets for General Admission will be available on July 15th.
About Cup Tasters Preliminaries:
Fast and fun, the Cup Tasters Prelims challenges competitors to test their sensory skills by discerning taste differences in a "triangulation." Tasters receive 5 sets of three cups where two cups are identical and one is different. Competitors are challenged to taste, smell, recall, and choose the unique cup in each triangulation.
The person with the most correct answers in the shortest amount of time wins!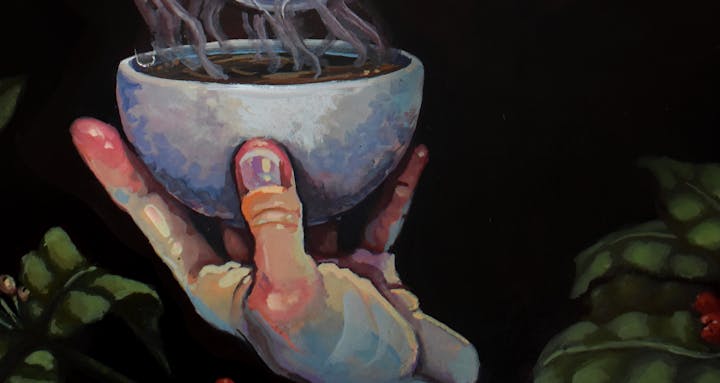 Registration Requirements
Competitors must be at least 18 years of age at the time of competing in any USCTC event. Competitors must hold a valid U.S.Passport, U.S. Green Card, or have 24 months of documented employment or scholastic curriculum in the United States of America.
Competitor Requirements
Competitors are required to show up at the competition venue "InterAmerican Coffee" at 8 am, on September 28, to check in. Otherwise, competitor's spot will be freed up and given to the next registrant on the wait-list.
Competitors are required to bring their own cupping spoons.
Adhering to the SCA Code of Conduct
We here do not support discrimination of any kind and expect that same level of conduct at our event. By participating you agree to respect your host and all your fellow competitors. We as Host reserve the right to ask anyone not adhering to our standards of conduct to forfeit their place in our Preliminary event and leave the premises if asked.
At time of registration, all attendees are required to sign the SCA Code of Conduct by initialing on the registration form.
Additional Information
For more information on the United States Coffee Champs Cup Tasters Preliminary Event - please click here
For the Official Rules and Regulations, please use this link
Competitors who wish to compete should read through the Rules and Regulations prior to registration.
___________
If you are signing up as a competitor, you are required to join the mandatory online learning session.
About the online learning session:
This session will be recorded; those who cannot attend the live session(s) may watch the recordings. However, attendance at a live session is highly recommended, so everyone has the opportunity to ask questions.
Cup Tasters Prelims Online Training
Monday, July 15, 2019 @ 11am Central Time
Please use this link to register for the Online Training session.