Description
Join Us for Promptings Academy in Houston, Texas
Date: February 9, 2018
SendOutCards founder Kody Bateman is excited to share his inspiring message and instruction at his unforgettable Promptings Academy event. Kody's incredible message will inspire you to become your best self, teach you amazing business development skills, and help you change the world. Most importantly, Promptings Academy will help you align your mind with success.
This full day of personal development courses will teach you how to leverage relationships, increase revenue, and retain customers and clients through relationship marketing.
---
This life-changing event will help you:
• Realize your true passion
• Set and achieve personal and professional goals
• Implement daily habits that will set you up for success
• Create core purpose statements for your business and personal life
• Learn and follow a manifestation process
• Learn about how relationship marketing will better your business
• Learn about SendOutCards and how it can help your business grow
---

KEYNOTE SPEAKER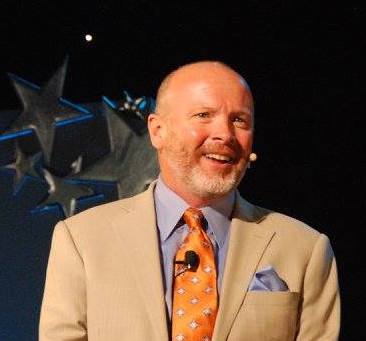 Kody Bateman is the Founder of SendOutCards and a premier authority on Relationship Marketing. His trainings have impacted over 700,000 people over the past ten years as he has conducted live relationship marketing and personal development events around the world. 
Click here to learn more about Kody Bateman.
With Special Guests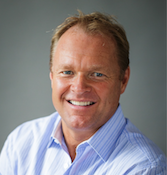 Steve Schulz is a former school teacher who decided to take an opportunity to help supplement his monthly income. That decision led Steve to a 20-year career that took him around the world. He has built teams of 150,000 people, earned over 15 million dollars, and recently published his first book, Yes. Sometimes It Is About The Money. You'll be inspired by Steve's passion for teaching others to win.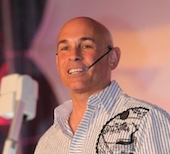 Jordan Adler is the author of Beach Money, an international speaker, a successful coach, and an inspiring motivator.
---
FAQ:
Who should attend?
Everyone should attend - especially business owners and people who just want an amazing experience. Be prepared for a life-changing, deeply contemplative journey to find out who you are. You'll leave with the ability to live a more authentic life, in and out of the office. We look forward to seeing you at Promptings Academy!
What is the schedule?
Houston Promptings Academy

Date: February 9, 2018
Venue: Hilton Garden Inn Energy Corridor
Address: 12245 Katy FWY, Houston, TX. 77079
Registration: 8:00 A.M.
Event Start Time: 9:00 A.M.
Break for *Lunch: 12:00 P.M. (time subject to change)
Event End Time: 4:00 P.M.
---
RESOURCES | INFORMATION
Dress Code is business casual/casual

Seating is first come first served

Must have your ticket printed to present at registration

Please arrive early to avoid delays
EVENT HOST/ORGANIZER: SendOutCards
If you have any questions regarding this event contact events@sendoutcards.com
*Eventbrite processing fees are added at time of purchase. CANCELLATION POLICY: Registration fees are non-refundable. If your plans change, you may give, or sell, your ticket to another person. In the event, that you give or sell your ticket, that person MUST present your printed ticket at the event registration table to be admitted.*