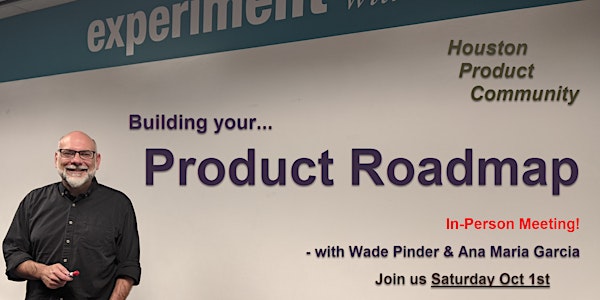 Houston Product Community (In-Person) - October 1st
Houston Product Community (In-Person) - Oct 1st, 2022 Product Roadmaps - w/Wade Pinder & Ana Maria Garcia
When and where
Location
Improving's Houston Office 10111 Richmond Ave Suite 100 Houston, TX 77042
About this event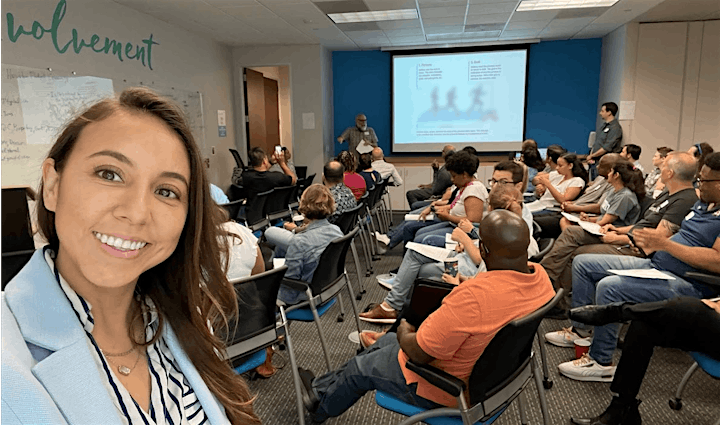 Come join other Houston area Product Managers, Product Owners and Other Product Professionals as we connect, learn and share experiences.
How the meeting works each month:
9:00am - 10:00am - Connect - This is a structured time of networking. You WILL meet new people. You WILL get to participate in engaging conversations. You WILL NOT have to stand around awkwardly hoping you get a chance to speak to someone.  Most of all, it WILL be fun! If you can't make it until 9:55, that fine! You can still join us for the rest of the meeting. Dress is casual... Come as you are… Come when you can... Leave when you want to... You don't need to be there for the entire time... You will be welcomed!
10:00am - 11:00am - Learning - We will have a facilitated learning session during this time each month.
11:00am - 12:00pm - Sharing - A facilitated time of community sharing, usually (but not always) related to the session's topic. Sometimes we talk about whatever "burning desires" the group may have. Want a resume review? Want to listen to how other Product Managers got started in their career? Have a question about Product Development? You'll have a chance to get input from other Product Managers for just these types of things.
More specifically, the Houston Product Community was founded with these goals in mind: 
 Connect - Provide an environment (with both structured and unstructured social activities) where Product Professionals can network and foster authentic connections with other Product Professionals 
Learn - Provide learning opportunities and resource recommendations for both established and aspiring Product Professionals.
Share - Facilitate and encourage Product Product Professionals to share experiences and practical application of learnings with other Product Professionals.   
Join us on Saturday, October 1, 2022 for our IN-PERSON SESSION.  The group meets once a month on a Saturday from 9:00am-12:00pm Central at the Improving-Houston office.
About the Session October 1st, Session
What's up with Product Roadmaps? When do you want to create one? What good is it? Wade Pinder will share practical tips for forming and communicating an effective Product Roadmap.
Wade Pinder is Principal Consultant at Improving specializing in Product Management. He has over 14 years of experience with Product Management and Agile. Wade is an active member of the Agile Leadership Network Houston group, served as a mentor at Station Houston and is a founder of the Houston Product Community.
It is on Saturday for a Reason!
We get it! You're busy! That's why we're holding the meetings on Saturday mornings. If you can't come until 9:55am, that fine… if you need to leave after right after 11:00, that's fine too. We understand Saturday may not be the best time for everyone, but that's true of every day of the week, and traffic being light on Saturday mornings is a large factor in us deciding to meet on Saturdays. It is our hope that in exchange for some Saturday morning inconvenience, you find value in knowing you have a chance to be an active, contributing member of a community with others that practice the "Craft of Product".  So please come join us!
Is this Community of Practice a good fit for me?
The topics and discussion each month will be geared towards adding value to the "toolkits" of both aspiring and practicing Product Managers, Product Owners and Other Product Professionals. Scrum Masters and Developers who are seeking to better understand how they can add more value to their relationship with their Product Manager/Owner will likely benefit from any given meeting as well.
A few practical items:
You must register on Eventbrite to attend (last minute is OK)
You may be required to present a valid form of identification (e.g. drivers license) to register at the front desk of the building when you arrive.
Attire is casual (yes, jeans and a tee shirt are fine!)
Coffee and Water will be provided.
After the session, many members go out to lunch at Marini's Empanada House and continue talking about product. This is informal, just for fun and not a requirement to attend the session.
Media Policy: By attending this event, you consent to be photographed, filmed and/or otherwise recorded. Your entry constitutes your consent to such photography, filming and/or recording and to any use, in any and all media throughout the universe in perpetuity, of your appearance, voice and name for any purpose whatsoever in connection with the event. You understand that all photography, filming and/or recording will be done in reliance on this consent given by you by attending events. If you do not agree to the foregoing, please let the event photographer(s) know that you do not wish to be photographed, filmed and/or recorded.
Please join us!