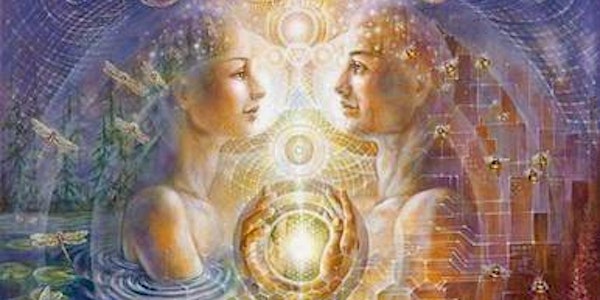 Houston Pink Puja Party
Join us for a Hot Pink puja party this February in Houston!
Refund Policy
Contact the organizer to request a refund.
Eventbrite's fee is nonrefundable.
About this event
Join us for a celebration of intimate connection as we honor the divine within us and others. This gathering of open hearts and minds is dedicated to the dynamic meditative practices of Tantra with a potluck, interactive puja, and party.
All adults are welcome: Singles, Couples, and all sxxual orientations.
Meet, Greet, and Eat begins at 5:00 pm
Puja starts promptly and doors close at 5:30 pm
Tickets are $45 in advance (online) or $50 at the door.
Space is limited, so please claim your spot!
Sita and Dala co-facilitate a variety of amazing Tantric practices to create more connection, intimacy, playfulness, and orgasmic potential between you and others, without the need for sxx or nudity. By stimulating and harnessing the power of our creative energy and breath, one can expand and grow in amazing new ways, utilizing untapped reservoirs of energy that allow a deeper connection to Source, greater vibrancy for life, health, and sxxiness. This experience can be enjoyed with or without a partner and is suitable for beginners that have no experience with Tantra or cuddle-type parties. At this event, there will not be nudity or any sxxually explicit activity of any kind. We maintain a safe, relaxed, and professional atmosphere at all times, that upholds and strengthens your personal boundaries. You will be invited to engage in communication, touch, and playful games that are always a choice. Everything we do is optional and it is perfectly OK to opt-out of anything we suggest or just participate with your partner if you bring one.
The first three hours of the class are structured, with the final hour an opportunity to create whatever you desire within our established safety guidelines.
WHAT TO BRING:
A snack to share, comfortable loose clothing, blankets, and/or pillows, and any kind of cushy yumminess to enhance your experience.
No alcohol or intoxicants are allowed. This is a sober event to support you in what you can experience without the need for drugs or alcohol, which might limit your sensitivity to energy.
PLEASE BE ON TIME:
Plan to be early to handle unforeseen delays or traffic. When we close the doors, late arrivals will not be allowed in. This is essential to forming a safe container. The opening Welcome Circle is an important part of the process where you will be introduced to the other participants and go over the ground rules of the Puja Party. This creates a safe container for all participants and sets the context and intention for the entire event. It is essential that everyone be on time.
We look forward to enjoying this magical experience together!
If you would like to learn more about Tantra or take a couple of our classes online, please check out www.EcstaticHearts.com