The Clubs at Houston Oaks presents an exclusive celebration of fine wine, gourmet bites, and an opportunity to mingle with premium vintners.
About this event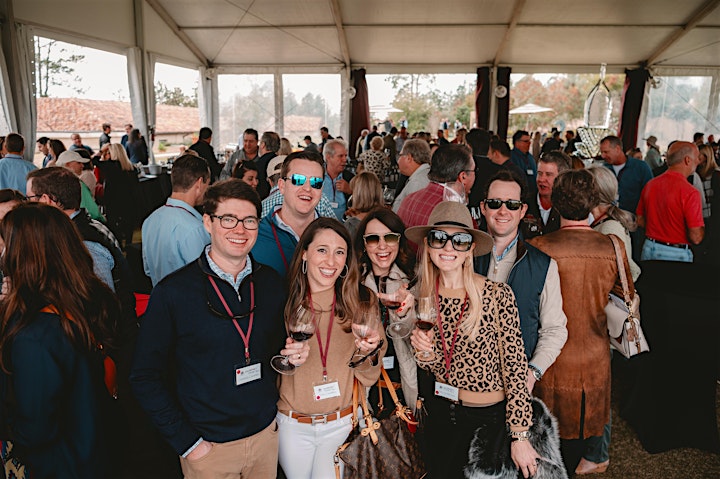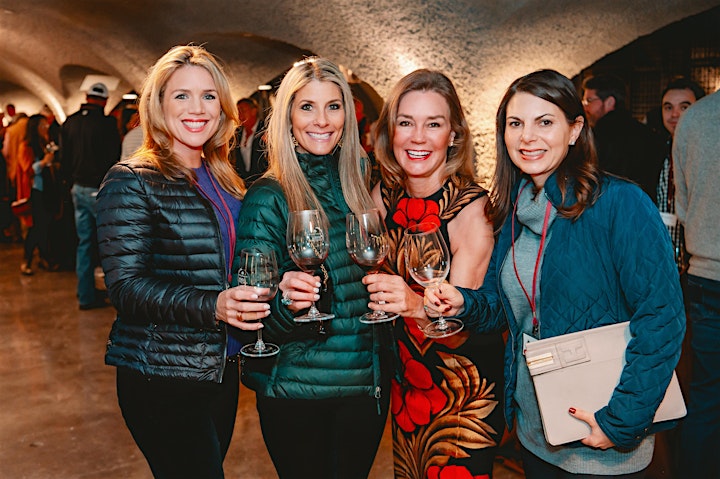 TWO TICKET OPTIONS AVAILABLE VIA EVENTBRITE: GRAND TASTING PASS (1-4 P.M.) AND EARLY-ENTRY PASS (NOON-4 P.M.); DETAILS FOLLOW
Grand Tasting Pass: $250
• 1:00 – 4:00 p.m.
• A souvenir Riedel wine tasting glass
• More than 60 wineries and spirits companies offering more than 300 different sips
• Opportunity to purchase wine onsite, from ready-to-drink now to cellar-worthy collectibles
• Lifestyle vendors sampling and selling their products (hand-crafted chocolates , custom made knives, homemade salsa, wine accessories, CBD makeup and more)
• Delicious food and action stations featuring the Club's culinary team
• Live Music (acts to be announced)
Early-EntryPass: $315
• Early entry at Noon for a limited number of guests
• Access to ALL wineries one hour in advance, along WIne Market Way and the Grand Tasting Tents
• All wineries and other vendors will pour for early entry guests
Wine Seminars: $40 each; click on tickets - click on add-ons to view details.
Houston Oaks Wine & Food Classic 2022!
Experience an afternoon of premium wine and food at the beautiful Houston Oaks on Saturday, February 12, 2022. Don't miss this amazing opportunity to swirl and sip more than 300 fine wines from more than 60 wineries. Pair the wine with hearty appetizer bites crafted by Chef Nick Zaputil and the culinary team. Enjoy the sounds of live music. Take a tour of the stunning 1,000 acre private property. Simply enjoy a perfect day with friends and family.
Everyone's safety is an absolute priority! The event will comply with all COVID-19 safety requirements at time of event and will have an expanded layout to promote social distancing. We also encourage designated drivers or other means of safe transportation.
Event will take place rain or shine, as a majority of the event will be protected from the weather elements with tents. No refunds (unless the event is canceled).
Preview of the quality wines based on 2021 participants:
Abadia Retuerta | Albert Bichot|Albino Rocca|Alexana|Alexander Valley Vineyards|Alfred Gratien |Angels Ink|Antinori|Aubry | Austin Hope | AWI Winery of Texas | Benjamin Leroux | Blair Estate | Blanchard & Lurton | Bluebell | Bodegas Tridente | Buena Vista Winery | Ca' Viola |Calvet |Cantina Kellerei Terlano |Casarena |Castello Monsanto |Ch de Chaintres|Ch Haut Segottes|Champagne Billecart-Salmon|Champagne Drappier|Chartreuse de Bonpas|Ch Bellegrave|Chateau de Berne|Ch Lalande|Ch Meyney|Chateau Mongravey|Ch Picque Caillou|Ch Picque Caillou |Christopher Creek|Clos Saint Sebastian|Col Solare|Constant - Diamond Mountain Vineyard|Corazon Del Sol|Corino|CrossBarn|Crown Point Vineyards|Dakota Shy|DAOU Vineyards|DeLoach Vineyards|Department 66|Domaine Drouhin|Domaine du Nozay|Domaine Gerard-Quivy |Domaine Odoul-Coquard|Donatella Cinelli Colombini |Double Diamond|DoublePlus Wines|Drywork|Dusted Valley|Emotion|Eroica |Espectacle |Et. Al.|Faust Wine|Flanagan Wines|Flowers Wine|Four Virtues|Fratelli Brovia|Frequency|Gaston Chiquet|Gloria Ferrer |Granbazan Ambar|Grapeheart|Grgich Hills|Hailstone Vineyard|Hess Collection|Hill Family Estate|Hoffman & Rathbone|Honig Vineyard|Hudson Ranch|Italics |J. Cacheux|JACK Wines|Jean-Noel Gagnard|Jean-Pierre Moueix|Jonata|Joseph Drouhin|Knights Bridge Winery|KONTEKI |LANGETWINS FAMILY WINES|LEWELLING |Liberty School|Lion Tamer|Lost Draw Cellars|Luca|Lustau Fino Jarana|Macauley Vineyards|Mionetto |Murrieta's Well |Newsom Vineyards|Neyers Vineyards|Orin Swift Cellars|Pahlmeyer Winery|Panthera|Paradigm Winery|Parmeson Wines|Patz & Hall |Paul Hobbs|Peju|Pellet Estate|Pertinace |Philipponnat|Pierre Prieur|Pira|Quest|Quilceda Creek|Quintessa|Ramey Wine Cellars|Raymond Vineyards|Revana|Rhiannon|Robert Mondavi Winery |Roger Coulon|Rubia Cellars|Rutherford|Rutherford Ranch|Saintsbury |San Cassiano|Scott Family|Shallow Bay|SHIOKAWA |Signorello|Sons of Eden|Talty|TATE|The Hilt Estate|The Paring|The Prisoner Wine Company|Theorize |Thompson 31Fifty Wines|Tolaini|Treana|Trinchero Napa Valley|Triple Seven Cellars|Turnbull|Vazart-Cocquart et Fils|Veneno Tequila |Waterloo Gin|Wente Vineyards|William Chris Vineyards|Ziata
Additional Lifestyle Vendors & Food/Beverage Vendors: Alchemy Bake Lab | Bayou City Hemp Co. | Gourmet Tours World Wide | La Boucherie Cajun Meats | Lakonia Imports | Lee's Laser Creations | Memli Coffee Lab | Pain Train Salsa | Rambler Sparkling Water | Riedel | Serenity Knives | Xocolla Craft Chocolates |