Description
THE H-TOWN COUNTDOWN 2017
Houston's #1 New Year's Eve Party Event.
---
Now in its 4th year.
This premium, all-inclusive event at mega-club Silver Street Studio flaunts a slew of the finest in entertainment – from 80's glam cover band LC ROCKS, to Houston's 104.1 KRBE DJ Tony Styles, bringing this New Year's party to its knees.
And to be sure guests aren't missing the festivities waiting in line at the bar, the H-Town Countdown will have plenty of fully-stocked bars complete with experienced bartenders. Tickets include, midnight champagne toast, to celebrate the first few moments of 2017 in style, flying aerialists, confetti and balloon drop and much much more that you wont want to miss out on!
Check out our website for more information - www.htownnye.com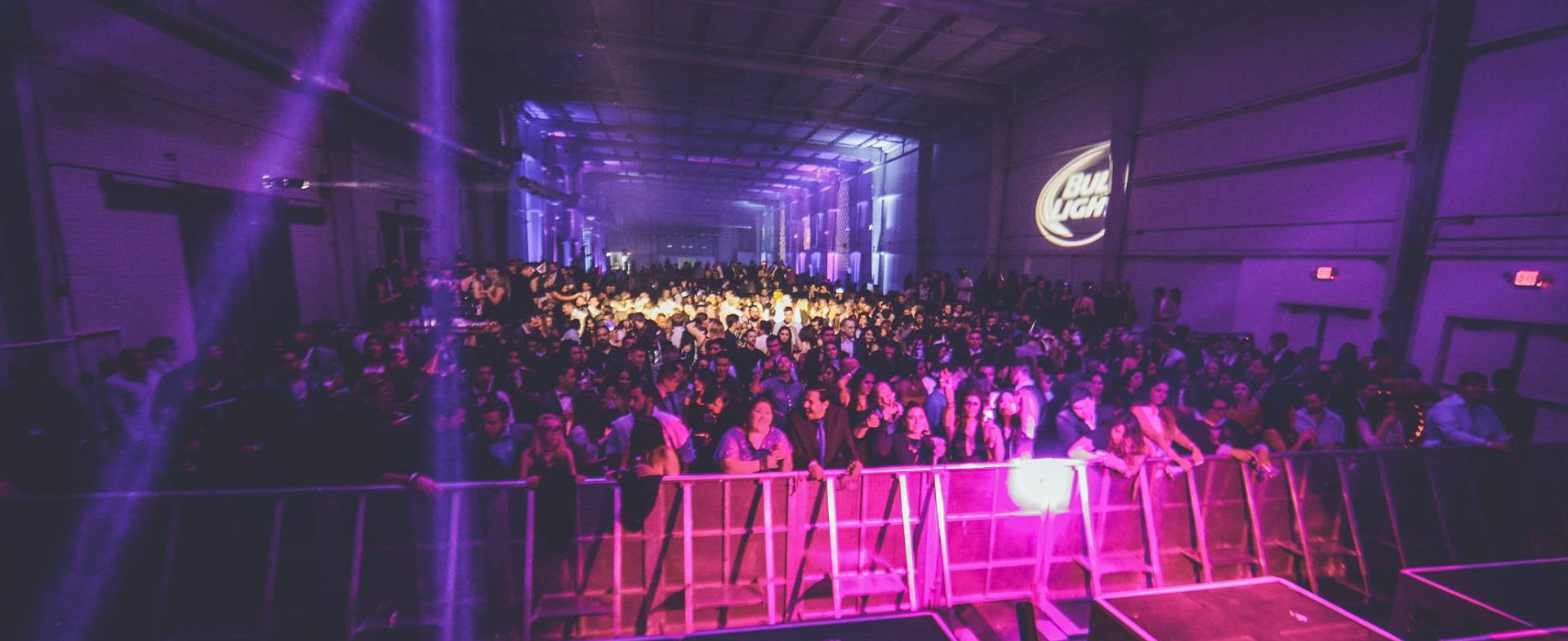 VENUE:
Silver Street Venue– 2000 Edwards Street
"The Premier Venue for extravagant events"
Silver Street is accommodating to some of the most spectacular events. Hosting restaurant galas and oil and gas symposiums as well as wedding receptions. The 22,000 sq ft venue has held concerts with Earth Wind and Fire and popular cover artists the Spazmatics. Located just off Washington Avenue, it is convenient located near the heights and Washington Avenue which hosts to some of the most popular Houston restaurants and bars.
WHAT YOU GET:
Party your heart out at this year's New Year's Eve Party Event with our premium bars, midnight balloon drop and champagne toast, and more...

ARTISTS:
LC ROCKS
Returning for their 3rd year headlining The H-Town Countdown New Year's Eve Party Event, Austin's #1 cover band LC Rocks! Clad in leather and 80′s GLAM, LC Rocks is always sure to entertain and get the crowd moving. LC Rocks plays a variety of music but is best known for 80′s Rock. Guns 'n' Roses, Bon Jovi, Def Leppard, AC/DC, Journey, and more! LC Rocks has been performing around the country and for private parties since 2002 and has earned the reputation as America's most popular 80′s cover band.
DJ Tony Styles
Tony Styles, a highly associated name in the Houston radio and nightclub scene got his start at legendary 104.1 KRBE in 2005. He began his career as a flll-in host for powerhouse clubs such as Drink Houston and Hush. His baratone, yet energetic voice landed him on the air at KRBE after just 1 year in the trenches of the promotions department. Once the overnight jock, but soon moved to weekend, Tony Styles knew the right choice was to learn and master the art of the DJ. At times when the industry was witnessing changes due to technology that made it easier for anyone to imitate the craft, Tony was surrounded by pioneers of the industry, whom taught him how to uphold the integrity of the DJ. After appreciating the likenesses from a variety of genres, Tony Styles began playing for various bars and nightclubs in the Houston area. Since then Tony has performed for a variety of events and brands, from opening for Justin Bieber to Nas to Snow Patrol. He has performed for and holds current relationships with notable brands such as Verizon Wireless, Puma, Bud Light and more. In 2015, Tony Styles became the resident Host and Dj for the Night Nation Tour, a rapidly fast growing 5K EDM Festival that recruited over 250,000 participants in 18 cities throughout the year.
Dj Bizonee
Born and raised in Houston, Texas. DjBizonee started his deejay career at the early age of 12. Within a short span of time he was djing for major companies like Anheuser=Busch and the Houston Rockets. At the age of 16 DjBizonee entered the field of club deejaying. At 18 DjBizonee was hired on by the World Famous 104.1KRBE in Houston. Being the youngest to host a radio mixshow along with being an on-air personality on the Atom Smasher show. DjBizonee is still hosting an on-air commercial free mixshow (#AmpSaturdays) on 104.1KRBE every Saturday night from 10pm-2am (central-standard time). 2011 DjBizonee was nominated as "Best Night Club Dj" by the Houston Press. DjBizonee is not only heard on a daily basis in Houston, but has been featured from New York City, Miami, Buenos Airies, Argentina, Santa, Cruz Bolivia, San Francisco along with many more notable cities. Along with his weekly residencies and radio show, DjBizonee constantly works on his personal remixes and video edits to help stand out and in front of the competition.
TRANSPORTATION: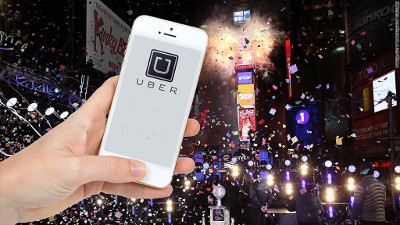 Uber - Special Offer
Make the journey with ease thanks to the on-demand car service - Uber! Just a few taps on your smartphone will get you to the festival with a free first ride on us! Download the Uber app on your iOS or Android device, request a ride, and a nearby driver will arrive in minutes. Plus, you can skip the cash - your ride is automatically charged to your credit card or PayPal.
Enter code "HTOWNNYE17" in the Promotions section of the menu and enjoy the free ride - up to $20 off! (Promotion valid for new users only).
The Wave
If you your looking for safe group travel, then look no further than THE WAVE HOUSTON. They are a proud partner of the H-Town Countdown! and want to get you to and from the event safely. The Wave- Houston's Jitney Shuttle Service. We take you where you want to go. Call us for all your transportation needs 1.855.863.WAVE (9283)
IMPORTANT:
NO REFUNDS WILL BE ISSUED FOR THIS EVENT
We hope you will enjoy The H-Town Countdown - Houston's #1 New Year's Eve Party Event!