Description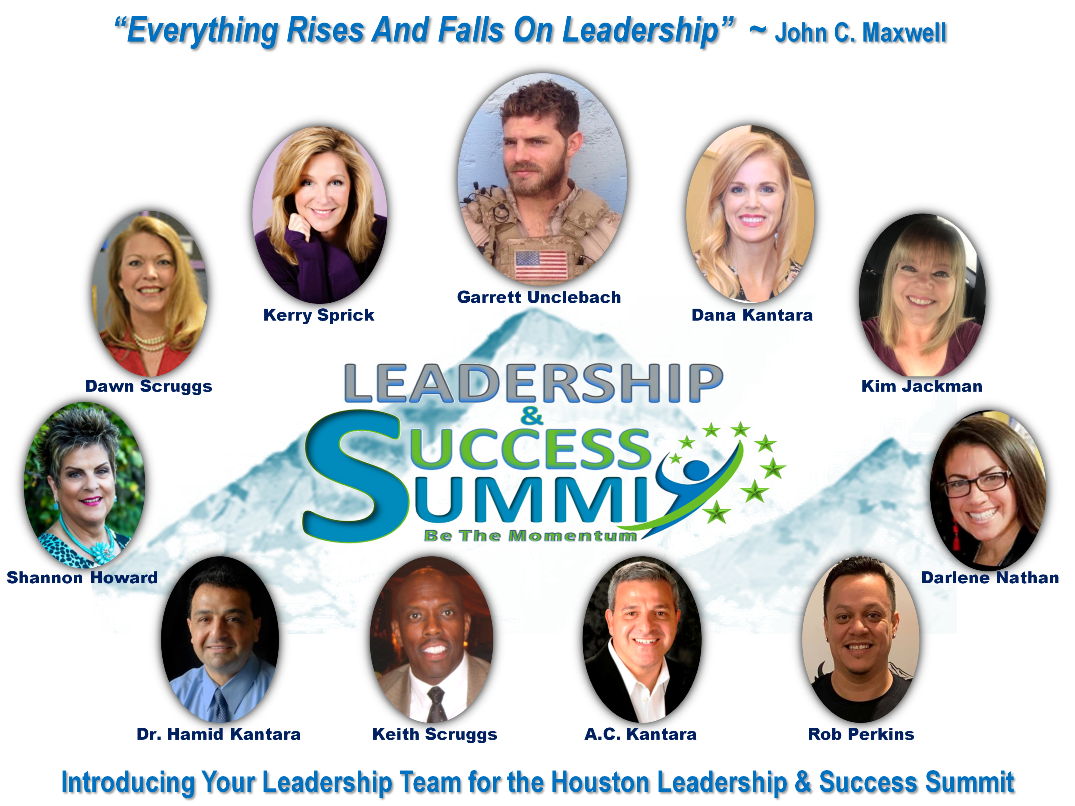 Featured Leadership Speakers include:
Garrett Unclebach: Former SEAL Team 3 Platoon Squad Leader
Dana Kantara: Walked away from practicing medicine to become an Uber Successful Serial Entrepreneur
Kerry Sprick: All successful people set goals. Learn how to set the goal that sets you on fire to achieve it
Darlene Nathan: An IFBB Figure Professional with a life mission to help people reach goals they thought were impossible.
Dawn & Keith Scruggs:

============================================
Do you have what it takes to be a great leader? Being a great leader is all about having a genuine willingness and a true commitment to lead others to achieve a common vision and goals through positive influence.
As the great John C. Maxwell says, "Everything Rises and Falls on Leadership", but knowing how to lead is only half the battle. Understanding leadership and actually leading are two different activities.

The Houston Leadership & Success Summit is structured to equip you with tools to understand the nitty-gritty of leadership & what it takes to lead yourself, your family, your team, &/or your business to much higher levels.

Everyone has the potential to be a leader. Events such this one will be key to get you started on the right track.
Lunch is Included! We have very limited seating. All speakers & trainers are unpaid volunteers. 100% of tickets price is applied to your lunch & soft drink, taxes, gratuity, & ticket processing fee. MUST have a ticket to be admitted. Limit 4 Tickets per person.