Description
Houston Ladies' Coffee Night is a number one event for networking and socializing.
If you are looking for, networking with distinguished speakers and guests from all over the world, learning from great topics touch upon women's lives, having fun with icebreakers,making new friends,socialising, gifts, enjoying deliciuos open buffet dinner and Turkish coffee, this place is where to be!
Feb 18th, Thursday 2016
6:30pm- 9:00pm
Early bird registration ends on Feb 1st!
The theme of this evening is
"Women Around the Globe"
Feel free to wear your cultural dresses.
Keynote Speaker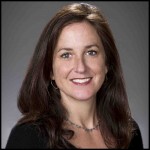 Susanna McCollom
Director of Employee Enrichment & Workplace Chaplaincy
Institude of Spiritual and Health
Program Schedule
6:30 - Dinner and networking
7:20 - Program starts
Hurry before the tickets run out!
Please feel free to invite your friends
Partner Orgnizations
Raindrop Women's Association
Institude of Spiritual and Health
SIster Cities Istanbul
Important note:
We do not provide childcare at this venue. We appriciate if you do not bring young children to the event.
Date and Time
Location
Raindrop Foundation ( Raindrop Turkevi)
9301 West Bellfort Avenue
Houston, TX 77031