Description
Please join us in expanding our innovation reach around the globe!
For the past decade, Plug and Play has worked and collaborated with corporations across various channels and industries that are housed or headquartered in Houston. From those relationships, we've become increasingly aware of the opportunities to facilitate a successful journey for the entrepreneurs.
We're bringing together leading corporations and 30+ startups from around the world in Houston in the Energy & Sustainability and Health Care industries. Join us for our series of events as we work to bridge the gap between Silicon Valley and Houston.
Featured Speakers and Panelists: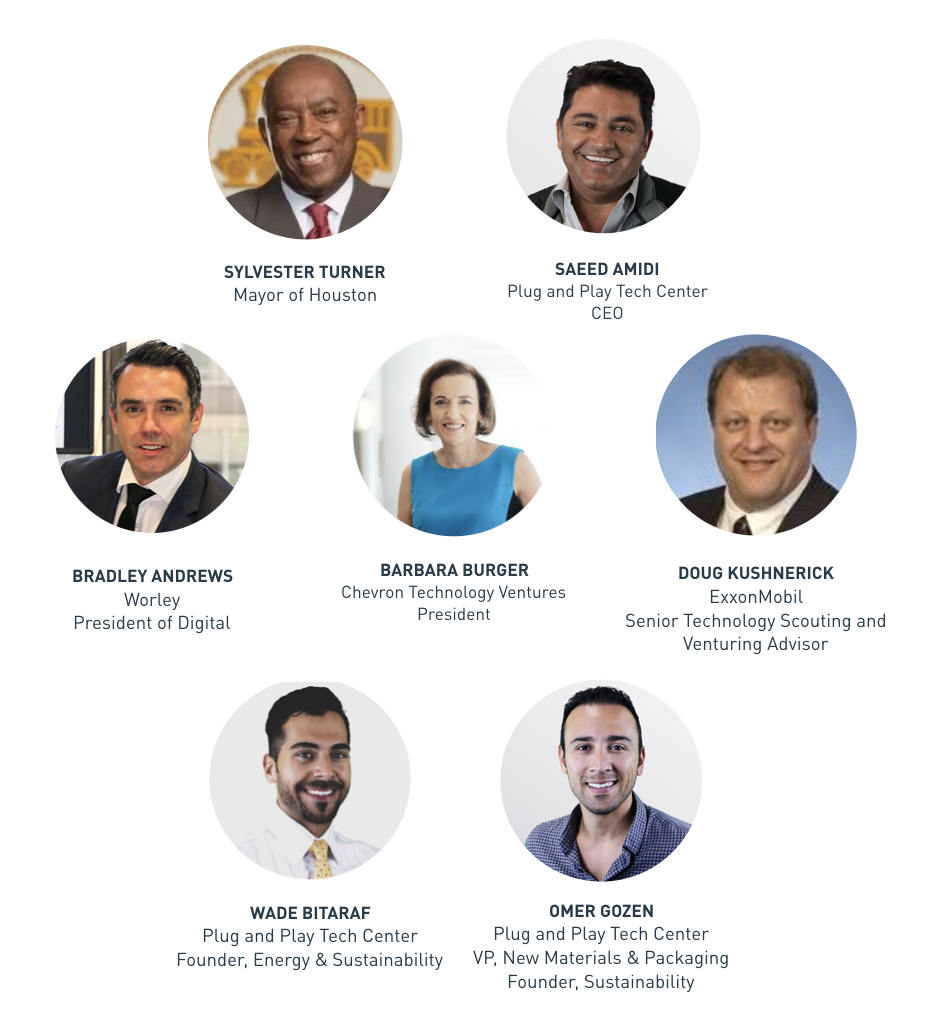 AGENDA: DAY 1 - JUNE 4TH
Energy & Sustainability
09:00-09:30 am: Registration
09:30–09:45 am: Welcoming: Wade Bitaraf, Founder of Energy & Sustainability, Plug and Play Tech Center

09:45–10:00 am: Opening Remarks: Saeed Amidi, CEO, Plug and Play Tech Center
10:00–10:15 am: Keynote: Sylvester Turner, Mayor of Houston
10:15–11:00 am: Panel Discussion: Innovation in the Energy Sector: What Does The Future of Look Like?

11:00–12:10 pm: 10 Startup Pitches
12:10–1:00 pm: LUNCH
01:00–02:30 pm: 10 Startup Pitches & Closing Remarks: Omer Gozen, VP, New Packing & Materials, Founder of Sustainability at Plug and Play Tech Center
02:30–04:30 pm: Startup Demo Tables + Networking
Check out our featured Energy & Sustainability startups!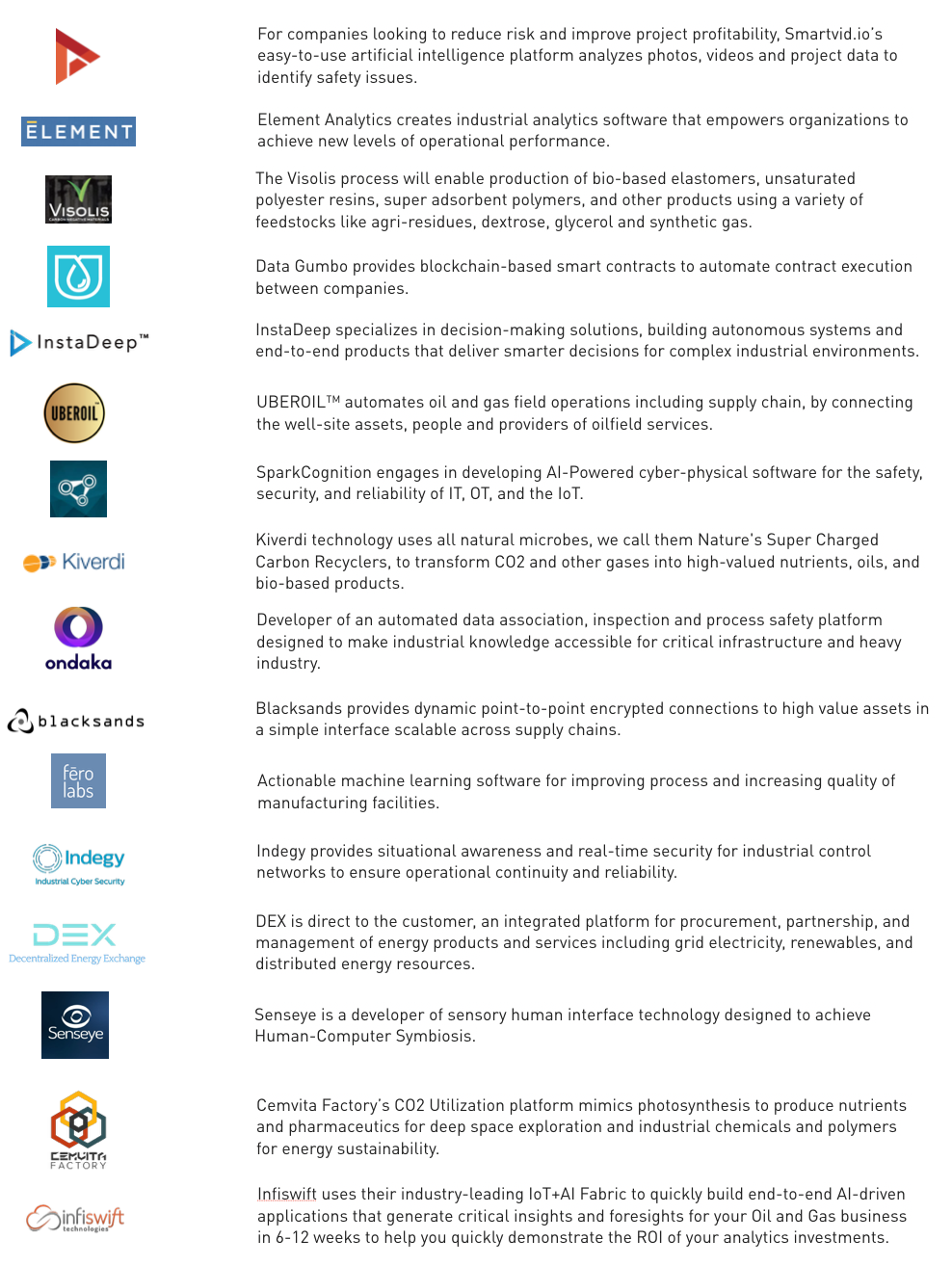 ___
Featured Speakers: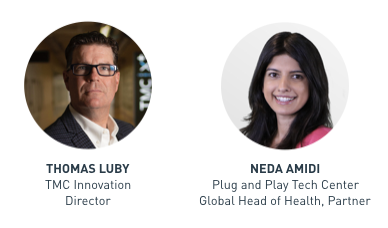 AGENDA: DAY 2 - JUNE 5TH
Health
08:00-08:45 am: Registration
09:00–09:15 am: Welcoming: Neda Amidi, Global Head of Health and Partner at Plug and Play

09:15–09:45 am: Keynote: Thomas Luby, Director, TMC Innovation
09:45–10:35 am: Startup Pitch Session
10:35–10:50 am: Break
10:50–11:30 pm: Panel Discussion: Collaborating in Healthcare Innovation
11:30–11:35 pm: Closing Remarks
11:35–12:15 pm: LUNCH
12:15–01:30 pm: Startup Demo Tables
Check out our featured Health startups!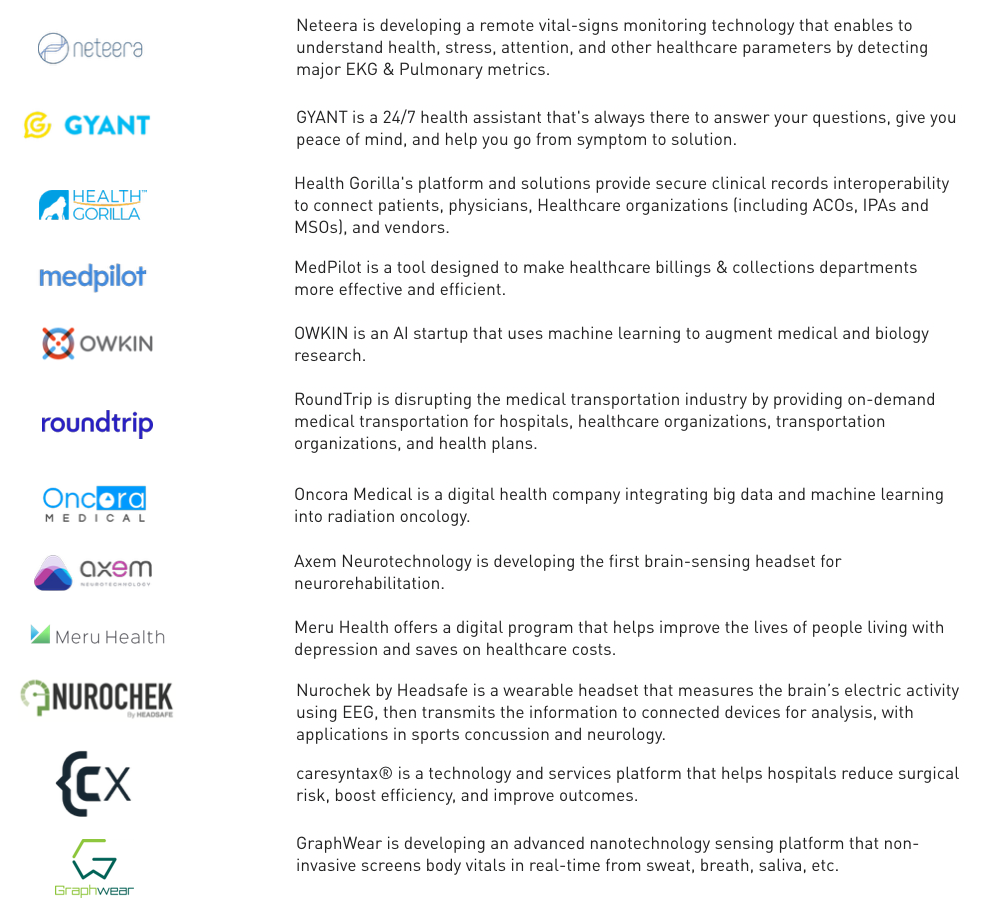 AGENDA: DAY 3 - JUNE 6TH

TMCx Demo Day
1:00-1:30 pm: Registration
1:30–1:40 pm: Opening Remarks

1:45–2:30 pm: Round 1 Startup Pitches
2:30–3:00 pm: Break
3:00–4:30 pm: Round 2 Startup Pitches

4:30–7:00 pm: Startup Showcase & Networking
***Note: Parking at TMC is extremely limited. We strongly recommend taking public transportation or Uber/Lyft/taxi to the venue. If you will be parking, the TMC Innovation Institute is located at 2450 Holcombe Blvd., Suite X. Do not use apple maps, it will misdirect you to West Holcombe Blvd., google maps works best. The venue is on the corner of Almeda and Holcombe Blvd. Please enter through Entrance Gates 81 off of Holcombe Blvd. and take a ticket.***
If you have any questions, please contact omer@pnptc.com (Energy & Sustainability) or neda@pnptc.com (Health).
Organizer of Houston Innovation Week
Plug and Play is a global startup ecosystem and venture fund specializing in the development of early-to-growth stage technology startups. Over the past 11 years, we have built the largest innovation platform on the planet, bringing together startups, investors, and blue-chip corporations.