Description
Welcome to Freelancers Union SPARK!
We host meetups for freelancers by freelancers: we invite you to bring your expertise, questions, and elevator pitches to the table, to the workshop and discuss.
Join us on the first Wednesday of every month (and our Facebook group for in-between events) to meet other entrepreneurs in the area, get inspired, and talk about stuff like...
November Networking Hour
Fall is in full swing, so what better time to hang out with your community and do a little networking? Come for the opportunity to mingle in a relaxed environment, stay for the unique SPARK vibes and conversation.
Regardless of industry, we all share similar experiences as independent business owners! We try to ensure everyone leaves with insights and connections that will help their business thrive.
---
SPARK is built on the premise that we're stronger together than we are on our own.
Check out our Houston Facebook group to swap jobs, resources, and meet other people who love their "boss!"
The national conversation is live at #FreelanceSPARK. Join us in a whole bunch of cities across the country!
Quick tips:
Yes, this event is for freelancers of all industries. We're all connected by our efforts to succeed in the gig economy.
No, this event will not be taped- it's a meetup!
Sometimes we do bring in an expert speaker- we'll announce that above.
---


SPARK Houston is brought to you by: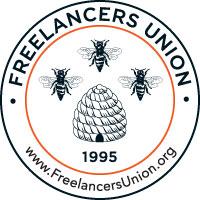 Freelancers Union
Freelancers Union is a membership organization that provides benefits, resources, and advocacy for 425,000 independent workers nationwide. To learn more or join, visit freelancersunion.org. Membership is free.
SPARK Houston is led by Cecilia M. Austin and Reme Ekoh: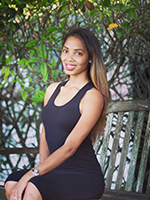 Cecilia M. Austin is a freelance writer and content creator with over a decade of journalism experience. In addition to writing for various publications, Cecilia works with brands, entrepreneurs and small businesses to create content, campaigns, and more. Connect with Cecilia at SimplyCecilia.com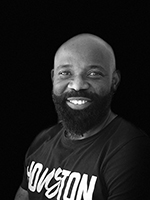 Reme Ekoh is a freelance web/mobile developer with over eight years of experience. His journey into programming started as a self-taught web developer, recently adding iOS development to his skillset. He specializes in using human-centered design and technology to create digital solutions, ensuring that the final product offers an excellent user experience. When he is not coding, you can find Reme serving at Lakewood Church. Connect with Reme on LinkedIn