About this Event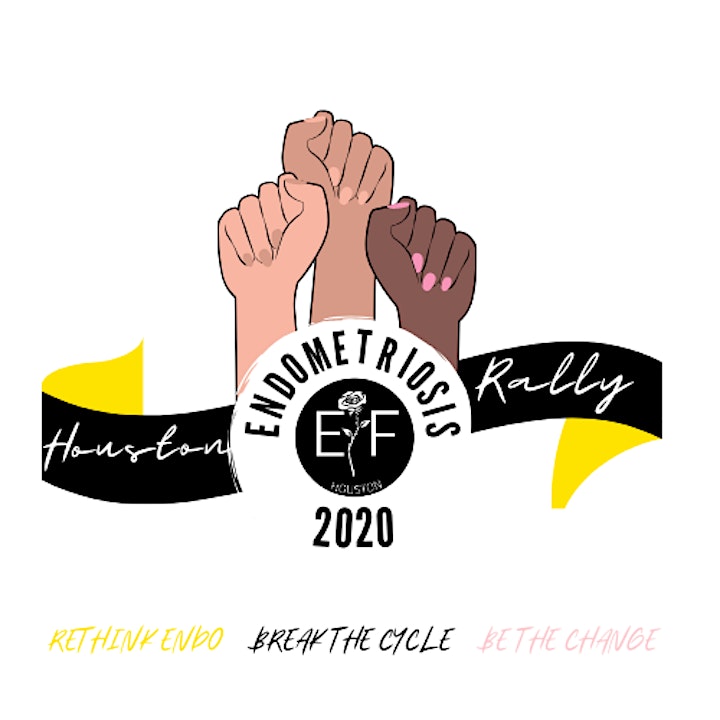 The Houston Endometriosis Rally 2020 will take its place as part of the largest international campaign for endometriosis awareness month, one of dozens of planned marches and rallies throughout the world. The first of its kind in Houston, this event will bring together patients, advocates and top practitioners from across Texas to raise the profile of this devastating disease. We will discuss the challenges the endometriosis community faces in accessing care and our hopes for the future.  
Dress in yellow and join the thousands of endometriosis activists from around the world who will be marching/rallying in unison on Endo Day, Saturday, March 28, 2020, so that, together, we can keep fighting to teach, fund, and cure endo! Come enjoy outstanding speakers, music by Houston's very own DJ MZ Rico, chants and be a part of this event which has ignited a global endometriosis & menstrual health uprising that's helping to improve the lives of the 1 in 10 women, girls, and transgender individuals whose urgent health needs have been ignored for decades.
This rally is free, family-friendly, and open to all. Additional event details are still TBA. 
This rally is hosted by the Endometriosis Foundation of Houston.
To learn more the rally, featured speakers, schedule of events, sponsorship opportunities, hotel accommodations, please visit www.efhou.org.
Follow us: