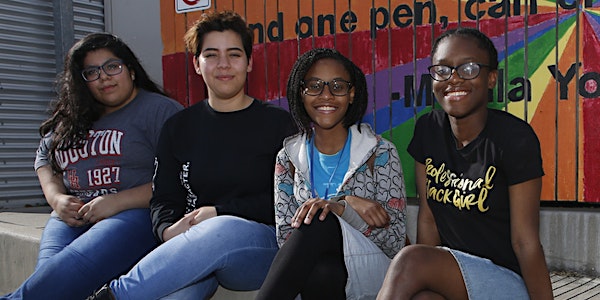 Houston: Educational Equity Assembly
There is a need to establish equitable practices in our city's schools to provide a chance for our most vulnerable students to succeed.
When and where
Location
The Montrose Center 401 Branard Street Houston, TX 77006
About this event
Equity is an important concept in education, both in policy and in practice. Equity means different things to different people and it is achieved not just in on paper, but in practice by everyone - teachers, principals, superintendents, school boards, students, families, and community partners. While we may have different definitions and approaches, we all know when it isn't happening.
The Equity Project is an effort to establish a city-wide commitment to educational equity that is rooted in shared beliefs and mindsets and will lead to a series of public engagements with school system leaders, elected leaders, and school communities to ensure that the policies and practices impacting our students are not barriers to their success, but opportunities for us to build a stronger, more equitable Houston.
At the Equity Assembly, we will gather together to learn more about school district equity statements, efforts to increase educational equity across the country, and come to a shared agreement on a city-wide equity commitment and ways to work together.
All are welcome: Students, Teachers, Parents, Community Members and Partners