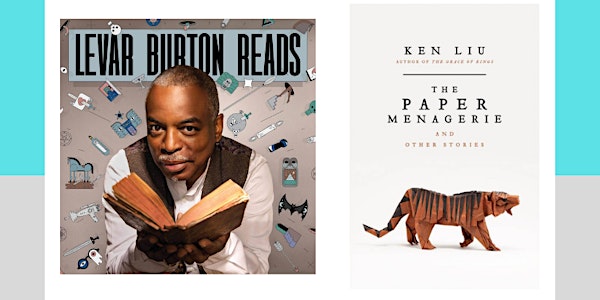 Houston Afrofuturism Book Club - Sunday, June 30
When and where
Location
Around the Corner 1510 Hutchins Street Houston, TX 77003
Description
We're continuing our Afrofuturism book club here in Houston where we mainly read short stories. There are so many of us here who love science and speculative fiction, fantasy, comics, and overall multidimensional Blackness in general so this is a space for us to come together.

See some of our past reads here:
https://jaisonoliver.com/

2017/02/27/

afrofuturism-book-club-reca

p/
Next up we have the story The Paper Menagerie by Ken Liu
as read by LeVar Burton on his podcast LeVar Burton Reads. You can find it for free here:
https://www.stitcher.com/podcast/stitcher/levar-burton-reads/e/51277610
. This is the first work of fiction to win all three of SF's major awards: the Hugo, the Nebula and the World Fantasy Award.
We're also discussing the blockbuster movie
The Wandering Earth
which is available on Netflix! Check out the
trailer
. These aren't strictly Afrofuturism but we're making an exception for LeVar Burton.
We're at Around the Corner at 1510 Hutchins Street. Join us!