Location
Merle Hay Mall
3800 Merle Hay Road
Des Moines, IA 50310
Join us to hear directly from folks helping create housing success in Greater Des Moines! Featuring an up close look at the latest projects.
About this event
The Housing Opportunity Bus Tour is now operating on wait list registration. If you are interested in joining us, please continue to sign up. We will notify you if a seat becomes available!
The Polk County Housing Trust Fund invites you to join us for the return of our popular bus tours highlighting the region's progress toward providing housing choice and opportunity for everybody! We are excited to feature projects that match the priorities of the Here We Grow initiative focused on adding housing that is located near jobs, that is affordable at the wages local workers are paid, and that advances equity.
We'll be boarding the bus in Urbandale near Merle Hay Mall and traveling to sites in Urbandale, Johnston, Des Moines, and West Des Moines on this year's tour. But more than just visiting exciting project locations, we'll be talking about the strategies communities are using to achieve housing success - and what we can all do to achieve even more!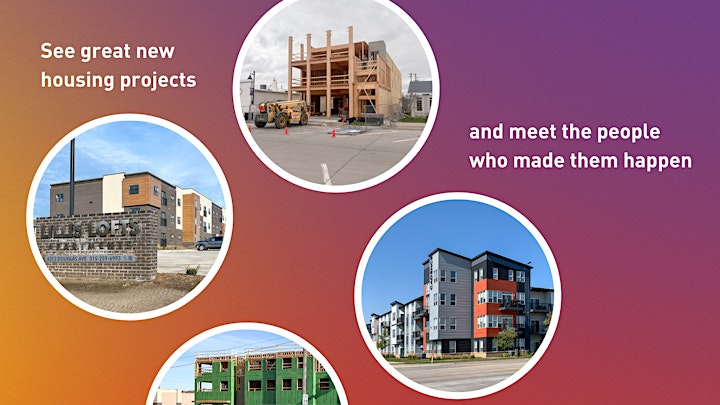 Key information
We will board the bus and park at Merle Hay Mall in the section of the parking lot on the southwest side of the property. See the map below for detailed parking information. From Douglas Avenue the IHOP restaurant is most visible, and the restaurant address is 6301 Douglas Avenue.
The bus will board beginning at 8:30 am and depart on time at 9:00 am sharp.
Please allow up to 2.5 hours to join us for the entire tour.
We will have one stop with available restrooms while the tour is in progress.
Tour participants will receive a swag bag with treats and a tour booklet detailing project highlights from along the route.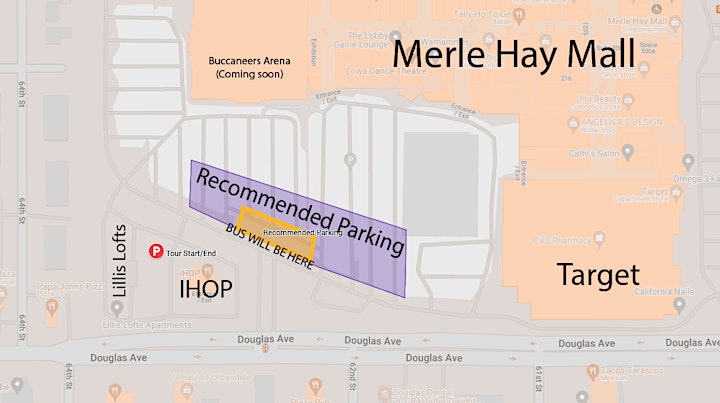 Our research shows Polk County needs to add 57,170 net new housing units between 2018 and 2038 for new workers in the region. The vast majority of those homes will need to be affordable for households earning $75,000 or less.
This tour will be a great day to expand our view of what's possible and celebrate the achievements communities have made.
Just some of the housing topics you'll learn about include strategies for assembling land for housing redevelopment, using Iowa's Workforce Housing Tax Credit and federal Low Income Housing Tax Credits, local government programs that have spurred workforce housing development, the latest on accessory housing units, missing middle housing, and more!
You'll leave feeling energized about the next steps our region can take to ensure even more housing progress.
Presented by the Polk County Housing Trust Fund with our partners Capital Crossroads, OpportUNITY, DART, and the Iowa Housing Partnership.