Housing + Equitable Communities: Building with Purpose
Description
Along with co-host Federal Reserve Bank of Dallas, HousingWorks Austin is bringing together audiences interested in better understanding the challenges and opportunities around equitable communities. The State of Texas is growing rapidly, leading to an increased need for housing, healthcare, transportation, education and economic opportunities. In 2017, Texas was home to four of the five fastest growing cities in the nation, and its statewide annual growth rate of 1.7 percent ranked 7th in the country. However, this rate of change threatens to leave many Texans behind, stuck in poverty and pushed outside of city-limits. To ensure that everyone benefits from Texas's growth and economic gains, affordable housing must be connected with other vital wealth building initiatives. These efforts include closing the financial gap through asset building and access to affordable credit, providing residents educational opportunities and job training, and building inclusive communities through place- based planning strategies and employer subsidized housing to name a few. This summit will bring together the public, private and nonprofit sectors to develop a creative and holistic approach in building and sustaining complete communities in Texas.
2019 Summit Agenda
7:00-8:30 AM - Breakfast
7:00 AM - Registration opens
8:15 AM - Summit begins - MCs – Nora Linares-Moeller, Executive Directors, Housing Works & Emily Ryder Perlmeter, Conference Chair, Federal Reserve Bank of Dallas
Welcome - Michael Gerber, Chair, Board of Directors, HousingWorks Austin
Welcome - Roy Lopez, Community Development Officer, Federal Reserve Bank of Dallas
Intro to Keynote Presentation - Rex Jones, Owner and CEO, AMP Management

8:30 AM - Keynote Presentation - "Dream Hoarders: Tackling Inequality and Class in America."
Richard Reeves, Senior Fellow, The Brookings Institution and Author, Dream Hoarders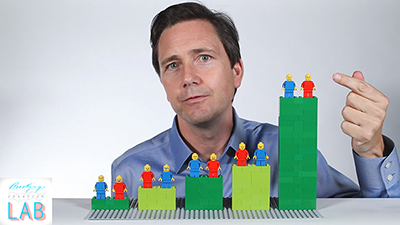 9:20 AM - Intro to Keynote Texas Conversation - Barry J. Palmer, Director, Coats Rose
Keynote Texas Conversation
Steve Adler, Mayor, City of Austin
Dedrick Asante-Muhammad, Chief, Equity and Inclusion, National Community Reinvestment Coalition (NCRC)

Richard Reeves, Senior Fellow, The Brookings Institution and Author, Dream Hoarders
Networking Break
10:35 AM - Introduction to General Session - Printice Gary, Managing Partner, Carleton Residential Properties
A Look at Texas Credit and Debt
Emily Ryder Perlmeter, Community Development Advisor, Federal Reserve Bank of Dallas
10:45 - General Session Panel - Reviving the American Middle Class: Building Wealth Initiatives in our Communities
In 2015 the Pew Research Center reported that the American middle class no longer made up a majority of the country's population. In addition to income inequality, other forces have exacerbated this trend, including systemic patterns of intergenerational wealth transfer, the foreclosure crisis and the uneven recovery from the Great Recession. This panel will address the policies that have created or worsened these inequities and the impact these trends have on the nation as a whole. The panel will also focus on the tools that communities can use to build wealth and address income disparities, particularly for low-income residents and communities of color.
Moderator - Mechele Dickerson, Arthur L. Moller Chair in Bankruptcy Law and Practice University Distinguished Teaching Professor, The University of Texas School of Law
Woody Widrow, Executive Director, RAISE, TX
Ann Beeson, Chief Executive Officer, Center for Public Policy Priorities
Lourdes Zuniga, Executive Director, Financial Literacy Coalition of Central Texas
11:45 AM - Lunch
Intro to Lunch Speaker - Yvette Ruiz, Vice President, Corporate Responsibility, Presenting Sponsor JP Morgan Chase

12:35 PM - Lunch Speaker - Ensuring Access for All and Why Equity is Better for the Bottom Line
Angela Glover Blackwell, Founder in Residence, PolicyLink
1:40 PM - Intro to General Session Panel - Jake Brown, Development Coordinator, LDG Development
General Session Panel - Building Inclusive Communities: Innovative Solutions and Best Practices
Research from the National Low-Income Housing Coalition has shown that no state or metropolitan area in the country has adequate affordable rental housing for the lowest income renters. Beyond the concerns of renter households, low and moderate- income homeowners around the country are also struggling to cover housing costs without being cost burdened. Faced with the growing housing affordability crisis in the United States, it is important that cities coordinate efforts with other partners to build inclusive and integrated communities. This panel will focus on organizations providing and supporting affordable housing, including the holistic community revitalization efforts of Purpose Built Communities, employer assisted housing policies of the University of Chicago, resident ownership of manufactured homes supported by ROC USA, partnerships with community development financial institutions in planning Opportunity Zones in the City of Lubbock, and federal housing programs by the United States Department of Housing and Urban Development.
Presenting Moderator - Henry Cisneros, Chairman of City View, Chairman and Principal at Siebert Cisneros Shank and Co, Former Secretary of Housing and Urban Development
Shirley Franklin, Former Mayor of Atlanta, Executive Board Chair, Purpose Built Communities
Derek Douglas, Vice President for Civic Engagement and External Affairs, University of Chicago
Mary O'Hara, Director, ROC USA Network
Nick Bergfeld, Independent Policy Advisor, City of Lubbock
Neal J. Rackleff, Partner, Locke Lord, former Assistant Secretary, Community Planning and Development, HUD
2:55 PM Intro of Diane Yentel - Parisa Fatehi-Weeks, Head of Community Impact Strategy, Google Fiber
3:00 PM - Closing Session/ Call to Action - Diane Yentel, President & Chief Executive Officer, National Low-Income Housing Coalition
Wrap Up - MCs – Nora Linares-Moeller, Executive Directors, Housing Works & Emily Ryder Perlmeter, Conference Chair, Federal Reserve Bank of Dallas
Immediately following presentation - Closing Reception