About this Event
Join us to explore:
How to find the information you need to be an effective voice for more supportive & affordable housing in your community
How to move supportive & affordable housing projects towards approval
How to avoid shouting matches & instead find/join with like-minded people to engage in positive action
How to deliver strong public comments at key city council & commission board hearings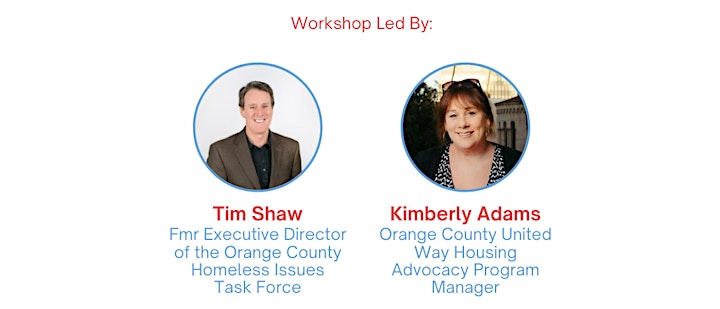 The Zoom link will be emailed to you no later than 24 hours prior to the event.
We will start promptly at 12:00pm on Friday, October 23.
Residents of Mission Viejo are strongly encouraged to attend, however, this event is open to all Orange County residents!
Co-hosted by: