Housewarming Party

Saturday, August 29, 2015 from 8:00 PM to 11:30 PM (PDT)
Event Details
A PARTY IN CHINATOWN WITH WINE, MUSIC, NICE PEOPLE, PERFUMES AND BEER.
What more do you need out of your saturday night?
Join us to celebrate our new home in Chinatown! We worked hard to find this lovely home, we've worked hard to make it nice, we're sharing it with the wonderful artist Bettina Hubby, and we want to party with you. There's really not much more to it than that.
But, actually there is.
The party will coincide with an opening by Erik Benjamins in our experimental gallery. Erik is a long-time collaborator with the IAO, most recently with his candle-based installation project Slow Smoke. 
We also have a special guest: SNOWBLINK, direct from Toronto, leading an aromatic slow dance.
--
DETAILS
Saturday August 29, 2015
8pm to late
IAO HQ - 932 Chung King Road, Los Angeles CA 90012
RSVP: Please RSVP on our Eventbrite page. It helps us plan.
If you're a REAL doll, you'll come with a six pack of beer or a bottle of wine. We are a non-profit, after all.
Click here for parking information
--

ABOUT SNOWBLINK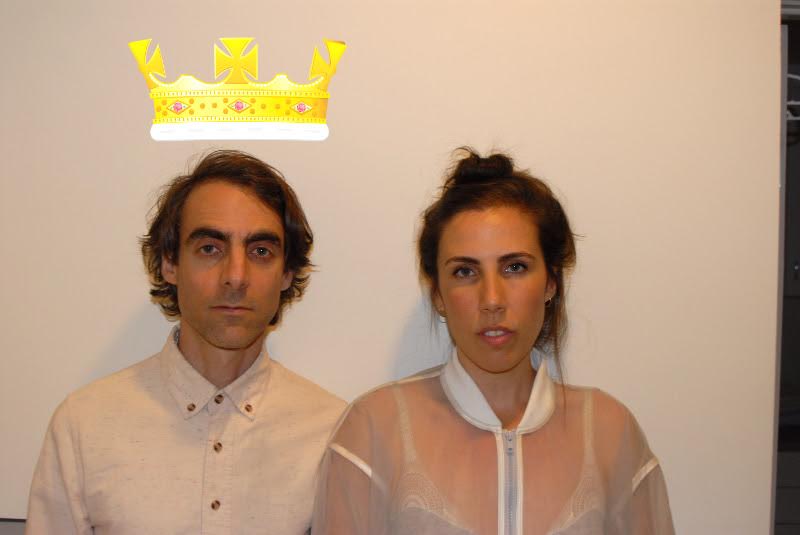 Snowblink has released two critically acclaimed records on Fire and Arts & Crafts. The band has toured extensively through North America and Europe, both as a headliner and as support for Jeff Tweedy, Bahamas, Timber Timbre, and Owen Pallett.
In 2012, Snowblink was invited by Leslie Feist to join her band at the Polaris Prize gala. The evening resulted in the creation of the seven-headed collaborative superband, Hydra, which went on to tour summer festivals in 2014. The band performs songs from the Feist, Snowblink and AroarA catalog.
In addition to featured soundtrack contributions (NPR's Radiolab, Stand Clear of the Closing Doors (Tribeca Film Festival), The National Parks Project (NFB)),  2014 saw Gesundheit featured alongside Brian Eno on Owen Pallett's In Conflict, and Zammuto's  (formerly The Books) Anchor as vocalist and co-writer. She also staged Returning Current, a collaboration with acoustic biologist Katy Payne (The Song of the Humpback Whale), which assembled choirs in different cities in North America to apprentice themselves to the musicality of Humpback Whales and African Elephants.
Gesundheit has collaborated with and/or contributed to recordings by Ed Droste, Brendan Canning, Bahamas, MGMT, Thom Gill, Nat Baldwin (The Dirty Projectors), Joachim Cooder, Frank Lyon, and Tony Dekker, and Snowblink will be featured on Chris Hadfield's forthcoming LP (Fall 2015 Warner Brothers), the first record ever to be recorded in space.
http://snowblinksays.com/
https://instagram.com/snowblinksees/
https://www.facebook.com/snowblinksays?fref=ts
https://soundcloud.com/artsandcrafts/snowblink-blue-moon-b-side
When & Where

The Institute for Art and Olfaction - CHINATOWN
932 Chung King Road
Los Angeles, CA 90012


Saturday, August 29, 2015 from 8:00 PM to 11:30 PM (PDT)
Add to my calendar
Organizer
The Institute for Art and Olfaction is devoted to creative experimentation with a focus on scent. Our goal is to create new points of entry for people interested in the field of olfaction, while accommodating creative ideas in all mediums.