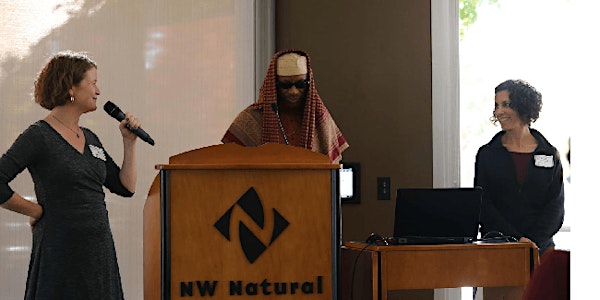 Houselessness in Natural Areas: Support Sessions for Land & Water Stewards
Join us for our first online monthly trauma-informed peer support session around engaging with people living in parks and natural areas!
About this event
Are you or your staff struggling to engage with unhoused folks living within the parks and natural areas that you steward? Are interactions between staff and those living outside leading to staff burnout, agency-placed calls to law enforcement and exacerbated tensions? We want to help support you!
In partnership with The Intertwine Alliance, Bonneville Environmental Foundation's Human Nature program is launching monthly online peer support sessions tailored to land and water stewards who are seeking resources and support around engaging with unhoused community members living in parks and natural areas. Facilitated by Trauma Informed Care educators, these peer support sessions will be a space for discussion and collective problem solving around key challenges those who steward our parks and natural areas are facing, from trauma-informed rules enforcement to best practices for preparing unhoused populations for extreme weather and natural disasters.
No previous experience with Trauma Informed work is needed, but if you're eager to start learning, please check out our online Trauma Informed Care for Land and Water Stewards training modules.