Description
A Lecture with Chris Shaw Associate Development Director, Urban Splash
Date: Monday 12th November 2018
Time: 5.30pm – 7.30pm
Location: Benzie Building: BZ403
Tickets: FREE – Available on Eventbrite.
Chris will talk about the story of Urban Splash. Of how from a standing start Urban Splash has created over £1 billion worth of regeneration developments across UK regions.
How Urban Splash as a private company has developed thousands of homes, created tens of thousands of jobs, and helped change the face of post-industrial space in urban England.
He will talk about their new innovative House product, and how it has the potential to revolutionise the housing market. Chris will talk through how it is has been designed and delivered from concept to completion. He will provide insight into lessons learnt and how their product is designed for production not construction.
Chris will also touch on the placemaking aspects of House and how it has been used on scheme so far, providing examples of completed schemes.
Urban Splash have led the way in housing in cities from Manchester to Plymouth. From to Smith's Dock.
They have restored historic structures like Royal William Naval Yard in Plymouth, Birmingham's Fort Dunlop, Georgian churches and Victorian schools in Liverpool, vacant department stores and warehouses in Manchester, the Art Deco Midland Hotel in Morecambe…. to 60's concrete towers and social housing estates like The Cardroom in Manchester or Park Hill in Sheffield.
But they are also building new modular homes, each one customisable by the purchaser, built in factories to harness better quality, more flexibility, and increase speed of delivery.
This lecture will focus on Urban Splash's 'House' brand, Modern Methods of construction, Production, & Placemaking
"Urban Splash, widely regarded as the UK's most innovative developer"
The Daily Telegraph
---
It Will Never Work: 25 Years of Urban Splash 1993 - 2018
Date: Thursday 15th - Saturday 17th November 2018
Location: Ground Floor Benzie Café
From 5th - 17th November Manchester School of Art are hosting an exhibition exploring 25 years of Urban Splash's award-winning projects in the context they were created and against the specific challenges and opportunities of the day.
In keeping with the theme, we are exploring a different use of space in the Ground Floor Benzie Café where the exhibition will be located.
The event will be officially opened by Andy Burnham (Mayor of Greater Manchester), Professor Malcolm Press, (Vice Chancellor) & Suzy Jones (Director, RIBA North).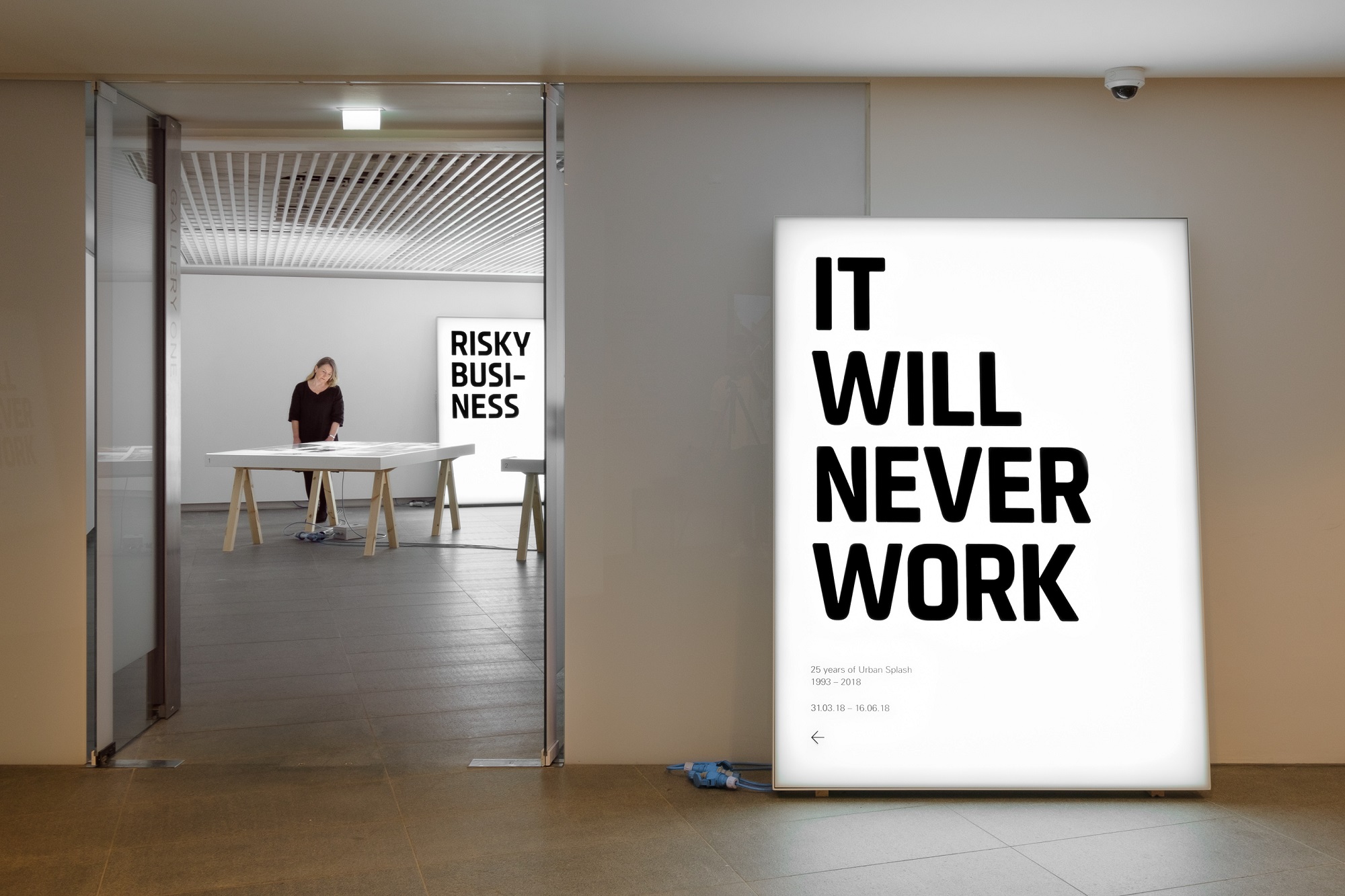 We are holding 2 ticketed events that all are warmly invited to as the exhibition spans and links a number of research and teaching themes across the school. Book your ticket for the other event, 25 years of Urban Splash on Monday 5th November here: https://25-years-of-urban-splash.eventbrite.com