HOUSE OF HEALING - a performative conference, part of Body Brain Bingo

Saturday, May 27, 2017 from 10:30 AM to 5:00 PM (BST)
Event Details
HOUSE OF HEALING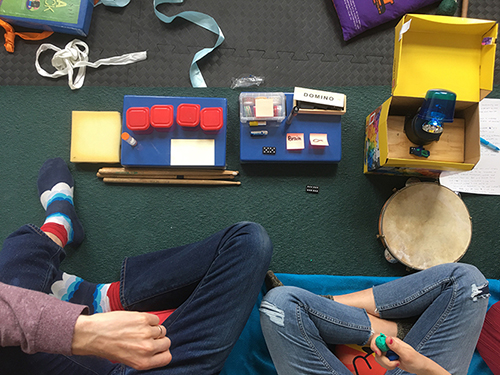 House of Healing is a one-day performative conference drawing together artists, activists and academics. Hosted by theatre innovators and digital arts champions ZU-UK and UCL culture the programme includes talks, performances, workshops and plenty of opportunity to interact, share your ideas and scope future collaborations.
The questions we will be exploring include:
How can artists, activists and academics work together to generate innovative projects that have real impact?
What do creative methods for interdisciplinary collaborative practice look like?
Why work across disciplines or in collaboration? 
What are the benefits for artists/activists/academics?
The day will inlcude a range of performances, discussions and workshops. The conference will be framed by a series of talks showcasing existing projects that have drawn together interdisciplinary collaborations on the themes of mental health and wellbeing.  
These include: 
Deborah Pearson
Live artist and playwright, and the founding co-director of UK artist collective Forest Fringe will speak about her work on The Queen West project, a site specific immersive dance piece that questioned the relationship between homelessness and mental health in Queen West, Toronto.
Clare Qualmann
Artist, researcher and founder of the Walking Artists Network will speak about  East End Jam, a participatory walking, foraging, picking and preserving project that celebrates the unexpected fruitfulness of the urban environment.
Additional speakers announced soon.

House of Healing is part of BODY BRAIN BINGO a year long project bringing together UCL researchers with artists and activists to generate new models of collaboration. We are concerned with recent world urgencies that require unconventional and deviant forms of creativity to challenge the established understanding of collaboration and co-production.
* * *
BODY BRAIN BINGO
'Body Brain Bingo' is an experimental programme that brings together artists, activists and researchers to share ways of making, knowing and disrupting.
The aim of this conference is to showcase the work that has come before; to present our research/artwork/community activism in a new way, informed by the previous 'Body Brain Bingo' sessions.
There will also be talks by guest speakers, performances by invited artists (encompassing a wide range of activities, including walks, games and project prototypes), as well as workshops.
'Body Brain Bingo' invites artists, researchers and activists who would like to explore an experimental collaborative process to push their work forward - generating unexpected and innovative conversations - and to explore new avenues for creative application of their work. This project is concerned with world events that require new forms of creativity to challenge the established understanding of collaboration and co-production.
"More than ever we need forms of political opposition that are rich in alternatives, concrete in propositions and attached to everyday projects….. we need to compose together a plane of agreement about what our shared hopes and aspirations are.  We need to agree on what we want to build together as an alternative. Critique and creation work hand-in-hand."
Rosi Braidotti
Facilitated by theatre innovators and digital arts champions ZU-UK, this year-long project will enable a group of UCL researchers to challenge their approach to working with artists, interacting with community stakeholders, and reaching new audiences.
Body Brain Bingo sets the stage for a risky, disruptive and challenging project with a mixed bag approach that puts experimentation at the start of all creative processes.
Through a series of workshops, performances, events, conversations and exchanges we will bring together artists, researchers and community partners to see what happens when we collaborate using creative arts methods. Our initial theme is mental health and wellbeing, but whatever your line of research, we are keen to explore ways to engage your practice with the practice of other sectors.
FAQs
What is included in the ticket price?
The price covers a hot lunch as well as refreshments and hot drinks throughout the day.
What time does the event start?
10.30am registration, 11.00am prompt start.
What's the refund policy?
Unfortunately, we will not be able to process refund requests.
Have questions about HOUSE OF HEALING - a performative conference, part of Body Brain Bingo?
Contact ZU-UK
When & Where

G.A.S. Station
1 Hamilton Road
(Gainsborough Learning Centre)
E15 3AE London
United Kingdom


Saturday, May 27, 2017 from 10:30 AM to 5:00 PM (BST)
Add to my calendar
Organizer
ZU-UK
ZU-UK is an established award winning independent theatre company based in East London and Rio de Janeiro since 2001. As a British company that has successfully maintained a satellite base in Brazil for over a decade, ZU has a strong track record of collaborating across cultures and artistic disciplines, delivering ambitious innovation with depth and integrity.
Our celebrated DRIFT methodology was created by the joint artistic directors in 2006 and spans 15 residencies in over 10 countries. Interactive exhibition HUMBLE MARKET was commissioned by LONDON2012, FACT Liverpool and presented by Brazilian Ministry of Culture World Cup Programme in 2014. The overnight immersive HOTEL MEDEA was the number 1 hit of Edinburgh 2011, won numerous awards, and was presented at both Hayward Gallery and LIFT2010.
ZU-UK believes in the transformative power of the human experience. As the world becomes more globalised we are increasingly losing the rituals and rites that bind us in worthwhile communion and we set out to purposefully give people tailor made experiences that connect us  with who we are and the essential desire to connect meaningfully. 
www.zu-uk.com
HOUSE OF HEALING - a performative conference, part of Body Brain Bingo