House of Blues Comedy!

Monthly Event - First Friday of every month: 7:30 PM to 9:30 PM (PDT)
Event Details
j

2 Yr Anniversary is the LAST SHOW
FRIDAY, JUNE 12th
  For two years now I give you a FREE night of fun every month. The highest quality entertainment for absolutely no cost. In the Parish Room of the House of Blues, enter through Sunset. An intimate, very unique, historic venue that fills up very quickly.  I am the only comedy show at the House of Blues! 
THE LAST SHOWS, THE HoB closes on Aug 1st!
No Cover, No Drink Min - Just get there early
Doors 7:00 pm - Comedy guests can bypass any line for the Main Room. 
If you are NOT here for the comedy show there is a cover. Comedy gets in for FREE    
Your loving host and comedian : Brian Moreno
Past Preformers Include:
Neal Brennan - Eric Andre - Theo Von  - Brent Morin - Roy Wood Jr. - Thomas Dale - Jerrod Carmicheal - Michael Kosta - Iliza Shlesinger - Fahim Anwar - Andrew Santino - Bret Ernst - Vinny Oshana - Jon Dore - Rick Glassman - Jeff Richards - Justin Martindale - Ryan Singer  - Sean Leary - Mike Young - Mark Valley - Tone Bell - Brian Moses - Candice Thompson - Aiko Tanaka - Brent Weinbach - Steve Hofstetter - Sarah Tiana - Sandro Iocolano - Skyler Stone - Jake Weisman - Ian Edwards - Amir K - Sean Leary - Chris Cope - Eddie Del Seppi - Jeff Richards - Hampton Yount - Fransisco Ramos - J Chris Newberg - Lisa Best - Matt Ingbretson - Mark Agee - Brian Moote - James Davis - Ricky Winston -Justin Foster  - Micheal Lenoci - Brady Matthews - Dana Moon - Andy Kozel  -Yassir Lester - Doc Willis - Craig Phillip Contant - Sean Leary - Jeremiah Watkins - Nicole Aimée Schreiber - Brad Silnutzer - Joe Kilgallon - Chase Bernstein - Jennifer Murray - Michael Quu - Becky Robinson - Barbra Gray
 And many more....
This is the best FREE comedy show in LA and next month will live up to that once again. A wonderful night of laughter and music, I will see you all Friday.
For More Comedy Check Out: www.strictlyhumor.com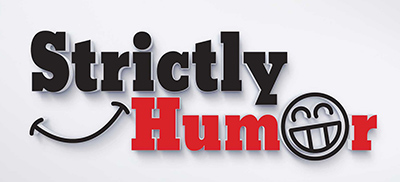 Special Info:
1.      Seating starts at 7pm
2.      Comedy tickets allow you to bypass any line for the Main Room.
3.      There is no Cover for my comedy show
4.      Your ticket allows for multiple entries.
5.      You can enter through the Sunset Blvd entrance.
6.  Dress Code: No Shorts, No Hats for men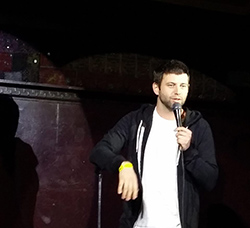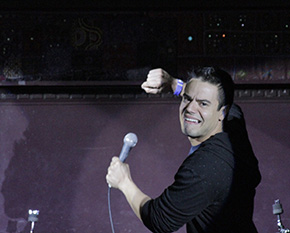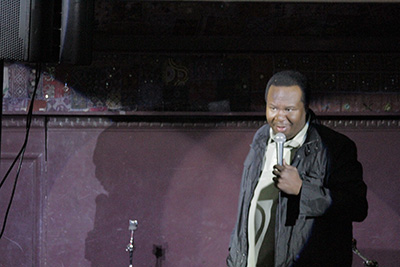 Where

House of Blues Foundation Room
8430 Sunset Blvd
West Hollywood, CA 90069


Monthly Event - First Friday of every month: 7:30 PM to 9:30 PM (PDT)
Add to my calendar
Organizer
Brian Moreno
Long time comedian and actor. Creator of House of Blues Comedy and Strictlyhumor.com - He's like your mother but funnier.