Event Information
Location
RSVP for Location
New Haven, CT 06511
Description
Join musicians and Sanctuary Kitchen for an evening filled with music and food celebrating culture and heritage.
We have a variety of musicians from the Coast Guard Band, New Haven Symphony, and Yale.
Starting at 5pm:
Anteo Fabris: guitar
Swahili singers
Tyler Wilkins: beatboxing bassoonist
Dana Brink, Tim Feil, Meera Gudipati: wind trio
Alexandra Lambertson: english horn
Olav van Hezewijk, Briana Tarby, Alexa Lambertson: wind trio
Amir Farsi: flute
Robert Owen Durie and Steven Zhang: bass clarinet duet
A reception will follow at 6:30pm with appetizers and desserts from Syria, Afghanistan, and Iraq.
The mission of this event is to create an environment where we learn from each other about our culture and heritage through presenting music and sharing food.
Suggested Donation $15
If you can't attend, please consider donating at https://www.freefunder.com/campaign/concert-with-sanctuary-kitchen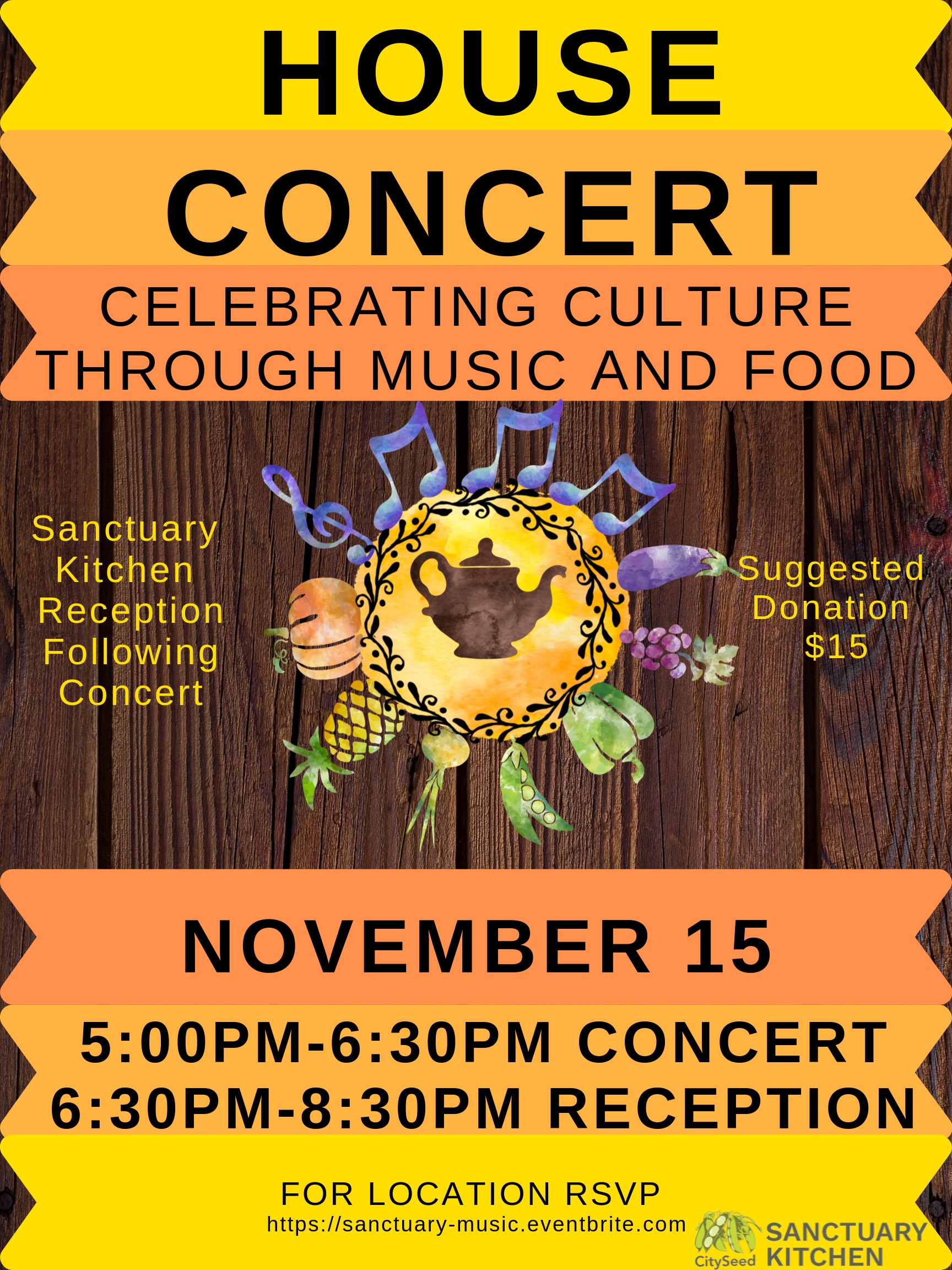 Date and Time
Location
RSVP for Location
New Haven, CT 06511