Houma Pumpkin Patch is a blast for the whole family! We have a wide range of activities and fun things for your family!
About this Event
The Houma Pumpkin Patch is open Sunday – Saturday in the last two weeks of October. We start a little later on Sunday due to the morning service at LWC.
Please consider joining us for service at 11:00 am, and dress casual!
The Pumpkin Patch is located on the Living Word Church property behind the building. It's not far from the HWY 90 junction.
Ticket Prices are listed below!
Please note that there are NO REFUNDS given, BUT you can always use your extra tickets in the Country Store!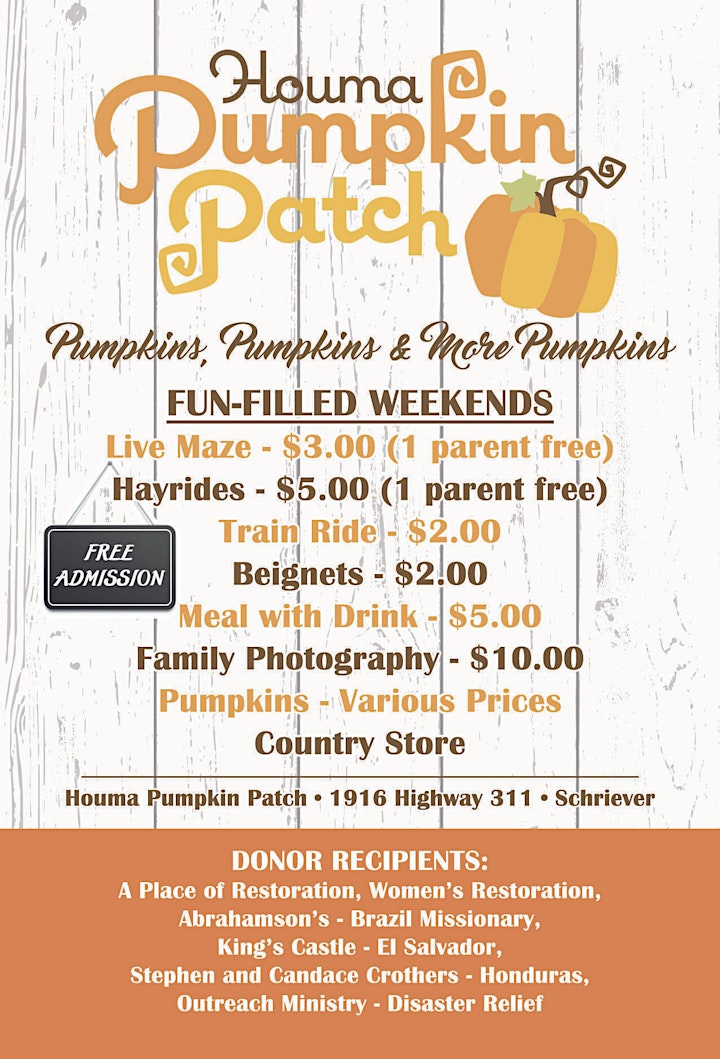 PUMPKIN PATCH SCHEDULE: