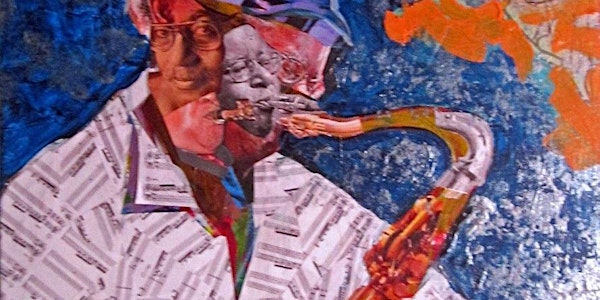 HotHouse Meets Havana
HotHouse celebrates its 34th year with a very special HotHouse Meets Havana Festival
Refund Policy
Contact the organizer to request a refund.
Eventbrite's fee is nonrefundable.
About this event
Celebrating HotHouse's 34th Year
The online festival will be streamed outside Cuba exclusively by HotHouseGlobal on their streaming platforms. Read all about the program and the artists on ww.hothouse.net
Dates of Festival
Monday January 18 and Thursday January 21- Sunday January 24 at 7pm CST
Opening each night will be a "cuban cocktail dance party" at 6:30 pm CST with DJ MADRID - Zoom registration passcode is 756 523
Zoom Registration for Dance Party only is linked here
To find the time in your location click here ( Time zone converter https://www.thetimezoneconverter.com/)
THERE IS NO PAY WALL to WATCH THE STREAMS -HOWEVER WE SUGGEST YOU BUY A TICKET or DONATE click on donate to donate via the secure Pay Pal link
All programs are free, but purchase of a ticket or a donation is greatly appreciated.
Pick a place to watch and just click at 7pm CST. You may also send the stream to your smart TV for full theatrical experience - The stream will run for 24 hours and then sunset.
TWITCH
https://www.twitch.tv/hothouseglobal/
YouTube Streams
Monday
Thursday
Friday
Saturday
Sunday
Facebook Page
https://www.facebook.com/hothousechicago
HotHouse website
HotHouse stage at Jazz Plaza will be the only internationally curated program and will feature critically essential contemporary composers and ensembles performing original music created for this occasion.
The online festival will take place on Monday January 18 as a special MLK DAY Program and over four nights: Thursday January 21, Friday January 22, Saturday January 23 and Sunday January 24 from 7pm until 9pm CST (8pm EST, and 5pm Pacific). These dates coincide with the live programs occurring simultaneously in Havana.
The HotHouseGlobal JAZZ PLAZA Festival stream will feature a nightly mix of the top Cuban Jazz Stars and Chicago-based legends including Jazz Master Roscoe Mitchell, Tomeka Reid and Ari Brown as well as roundtable dicussion moderated by James Early
MLK DAY PROGRAM IS FREE but donations are suggested
CUBA, the Conversation Continues
James Early -Moderator
Arturo O'Farrill
Michele Rosewoman
Jean-Christophe LeRoy
James Sanders
music by ShaZah
Thursday January 21- Sunday January 24 at 7pm CST
Opening each night will be a "cuban cocktail dance party" at 6:30 pm CST with DJ MADRID - Zoom registration passcode is 756 523
Zoom Registration for Dance Party only is linked here
The Chicago Stage is
8 sets of concerts featuring AACM affiliated composers and musicians
Participants are
Tomeka Reid with Junius Paul
James Sanders with Leandro Varady
Roscoe Mitchell
Coco Elysses with Alexis Lombre and Ivan Taylor
Ben La Mar Gay with Mayda Del Valle and Mike Reed
Hamid Drake with Michael Zerang
Ari Brown with Charles Heath and Yosef Ben Israel
Edward Wilkerson Jr. with Jim Baker and Jamie Kempkers
With 8 sets of music from CUBA
Bobby Carcasses
Harold Lopez Nussa
Ruy Lopez Nussa
Roberto Fonseca
ALEJANDRO FALCÓN
Frank Fernandez
Michel Herrera
Orlando "Maraca" Valle
ARTISTS BIOS.PROGRAM SCHEDULE AND MORE INFO ON WWW.HOTHOUSE.NET
* program subject to change