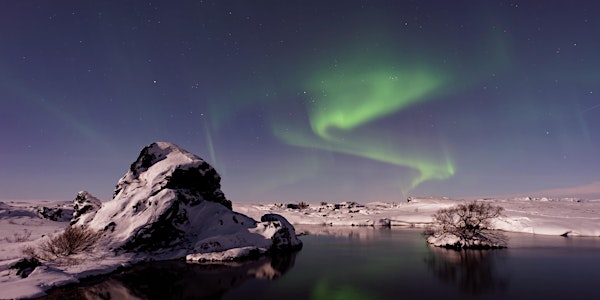 HotelCamp Iceland 2022
It is Hotelcamp time again in Iceland - after a two year break we are back in Reykjavik
When and where
Location
Icelandair Hotel Reykjavík Natura 52 Nauthólsvegur 101 Reykjavík Iceland
Refund Policy
Refunds up to 30 days before event
About this event
CONCEPT
After last year's successful HotelCamp in Iceland with 50 participants we wanted to offer another possibility to experience the innovative and dynamic nature of our HotelCamp 2019 in Reykjavík.It's your chance to meet your Icelandic and European peers in a relaxed environment and discuss the latest and most relevant topics of an international hotel und tourism industry. Together with the Icelandic Hotel Association and many other international participants we hope to repeat last year's rich, productive and informative exchange and collaboration.Don't forget our big get-together after the event! Enjoy free food and drinks with your peers!Our HotelCamp Iceland is not a classic conference, instead we aim to have everyone actively participate and throw in their ideas, experiences or topics they want to discuss in open discussion workshops without product presentations.
Open Workshops
Unanimously chosen topics
Relaxed atmosphere
Not sales oriented
WHY PARTICIPATE?
HotelCamp Iceland offers the opportunity to explore new topics and ideas in a relaxed atmosphere. The main focus of this HotelCamp will be new trends in the hospitality industry. Topics around new technologies, innovation, social networks, direct booking techniques, but also expert insights can be the subject of the event.The agenda will be developed throughout the morning by everyone with 12 sessions following.The sessions and their speakers are chosen by the other participants and coordinated by the organizers of HotelCamp Iceland throughout a session plan.
Event Topics
At the beginning of the day topics will be chosen by the participants themselves. Topics can be anything from knowledge you want to share to a specific subject you wish to discuss.Topics chosen by the participants are subject to a vote. You choose the one that is most consequential to you! Thus the topics that generate the most interest will be selected.Some proposal examples:
What is the ideal distribution strategy? How should you position your website vs OTAs?
What is a good recruitment strategy for hotels & restaurants in Iceland? How can you work on a European hiring strategy?
Improve your operations - digitalization vs employee development - what are the trends?
How can you get more visibility in China, USA and Europe with your hotel website?
Sessions with European hoteliers to exchange best practises on operations, distribution & digitalization
PROGRAM
The sessions can be presentations, discussions or workshops with the head of the session as its mediator.The 12 selected topics will be assigned to three rooms. You may attend any session, change the room, participate actively or simply learn from others.During breaks, lunch or cocktail time you will have the opportunity to get to know the other participants, exchange experiences and network with hoteliers with the same interests as yours.
Tuesday, 3rd May 2022
09:00 – 09:30 Get Together – Concept presentation and proposal opening
09:30 – 10:00 Session organization and networking
10:00 – 10:30 Coffee Break
10:30 - 11:15 Session 1 & 2
11:15 - 12:00 Session 3&4
12:00 - 13:30 Networking Lunch
13:30 - 14:15 Session 5 & 6
14:15 - 15:00 Session 7 & 8
15:00 - 15:30 Coffee Break
15:30 - 16:15 Session 9 & 10
16:15 - 17:00 Session 11 & 12
17:00 - 17:30 Recap
17:30 - open Aperitif & Get Together